VCDS 19.6 VAG COM 19.6 100% Same Functions With Original VCDS V19.6 HEX+CAN USB interface
This 19.6 VCDS Kable compatible with VCDS 12.12, VCDS 17.1.3,VCDS 17.8.0,till VCDS 18.2.0 VCDS 19.6.2 all version VCDS softwares for VAG COM cable, VCDS software need be activated by supplier, just contact us for activation
VCDS-Release-20.12.0-Installer and VIIPlusLoader-08.020.13-EN-Installer already released, download from this mega.nz link :
https://mega.nz/file/Q5VzEYJL#LkuxoJ422O6WMQhD2sxI0tijsxvzUsKGA6gdkKWfu8o
1.100% same functions with original VCDS. VCDS can be updated by Ross tech server.
http://www.ross-tech.com/vcds/download/current.ph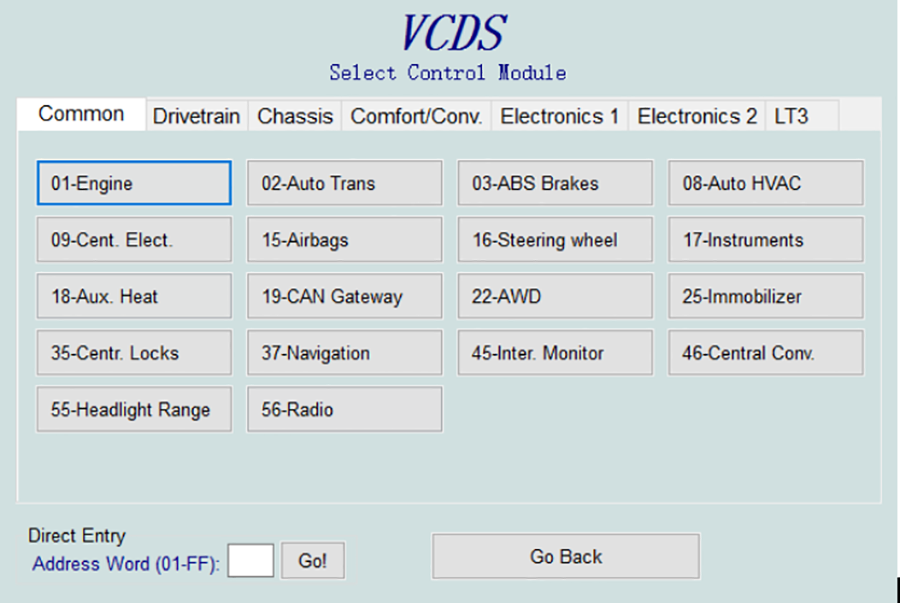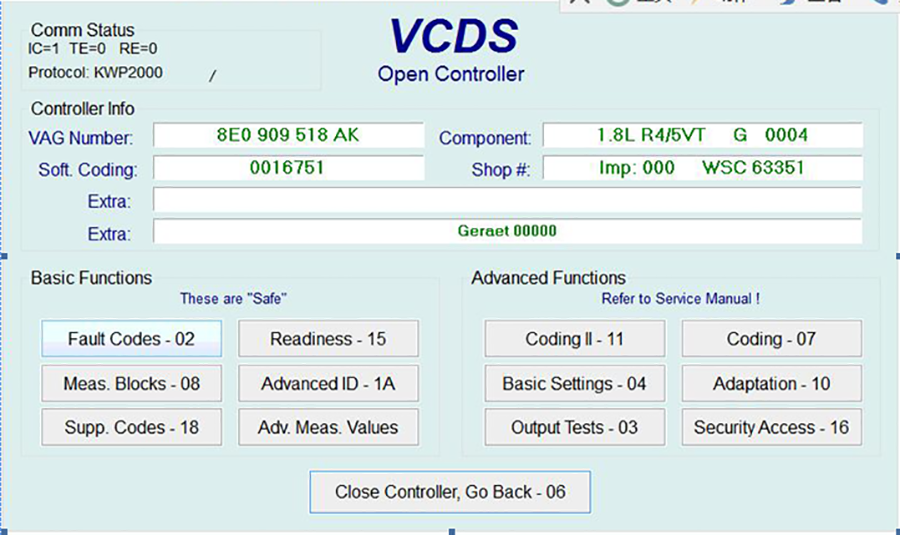 Download:

1. Includes the VC-Scope and TDI Timing Checker "Plug-Ins"
Additional handy links:
Product Revision History
Interactive On-Line Manual
We also have a 76 sheet Printable Manual that you can download.
Printable Manual ( ~5 MB)
Download PDF Format VCDS Manual
(Right-Click on the above link and select "Save Target As..")
You'll need Adobe Acrobat Reader to open the Manual,
if you don't have it you can get it here
You should tell your PDF reader to "Fit to Printable Area" or use similar instructions
when printing in order to make the images and text as legible as possible.
2.Support 16 languages:
include Chinese, English, French, German, Russian, Italian, Swedish, Danish, Czech, polish, Dutch, Hungarian, Portuguese, Spanish, Slovenia, Romania.
http://www.ross-tech.com/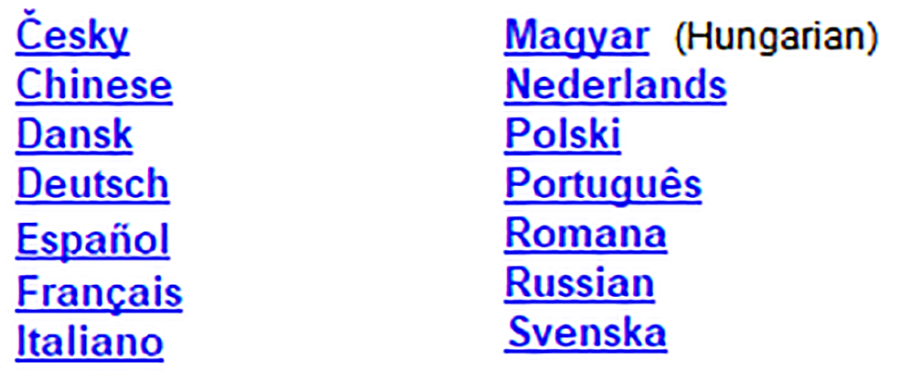 3.The latest generation of hardware and firmware,the original design(original PCB and shell,2m long data cable).Support the latest modele car,More stable performance,more comprehensive and stable coding, while the installation of all versions of VCDS.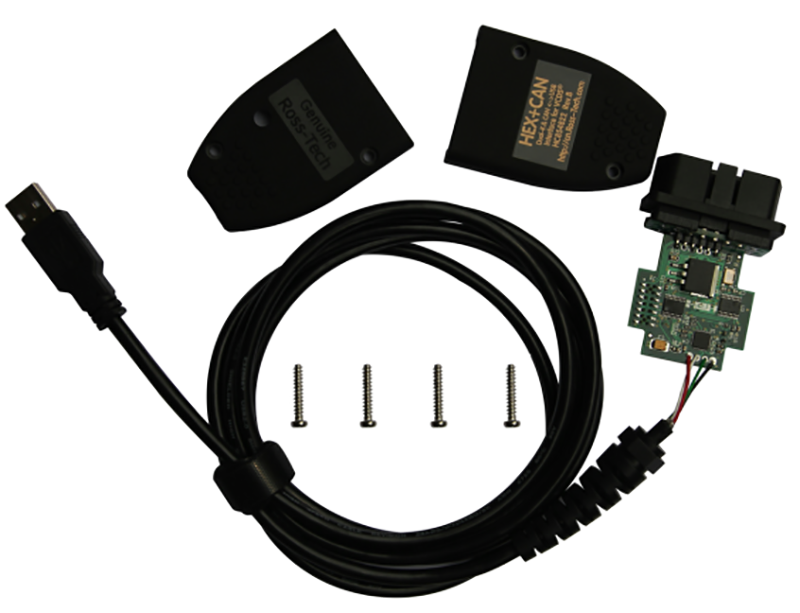 4.Provide to charge service of software upgrade(firmware and PC software) for others' OEM VCDS or 5053 By Ross tech server.
5.Can do LCode 2 functions;
VCDS VAG Cable 19.6.0 Using Guide:
1. Installed VCDS software come with CDs
2. Download VCDS Loader from obdii.shop
3. Installed VCDS and VCDS loader to got a VCDS activation file
4. Send activation fille to obdii.shop sales for activated
5. Connect the VCDS VAG kable to the laptop, get activation file back from us, then input VCDS loader for register
6. Running VCDS software within VCDS loader
VCDS 19.6.2 Diagnostic interface Characteristics:
Simplicity when installing the software
1.works on VW AUDI SKODA SEAT cars so far (2019)
2.The number of known fault codes has been expanded but also the number of parameters in real time
3. Improvements made to the advanced measurement menu
4.Supports 6-character secure access codes
5.The HEX-NET Turbo speed has been optimized
6.optimization for low-level timing
7.Major firmware enhancements
8.Improved UDS protocol speed
9.Resolved issue with SRI reset
10. many other minor improvements over previous versions.
11.over 20,800 error codes
12.support for the new MQB / Mk.7, 4G Audi A6 Gateways
13.Draw graphics and store information while driving
14.Compatible with older cars using K-line, L, K + L, Dual-K, CAN (cars after 2004) and UDS (after 2010)
VCDS 19.6.2 Functions:
1.Read, interpret and delete Diagnostic Trouble Codes on engine and auxiliary modules
2.Edit and visualize machine parameters in real time,
3.reads actual kilometer from ECU (EDC 15 and EDC 16),
4. offers the possibility to program hidden functions of centralized shutdown, dash lights, dome light, or follow me home, changing the language of the onboard computer,
5. adaptation of the throttle,
6. Changing the reference position for Xenon,
7.changing the distance of the parking sensors,
8.changing the speed to idling,
9.Testing and real-time checking of injector and injection system functionality and all engine, gearbox, air conditioning, and more!
10.Compatible with older cars using K-line, L, K + L, Dual-K,
11.compatible with those requiring CAN protocol (cars after 2004)
VAG COM 19.6.2 HEX CAN USB Interface Support Vehicle Application List:
Golf / Gol GTI / Jetta / Bora / Vento / Rabbit / Touran / New Beetle / Cabrio / Passat / Magotan / Touareg / Phaeton / Polo / Santana / Sharan / Transporter / Eurovan / Winnebago Rialta / VW Corrado / VW Eos / Audi TT / Audi A3/S3 / Audi A4 / A4 / Cabriolet Convertible / S4 / RS4 / Audi A6 / 100 / A6 / Allroad / S6 / Ur-S4 / RS6 / Audi 200 / V8 / A8 / Audi S8 / Audi 90 / Cabriolet Convertible / Audi Q7 / AudiR8
VCDS 19.6.2 Packing List:
1 x VCDS Kable Original Plan VAG COM HEX CAN Interface