V2023.03 VAG COM VCDS HEX V2 Intelligent Dual-K & CAN USB Interface for VW AUDI Skoda Seat
Note:
1.Pls turn off the Anti-virus Software and disconnect internet before installing and using every time , because software was cracked version, can not recognized by Anti-virus software, so some files will be reported to virus, but in fact it is harmless.
2.Systems required:
(32bit/64bit) of Windows 7, Windows 8, Windows XP, Windows 10 (but not all Win10 can work). Not supported Windows on VM Systems (Parallels, Virtual Box, etc) ,MAC
3.The CD may be easily broken on the way to destination, so if CD can't be readable, please DO CONTACT US to send you download link, DO NOT DISPUTE and Negative Feedback for this.
About Update:
Software can't be updated,if you update it, the cable will be locked, need send to us to repair. thanks.
there are two versions, how do I choose ?
V2023.03 also support 21.3 /20.12 and 20.4.2 version.
The HEX-V2 Enthusiast USB Interface works with VCDS (VAG-COM Diagnostic System) via USB turning a Windows PC into a factory level diagnostic tool for Volkswagen, Audi, Seat or Skoda automobiles.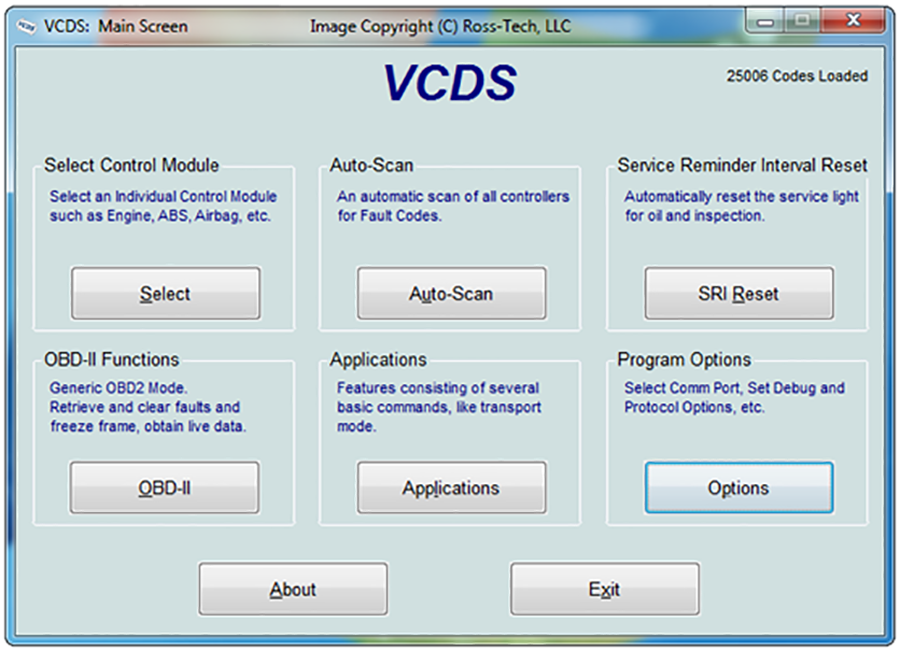 Support for newer models
Compatibility with the latest VAG Models
Long Coding Assist (LCode) updated
Special Functions for VW Touareg (7P) EPB
Windows 10 Compatibility
Revised and expanded Label Files.
1. Fully compatible with VW, Audi, Seat and Skoda models through the current model year, including models using a direct CAN connection for diagnostics.
2. Can use the new 7-Digit PIN/SKC codes to match new keys in all immobilizer equipped VW/Audi/Seat/Skoda models.
3. Can access all control modules which require proprietary VAG modes running the KWP-2000 protocols (2001+ Teves Mk.60 ABS, numerous 2002+ modules), KWP6000 (CAN) and/or KWP7000 (UDS).
4. Completely revised and expanded ROD (ODX) Data. Including coverage for all the latest models of cars such as the new 4G-chassis Audi A6. The structure of our ROD data has also been revised to eliminate much redundancy and keep the installer size reasonable.
5. Support for new UDS addresses required for compatibility with new systems found in latest car models.Auto-Scans now show sub-system label file names.
6. EDC15-16 Mileage reading now includes support for some EDC15 V6 TDI ECUs.
7. Revised and expanded Label Files More than 350 new or revised files since the last dataset.New USB Drivers.
Buy this widely acclaimed wireless factory level diagnostic solution for Volkswagen, Audi, Seat, and Skoda NOW!