Product Description
Newest VAS6154 Diagnostic Tool with ODIS V9.1/V7.11 Software for VW/Audi/Skoda Instead of VAS 5054A
WIFI VAS6154 is the latest VAG full system diagnostic and programming interface for VW AUDI, which can read and clear code, dynamic data flow, programming,coding, and personalized settings,including maintenance information systems, technical briefings, circuit diagrams, component drawings, diagnostic guidelines, etc.The latest software is V4.3.3, can support WIFI and USB Connection, support multi-language, also can work with VAS6150 and VAS6160A.
NOTICE:
1. VAS V6.10/V9.1 Data Files isTOO BIG,ONLYProvide download link after you paid
2. This High Quality VAS6154Firmware Version and Licence CAN UPDATEto Support V6.10 or newer !
3.For the DVDs V5.26,As buyer feedback 5.26 is difficult to install and Don't support WIn 10 well , And 6.10 is more avaliable for install and Win 10.then weDO NOT Shipthem together .But we will provide you download link .
VAS6154 Computer WinS System Requirements:
1.Windows System Language: American English
2.Win 7 Professional version/WIN 10
3.System C:// have to be NTFS format
4.C:// need to have at least 40GB avaliable space for installing VAS6154
--Why is it showing that it is invalid License?
--Because you do not replace the files when install the software, you need to reinstall it.
ODIS Software download link :
https://mega.nz/folder/UclXGJ7Y#RFsaf-0MFX5TL4SipwxmJA
Top 8 reasons to get VAS6154:
1.ODIS V9.1 includes: Audi, Skoda, FAW-Volkswagen, Volkswagen, Shanghai Volkswagen, Volkswagen Commercial, Bugatti, Lamborghini, SEAT, MAN, Bentley
1.1 ODIS Engineer Software: V9.1 Version
1.2 ETKA 8.3, data updated to 2021.8
1.3 Elsawin 6.0, support VW, Audi, data updated to 2016.1
2. Operating system: Vas 6154 works perfect with windows 10 system.
3. Support WIFI & USB Connection: With wireless communication technology, can achieve wireless communication of the vehicle and diagnostic interface.
4. Support for VW for Audi for Skoda vehicles from 2000 onward including NEW & FUTURE MODLES under production.
5. With OKI Chip, support UDS protocol.
6. This VAS 6154 Interface is the latest interface for the diagnostic and programming applications VAG ODIS (Service) and ODISE (Engineering), it replaces the VAS 5054 and VAS 5055.
7. ODIS software is support online coding, if you need VAG online account, pls contact us to buy.
8. One year warranty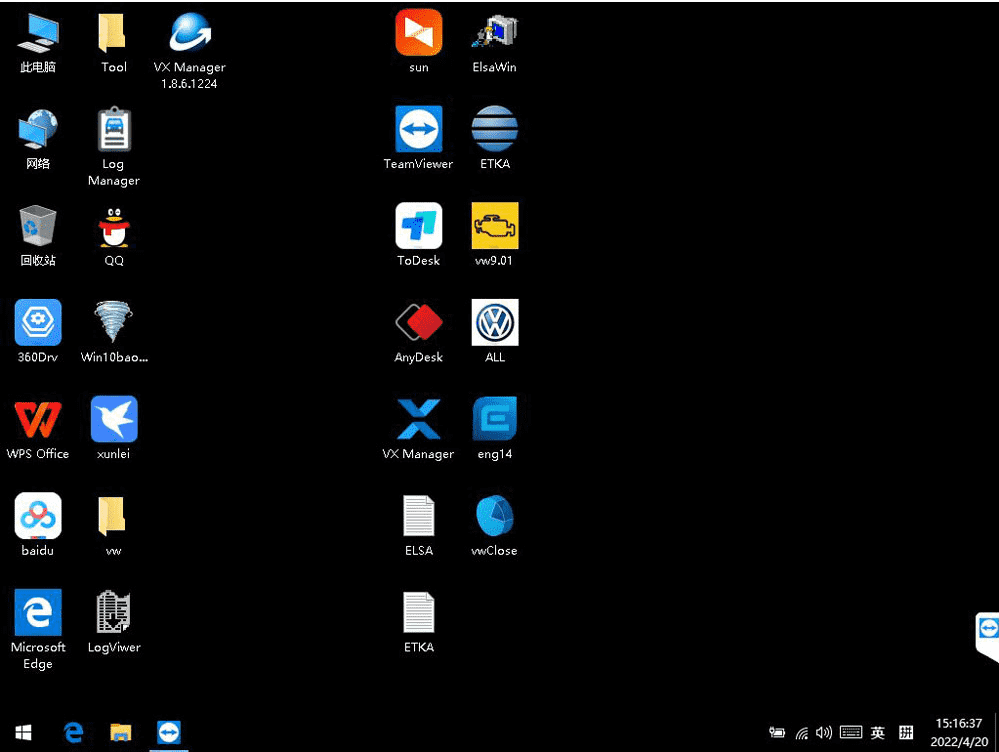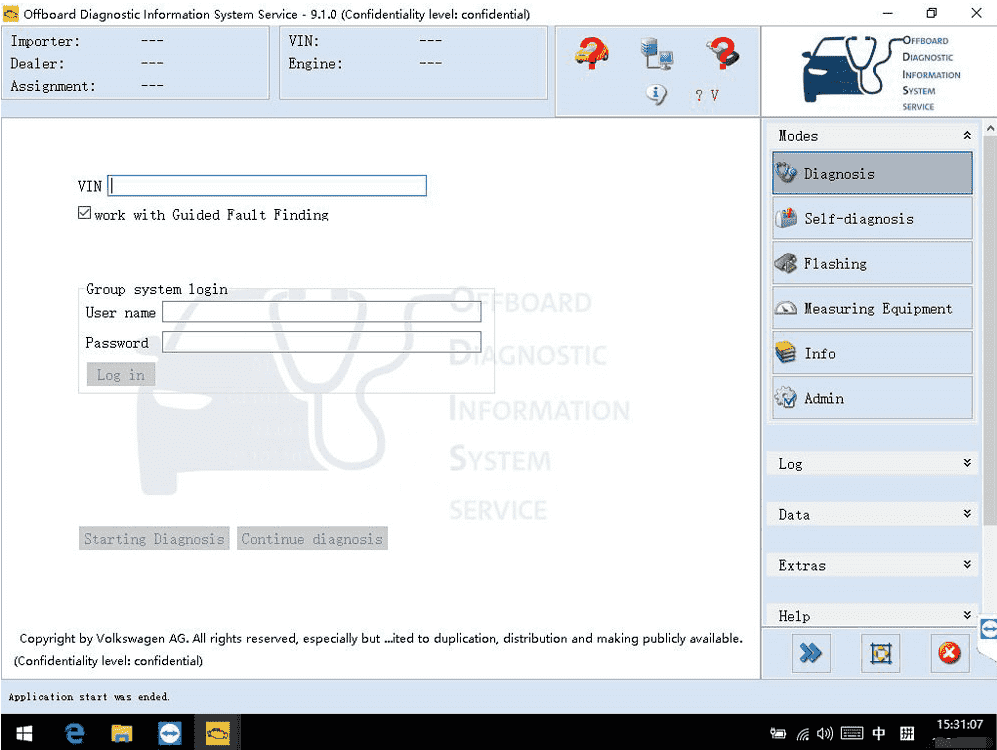 VAS6154 Infrastructure mode:
In infrastructure mode, several network-capable devices can be connected together (network subscribers).
For a wireless network, a WLAN access point is required. This access point forms the connection to WLAN-ready subscribers.
VAS6154 Point-to-point connection:
With point-to-point connection via a wireless network, VAS 6154 creates a radio network. VAS 6154 thereby adopts the role of a radio access point (Access Point). A direct connection is made between the diagnosis unit and the diagnosis interface VAS 6154.
VAS 6154 is configured using the web-based user interface.
VAS6154 ODIS Software New Functions:
– Estimated remaining times are shown for ECU flash operations.
– Diagnostic protocol contains interruptions of GFF sessions, extended measurement values, improved ECU communication view,used diagnostic hardware, connection type of diagnostic hardware, operating system, the hotfix used and submissions of support requests
– The measured value display has been improved.
– Documents in GFF are displayed in separate windows.
– One message box will be shown at the beginning of the test drive mode.
– GFF hotfixes can be integrated during diagnostic sessions.
– Danger messages have been revised.
– Stopping of diagnostic sessions may be interrupted.
– Automatic deletion of autosave diagnostic protocols after successful transmission.
– Selection of PassThru diagnostic hardware has been improved.
– ODIS Service Software update has been stabilized.
VAS6154 Technical data:
Dimensions: approx. 136x48x25mm
Weight: approx. 150g
Power supply: 8-18V via vehicle connector
Output: approx. 5W
Temperature range: Storage -20°C to +85°C, operation -20°C to +40°C
PC interface (wired): USB 2.0 High Speed, 480 Mbit/s or Fast Ethernet, 100Mbit/s (via LAN module)
PC interfaces (wireless): WLAN 802.11 ab/b/g/n 2T2R 300 Mbit/s Client Mode (WPA2 EAP-TLS, WPA2 PSK)
AP mode (WPA2 PSK)
Package Includes:
1pc x Diagnosis interface VAS 6154
1pc x USB cable
1pc x CD (with Newest ODIS software)
Please feel free to contact us ,If you have any question:
Email:
Sales@obdii.shop
Whatsapp: +8613428908617

Shipping Terms:
a) Items will be sent to all the countries over the world. This package will be sent by DHL, Post, Fedex, EMS or UPS .
b) Items will be checked carefully before sent out.
c) We will use air bubbles to wrap the items carefully.

Shipping Time:
a) Ships within 48 hours on working days after received the payment.
b) The shipping time is about 5-7 days via DHL, UPS, 5-10 days Via Fedex, 7-10 days via EMS, 7-30 days via Post to Worldwide
Note: We hope it arrive on time but since this is an international delivery, shipping time will be highly depended on the courier company and local customs/duties. Thank you for your understanding.
Return Policies:
Returns will be allowed only with prior authorization, and must be made within 30 days after package delivery.
Item conditions that allow returns Brand new Item, returns must include all accessories, Items must include original packaging
Other cases are as follows:
(1) When the item is defective, the item was sent in error, damaged in transit, or otherwise defective,It can not work once you receive it. In this case we allow returns. We bear the shipping cost.
(2) When you buy the wrong item, the item doesn't fit, or you don't want the item, the item you return need to be brand new. you need bear shipping costs.

Contact Us:
Our Email sales@obdii.shop 24 hours 7 days
And if nobody answer you online in time sometimes,do not worry.leave us a message or write down your desires,we will contact you as soon as possible.
Attention: PLZ leave your telephone number and address in detail when you take order in our website, it is very important to ship your order. (Customers from Brazil PLZ leave your Cutsom ID also, thanks!)