Panasonic CF52 Laptop For MB SD C4/C5/C3 /BMW IOCM NEXT A2+B+C /Piws2 Tester II/ Nissan Consult 3+/GM MDI
CF52 Core2 Duo 1,8GHz, WIFI, DVDRW Second Hand Laptop
Specification:
Condition: Used (An item that has been used previously. The item may have some signs of cosmetic wear, but is fully operational and functions as intended)Second Hand Panasonic CF52 Laptop Used for MB SD C4/C5/C3 /MBW IOCM NEXT A2+B+C /Piws2 Tester II/ Nissan consult 3+/GM MDI so on
Type:
Laptop/Notebook
Screen Size:
14.0
Memory (RAM):
2000 Processor Type: Intel Core 2 Duo
Primary Drive:
DVD+/-RW Processor Speed: 1.80 GHz
Processor Configuration:
Dual Core
Memory:
4GB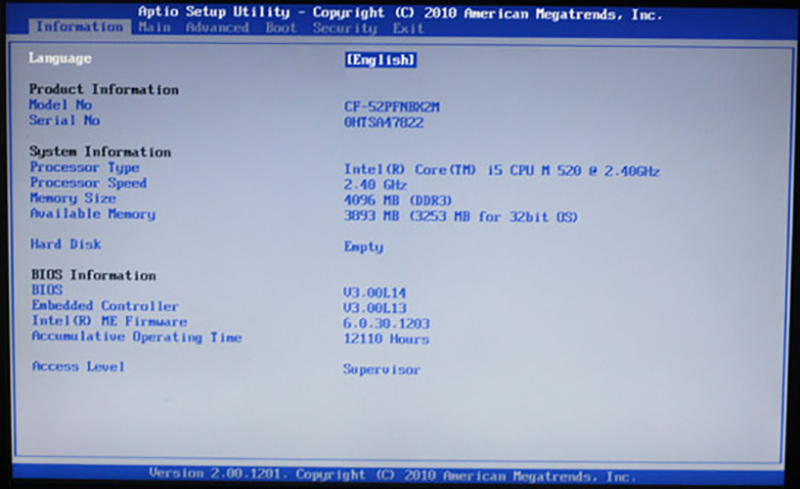 Option 1. Panasonic CF52 Laptop without software (No HDD included)
The Second Hand Panasonic CF52 Laptop without Hard disk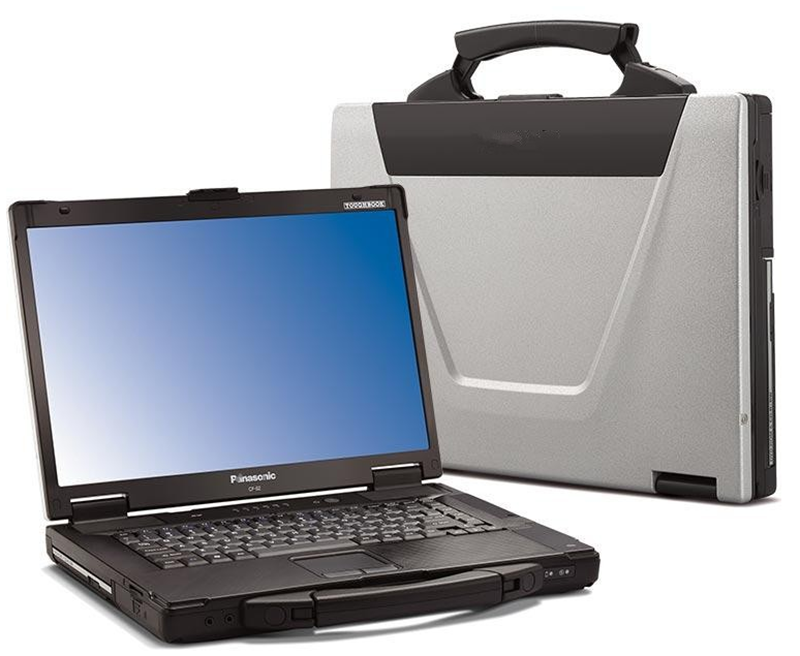 Option 2. Panasonic CF52 Laptop with MB SD Connect C4/C5 mercedes diagnostic tool V2023.03 software (500G HDD)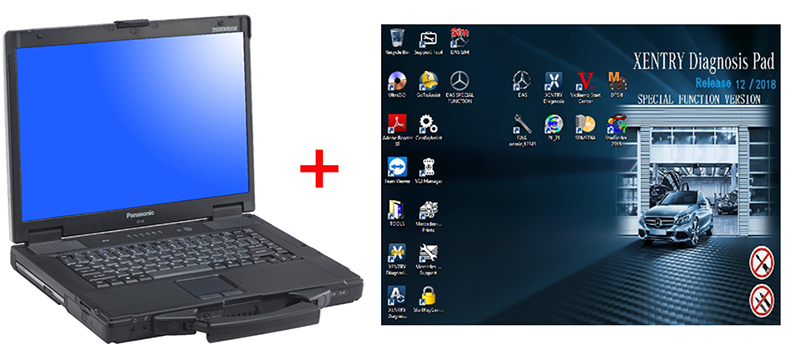 MB SD Connect C4/C5 V2023.03 software installed to Panasonic CF52 Laptop , can use it directly
1.Including Super Engineer Software:DTS monaco V8.16.015 And Vediamo V5.01.01 Support Offline Programming
2.Support Wireless
3.Software Version: V2023.03
4.Support Multi-Language: (Default language is English, if you want other languages, please leave message)
English/ Bulgarian/ Danish/ Greek/ Spanish/ French/ Italian/ Korean/ Polish/ Romanuan/ Serbo-Croatian/ Turkish/ Czech/ German/ Finish/ Hyngarian/ Japanese/ Dutch/ Portuguese/ Russian/ Swedish/ Chinese.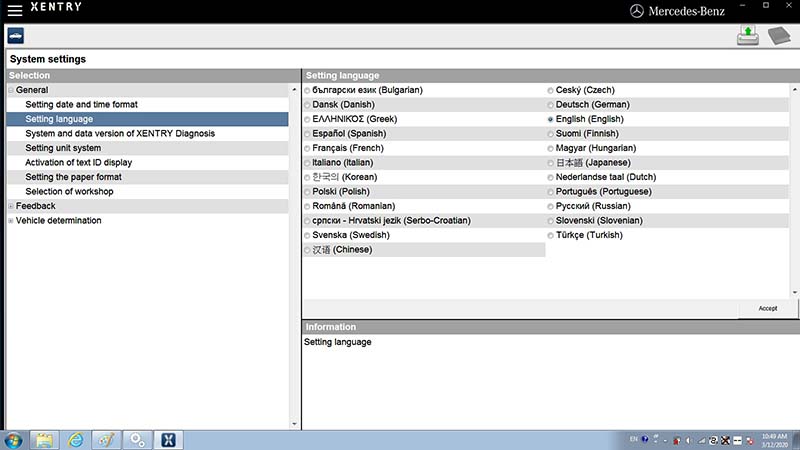 5.Support Both Mercedes Benz Cars and Trucks
6.Support Mercedes Benz Cars After Year 2000
7.Support Offline and Online Programming, If You Want to Do Online,you must have an account online

Option 3. Panasonic CF52 Laptop with Mb star C3 mercedes diagnostic tool V2021.09 software (500G HDD)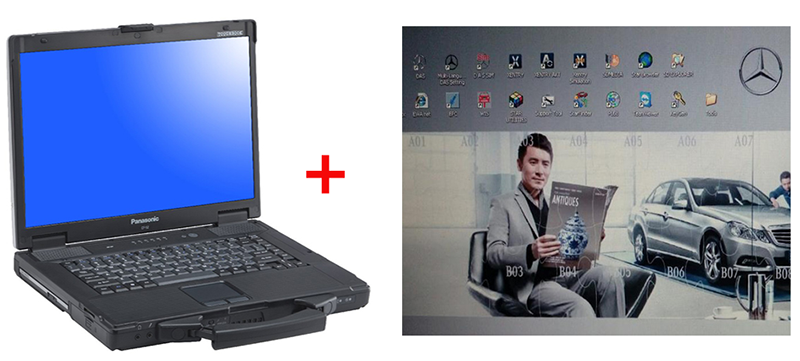 With Mb star C3 V2021.09 software installed to Panasonic CF52 Laptop well , can use it directly

Option 4. Panasonic CF52 Laptop with BMW ICOM NEXT A2 A3 diagnostic tool V2023.03 software (500G HDD)
BMW ICOM NEXT A2 A3 V2023.03 software installed to Panasonic CF52 Laptop , you can use it directly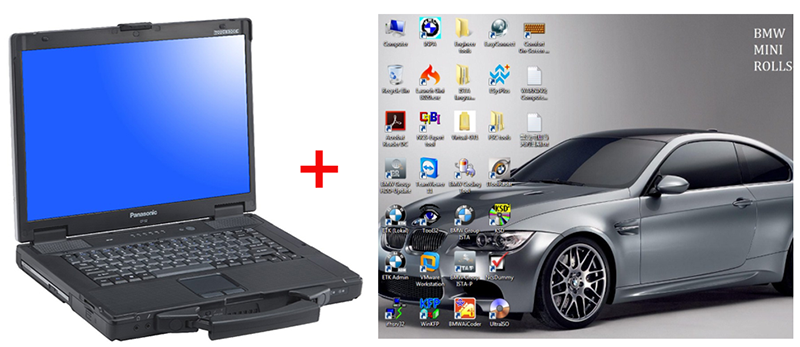 BMW ICOM NEXT V2023.03 software:
1. Get engineer version, INPA 5.00,winkfp 5.2.3,NCS 3.5.1, e-sys 3.30,data V66.2
2. get Chinese software DR.GINI B020
3. get count code navigation tool software FSC operator code
4. get one-click hidden brush tool BMWAi V4.6
5. Add DIS Software for Old cars, DISV57 and DISV44,diagnosis and programming for BMW virtual machines.
7. Support Vehicles: For BMW Cars,For BMW Motorcycle,For Rolls-Royce, For Mini Cooper

Option 5.Panasonic CF52 Laptop with Nissan consult 3 plus Nissan diagnostic tool V75.12 software (500G HDD)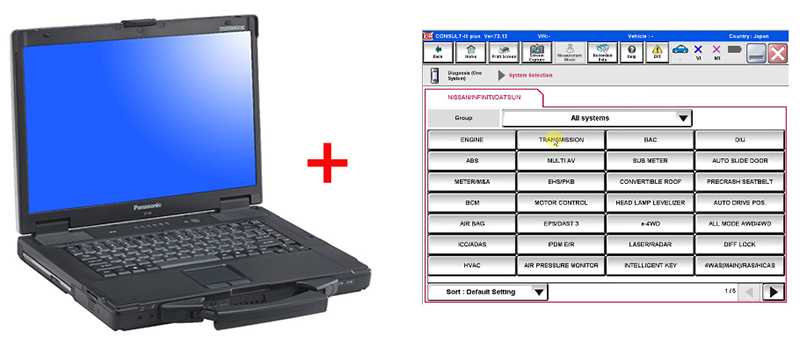 Panasonic CF52 Laptop with Nissan consult 3 plus installed to Panasonic CF52 Laptop , you can use it directly
Nissan consult 3 plus V75.12 software
1.Support Nissan till year 2017
Nissan Consult-3 Plus Software Version : V75.12
Nissan Consult-3 Plus CSP Software Version : CSP V41.10
Nissan Consult-3 Plus Programming Data Version : Pplus_V75.1F
2. Support both diagnostic and programming, while if you want to make key programming, still need to buy Security Card for Nissan Consult 3 Plus
3. Multi-Languages: English, Portuguese (Newly Add), French, German, Spanish, Italian, Japanese, Russian, Finnish, Greek, Chinese(Simplified), Chinese(Traditional)

Option 6. Panasonic CF52 Laptop with GM MDI GM diagnostic tool V2023.03 software (500G HDD)
GM MDI V2023.03 software installed to Panasonic CF52 Laptop , you can use it directly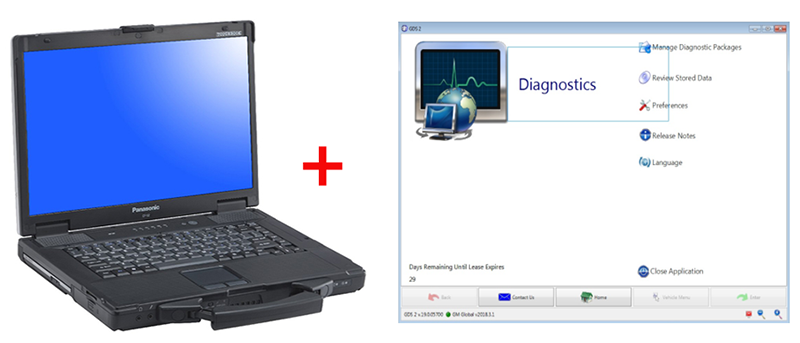 GM MDI GM diagnostic tool V2022 software:
1.Multi-Languages available:English, French, German,Italian.etc. Total 30 languages to choose
2.Can do cars from 1990-2023 Year
3.Support 2010-2023 year new cars
4.Support WIFI(optional)

Option 7. Panasonic CF52 Laptop with porsche piwis Tester II V18.15 software (500G HDD)
porsche piwis Tester II V18.15 software installed to Panasonic CF52 Laptop , you can use it directly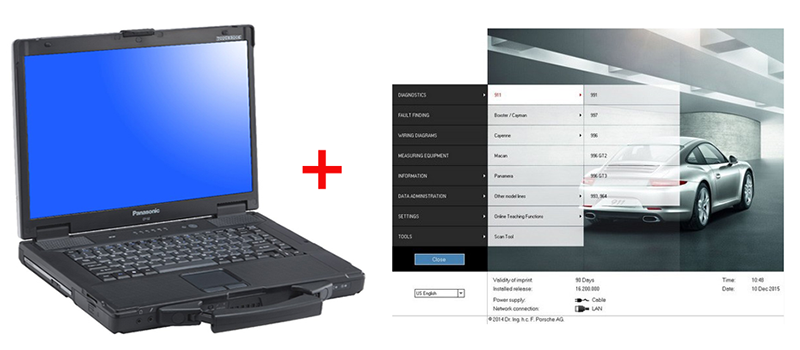 Porsche piwis Tester II V18.15 software:
1.Software Version: 18.15
2.Support Languages: Russian, English, French, Spanish, Italian, German, Portuguese, Japanese, Chinese, Dutch
3.Piwis Tester II Vehicle Coverage:
3.1 911(997) (991)
3.2 Boxster/Cayman (987)
3.3 Cayenne up to MY 2010
3.4 Cayenne from MY 2011
3.5 Panamera
3.6 Support Porsche Cars Till 2018