V2023.09 BMW ICOM Next BMW ICOM A3 BMW Professional Diagnostic and Programmer Tool
Attention :
If you select configuration 2.BMWICOM NEXT + BMW Engineers Software(1T SSD)
SSD software requires activation.When you get the SSD software, Insert the SSD into laptop, just send the Teamviewer ID and password to us, we will activate for you.

BMW ICOM NEXT
Diagnose and Program Vehicles with Genuine BMW Tools
Unleash the future of BMW vehicle repair with the BMW ICOM Next A, a powerful replacement for the BMW ICOM A2. Elevate your diagnostics and repair processes with an interface that surpasses its predecessor, offering enhanced functionality and superior performance. This includes faster start-up times as well as improved handling.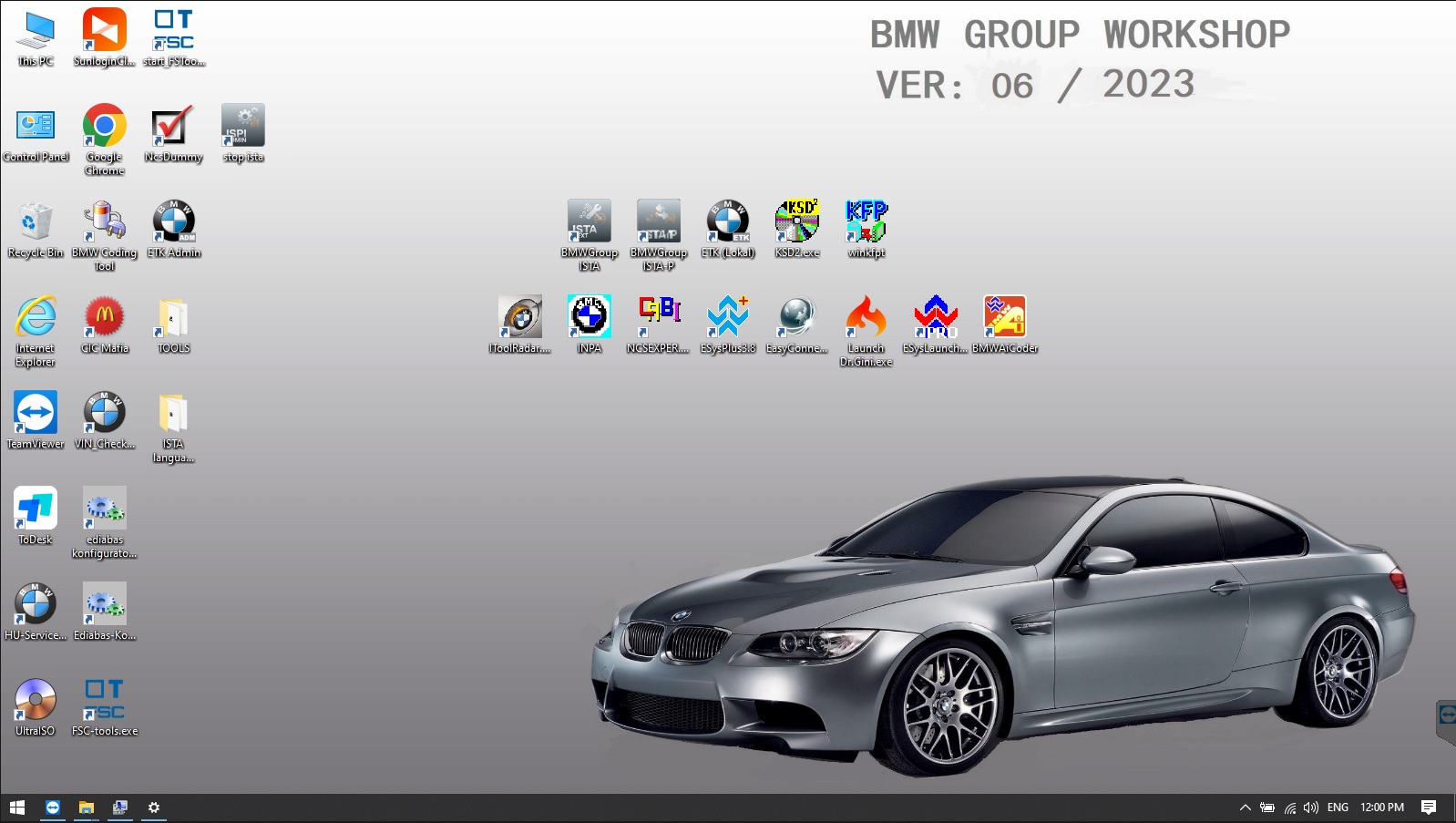 BMW ICOM Next Special Features Compared with ICOM:
1. The modified ICOM next for vehicles with OBD access receives a significantly more powerful processor and more storage capacity.
2. Robust aluminium case will help to avoid damage when using in harsh environments.
3. BMW ICOM next support BMW cars till 2023 year. Support BMW & MINI full system diagnose and offline programming.

Software Version : V2023.09
ISTA - D: 4.43.13 with SDP Programming Database 4.43.13
ISTA - P: 3.71.0.200 with Engineer Programming,supports the programming of BMW motorcycles and electric vehicles can program F/G/I/K chassis for car (through the ICOM, not other cable )
Vin: V2023.09.15
BMW ETK: 2020.01
BMW KSD: 2019.12 Multi-language
BMW FSC Navigation Code Generator
BMWAiCoder for BMW Coding
Win10 64 bit operating system

BMW ICOM V2023.09, With free Software:
1. Get engineer version, INPA 5.06,winkfp 5.3.1,NCS 3.5.1, E-sys PLUS 3.81,e-sys 3.35.3,data V71.0
2. get Chinese software DR.GINI B022
3. get count code navigation tool software FSC operator code
4. get one-click hidden brush tool BMWAi V4.6
5. Add DIS Software for Old cars, DISV57 and DISV44,diagnosis and programming for BMW virtual machines
6. Support Vehicles: For BMW Cars,For BMW Motorcycle,For Rolls-Royce, For Mini Cooper

ISTA-D Language: Czech, Dutch, French, German, Greek, Italian, Japanese, Korean, Polish, Portuguese, Russian, Spanish, Sweden, Thai, Turkish
ISTA-P Language: English, Chinese, Czech, Dutch, French, German, Greek, Indonesian, Italian, Japanese, Korean, Polish,
Portuguese, Russian, Spanish, Swedish, Thai, Turkish
Notice: The software installed English language in default.

Option 1:
Package:
1pc x BMW ICOM NEXT Moudel
1pc x OBD2 Cable
1pc x LAN Cable

Option 2:
Package:
1pc x BMW ICOM NEXT Moudel
1pc x OBD2 Cable
1pc x LAN Cable
1pc x BMW Engineers Software (1000G SSD)

Option 3:
Package:
1pc x BMW ICOM NEXT Moudel
1pc x OBD2 Cable
1pc x LAN Cable
1pc x Second Hand Laptop Lenovo X220 Laptop I5 8G Laptop with 1000G SSD(All software activated. All system ready to use)

Second Hand Laptop Lenovo X220 Laptop Specification:
Condition: Used
Type: Laptop/Notebook
Screen Size: 12.0
Processor Type: Intel (R) Core(TM) I5-2520M CPU
Processor Speed: 2.50 GHz
Processor Configuration: Dual Core
Memory: 8GB
1000G SSD

Option 4:
Package:
1pc x BMW ICOM NEXT Moudel
1pc x OBD2 Cable
1pc x LAN Cable
1pc x Second Hand Laptop Lenovo T450 Laptop I5 8G Laptop with 1000G SSD(All software activated. All system ready to use)

Second Hand Laptop Lenovo T450
Condition: Used
Type:Laptop/Notebook
Screen Size:12.5
Processor Type:Intel (R) Core(TM) I5-5200U CPU
Memory: 8GB
1000G SSD

Option 5:
Package:
1pc x BMW ICOM NEXT Moudel
1pc x OBD2 Cable
1pc x LAN Cable
1pc x Second Hand Laptop Panasonic CF-19 Laptop I5 8G with 1000G SSD(All software activated. All system ready to use)

Second Hand Panasonic CF19 I5 4GB Laptop Specification:
Model No: CF-19
Condition: Used
Processor Type: Intel(R) Core(TM)I5 CPU i5-3320
Memory: 8GB
1000G SSD

Option 6:
Package:
1pc x BMW ICOM NEXT Moudel
1pc x OBD2 Cable
1pc x LAN Cable
1pc x NEW EVG7 Tablet 8G with 1000G SSD(All software activated. All system ready to use)

NEW EVG7 DL46 Specification:
Mark : EVG7
Model : DL46
Processor : Intel Celeron 1037(Dual - 1.8Ghz/L3 2M)
Memory: 8GB
1000GB SSD

BMW ICOM NEXT Software Display: