Product Description
BMW ICOM NEXT A + B + C with 2022.12V Software Plus EVG7 4GB Diagnostic Controller Tablet PC
Software Version : V2022.09
ISTA - D: 4.36.30 with SDP Programming Database 4.36.32
ISTA - P: 3.70.0.200 with Engineer Programming,supports the programming of BMW motorcycles and electric vehicles can program F/G/I/K chassis for car (through the ICOM, not other cable )
Vin: V2022.07.12
BMW ETK: 2019.12
BMW KSD: 2019.12 Multilanguage
BMW FSC Navigation Code Generator
BMWAiCoder for BMW Coding
Win10 64 bit operating system

BMW ICOM V2022.09, With free Software:
1. Get engineer version, INPA 5.06,winkfp 5.2.3,NCS 3.5.1, e-sys 3.31,data V70.02
2. get Chinese software DR.GINI B021
3. get count code navigation tool software FSC operator code
4. get one-clik hidden brush tool BMWAi V4.6
5. Add DIS Software for Old cars, DISV57 and DISV44,diagnosis and programming for BMW virtual machines
6. Support Vehicles: For BMW Cars,For BMW Motorcycle,For Rolls-Royce, For Mini Cooper

ISTA-D Language: Czech, Dutch, French, German, Greek, Italian, Japanese, Korean, Polish, Portuguese, Russian, Spanish, Sweden, Thai, Turkish
ISTA-P Language: English, Chinese, Czech, Dutch, French, German, Greek, Indonesian, Italian, Japanese, Korean, Polish,
Portuguese, Russian, Spanish, Swedish, Thai, Turkish

Notice : The software installed English language in default.

Software display :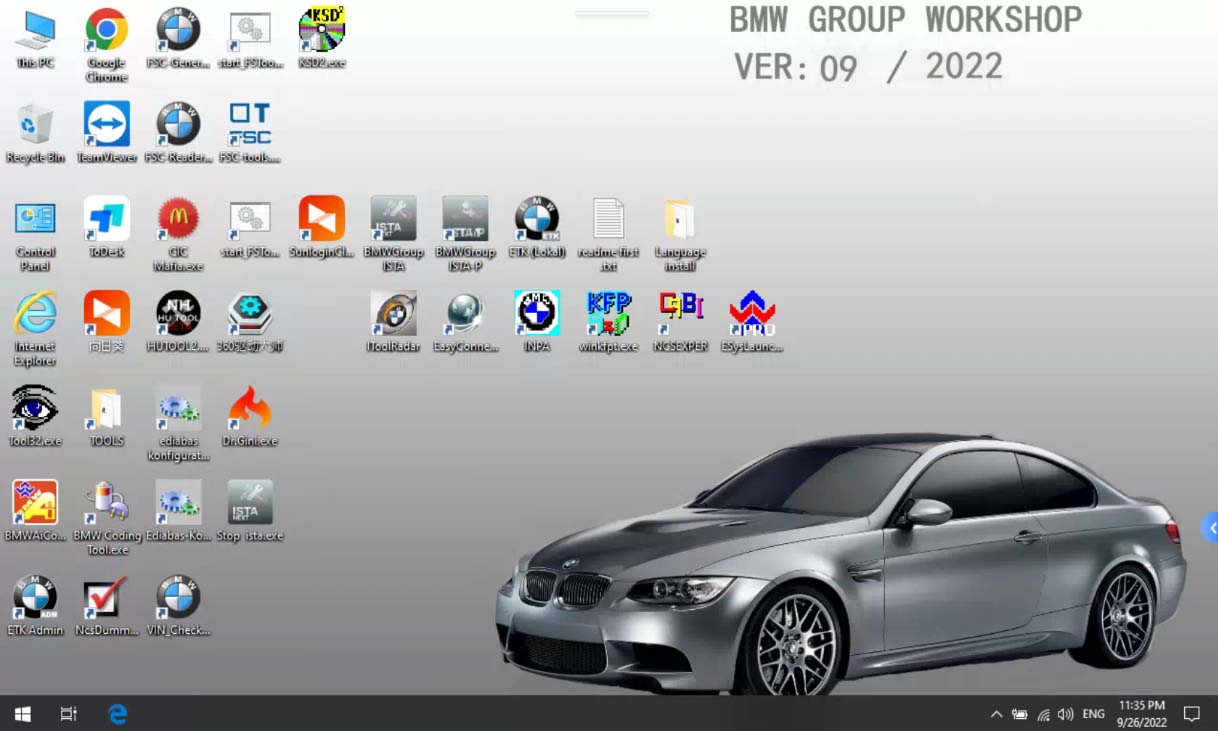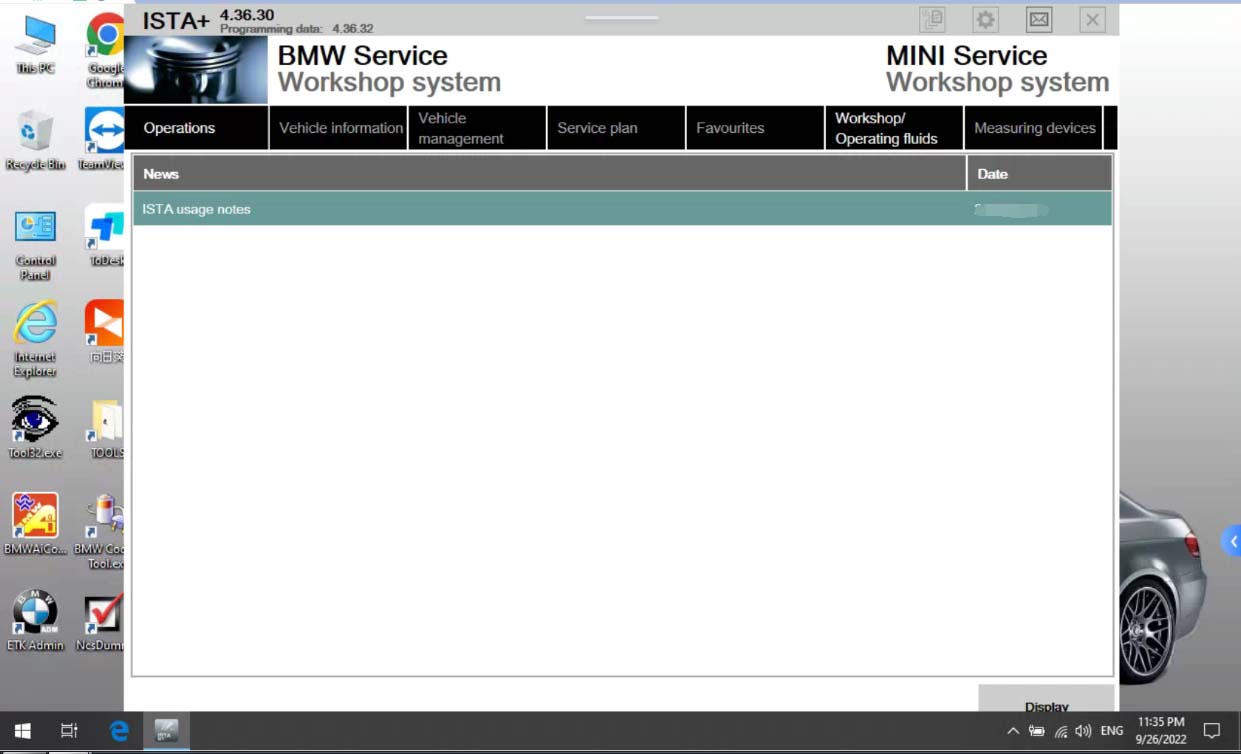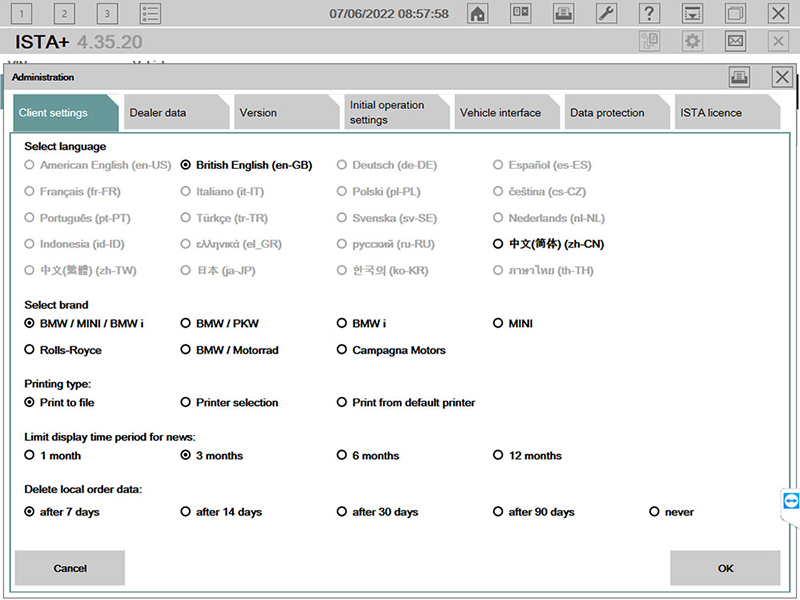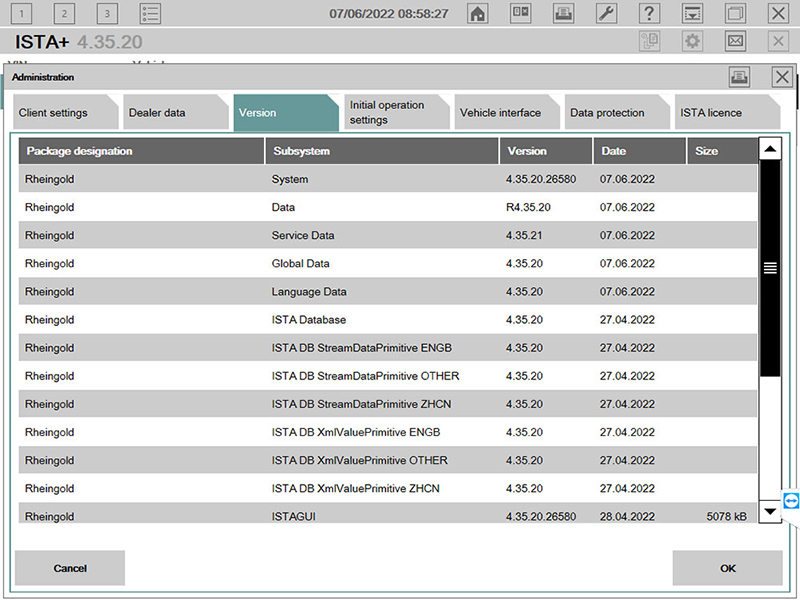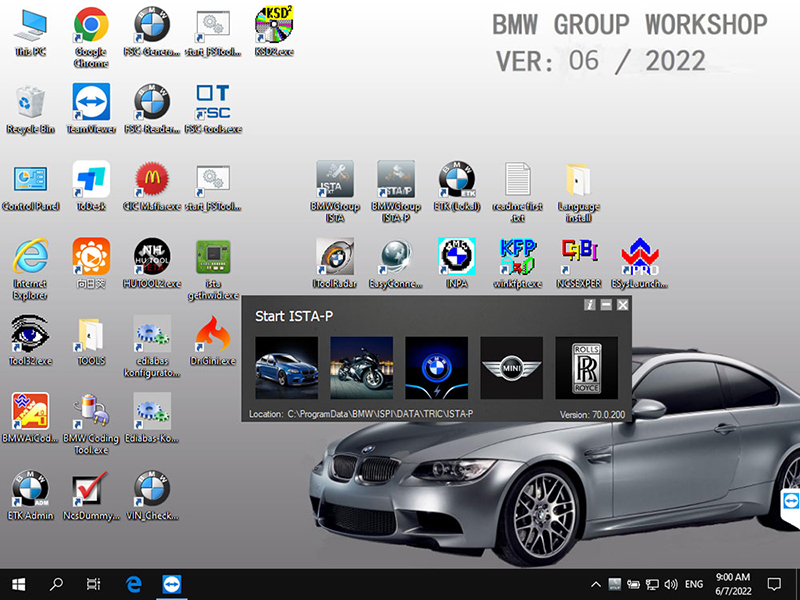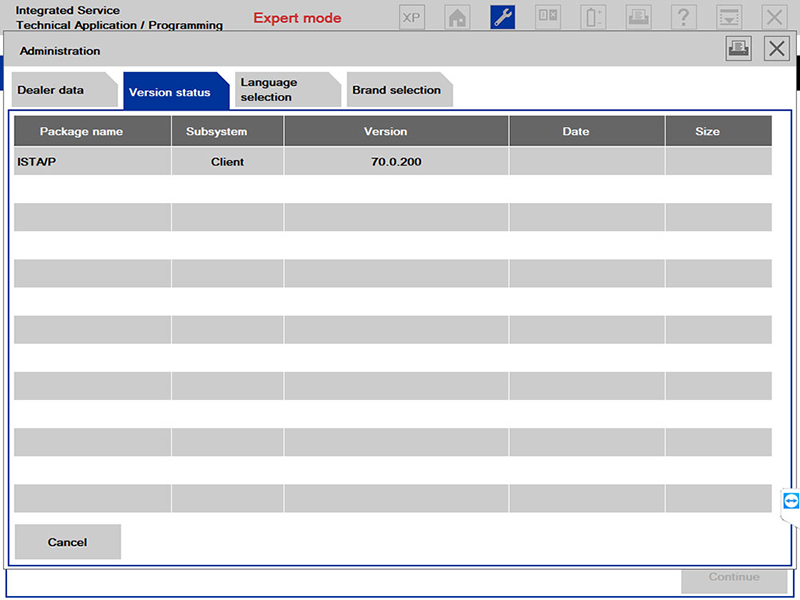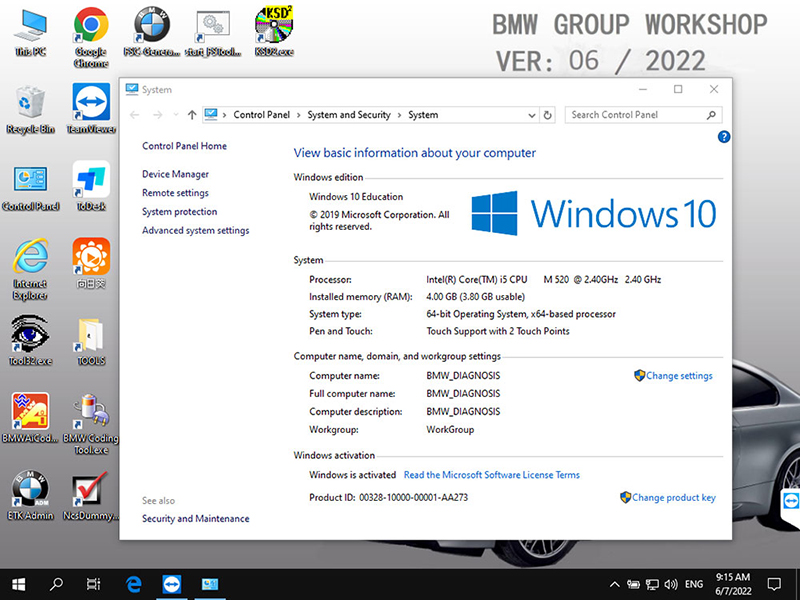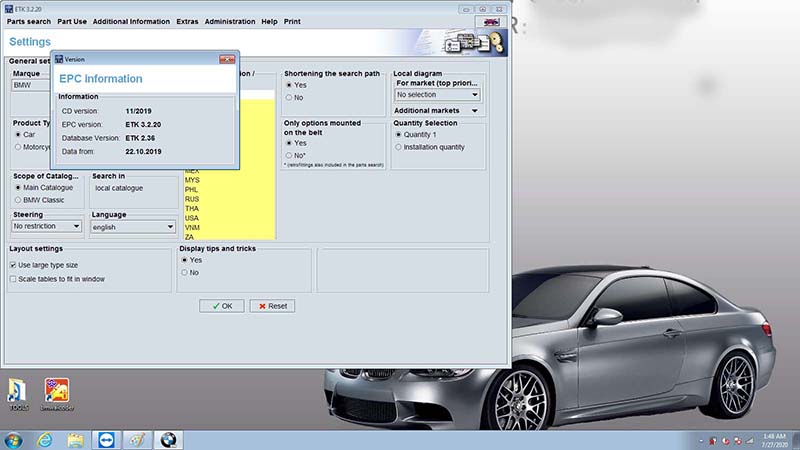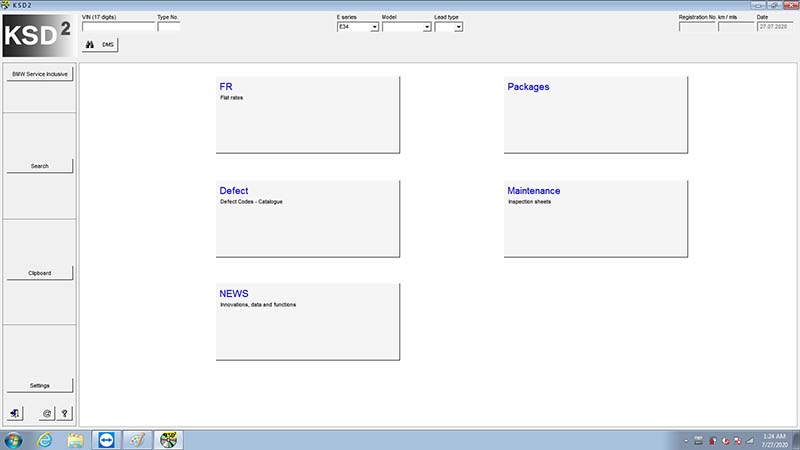 ICOM NEXT A+B+C Diadnostic Head Overview:
Share the same functionality as ICOM A2
ICOM NEXT A+B+C with is a redesign of ICOM A2+B+C
Backwards compatible to car adapters (ICOM B, C) and motorcycle adapters (ICOM D, E)
Firmware version: V1.40 (Share the same firmware upgrade method with ICOM A2)

ICOM NEXT ABC Specifications:
Zeroization of data on tamper detection
Secure supply chain assurance
Key storage using physically un-clonable function
CRI Pass-Through DPA Patent Portfolio
Advanced cryptographic Services

BMW Software works wirth ICOM Next A:
ISPI NEXT—BMW ISPI NEXT is latest generation after service tool for BMW, these brief instructions describe the basic functions of the AIR application (Aftersales Information Research) in Service. For the Diagnostic, it use IPSI (Rheingold) and ISPI Next for Coding Programming functions.
ISTA/D— Integrated Service Technical Application Diagnostic. ISTA/D is used to diagnose BMW all series and models from all systems.
ISTA/P— Integrated Service Technical Application/Programming. ISTA/P is used to process all coded, programmed and enable-dependent control modules in BMW Group vehicles.
Rheingold—Diagnostic and repair guide, including Diagrams and disassembly Figure
KSD—BMW KSD (Kaufmännische Service Daten, i.e. Commercial Service Data) is a collection of invaluable data for determining labor hours, inspection sheets and general service methods. There's also information about wheels and rims for the various models.
EasyConnect— Used to Configure the Environment Parameter of Engineer Software for E series, can activate or release ICOM Port
IToolRadar— Used to recognize ICOM, activate or release ICOM Port
ETK— Accessories Catalog
EDIABAS Tool32— Engineer Software for E series, able to run directly
INPA— Engineer Software for E series, for diagnosis
NCS Expert Tool—- Engineer Software for E series, for coding
WinKFP—Engineer Software for E series, for programming
E-sys — Engineer Software for F series (available for programming and coding)
BMW Standard tool
Coding Database
Coding Tool
Compatible with BMW ICOM, ICOM A2, ICOM A3.ICOM PRO+A3

BMW ICOM NEXT A+B+C Special Features Compared with ICOM:
1. The modified ICOM A2 for vehicles with OBD access receives a significantly more powerful processor and more storage capacity.
2. Robust aluminium case will help to avoid damage when using in harsh environments.
3. To protect the MOST connector, the ICOM B for vehicles with optical MOST access will be equipped with a soft cover made of rubber instead of the former plastic cap.
4. The ICOM C for old series with a diagnostics socket will be additionally equipped with an approx. 20 cm long cable, which facilitates the connection of the ICOM A2 and makes storage in the engine compartment easier.
5. BMW ICOM A2+B+C support BMW cars till 2023 year. Support BMW & MINI full system diagnose and offline programming.

ICOM NEXT A+B+C Functions:
1. A - OBD diagnostic supporting MOST, D-CAN and K-CAN protocols
2. B - diagnostic via MOST bus, and have connection to A-interface via USB connection.
3. C - 20-pin cable for old models.

EVG7 DL46 Specification:
Mark: EVG7
Model: DL46
OS: Win XP/7/8 (not included)
Processor: Intel Celeron 1037(Dual - 1.8Ghz/L3 2M)
DDR: The biggest support memory: 4GB
HDD: 500 GB SATA HDD. (Can support more than 1 TB capacity)
LCD: 10.4 Inch The resolution of the 1024x768
Graphics:
touchscreen widescreen LED backlight
The core graphics Intel HD Graphics
Speakers: Built-in Speakers
Wireless: 802.11b/g/n
LAN: The built-in 10-100M card
Bluetooth: BT2.0 , 4.0
USB: USB3.0 / Mini USB / 2 x USB2.0
Card Reader: TF Card Reader
Other Interface:
VGA Voice Input / The Sound Output /
DC Power Jack / Parallel LPT Port I/O
VGA Output
Battery Type: 9 The core of lithium batteries 10.08V 6600 mAh
Power Adapter: 110V-240V The adaptive communication power supply
Battery Life: The specific time depending on the use environment
Specifications: 270x180x60 mm
weight: 1911g (with battery)
Certificates: CE / FCC / RoHS

Package List:
1pc x BMW ICOM NEXT A
1pc x BMW ICOM B Most
1pc x BMW 20pin Cable
1pc x USB Cable
1pc x LAN Cable
1pc x OBD Cable
1 x Whole set of EVG7 Tablet PC
Please feel free to contact us ,If you have any question:
Email:
Sales@obdii.shop
Whatsapp: +8613428908617

Shipping Terms:
a) Items will be sent to all the countries over the world. This package will be sent by DHL, Post, Fedex, EMS or UPS .
b) Items will be checked carefully before sent out.
c) We will use air bubbles to wrap the items carefully.

Shipping Time:
a) Ships within 48 hours on working days after received the payment.
b) The shipping time is about 5-7 days via DHL, UPS, 5-10 days Via Fedex, 7-10 days via EMS, 7-30 days via Post to Worldwide
Note: We hope it arrive on time but since this is an international delivery, shipping time will be highly depended on the courier company and local customs/duties. Thank you for your understanding.
Return Policies:
Returns will be allowed only with prior authorization, and must be made within 30 days after package delivery.
Item conditions that allow returns Brand new Item, returns must include all accessories, Items must include original packaging
Other cases are as follows:
(1) When the item is defective, the item was sent in error, damaged in transit, or otherwise defective,It can not work once you receive it. In this case we allow returns. We bear the shipping cost.
(2) When you buy the wrong item, the item doesn't fit, or you don't want the item, the item you return need to be brand new. you need bear shipping costs.

Contact Us:
Our Email sales@obdii.shop 24 hours 7 days
And if nobody answer you online in time sometimes,do not worry.leave us a message or write down your desires,we will contact you as soon as possible.
Attention: PLZ leave your telephone number and address in detail when you take order in our website, it is very important to ship your order. (Customers from Brazil PLZ leave your Cutsom ID also, thanks!)