Product Description
Volvo 88894000 VOCOM II With APCI PTT 2.8.0 Excavator Heavy Truck Diagnostic Tool Plus Lenovo T420 Laptop
Truck Diagnostic Software Diagnosis for Volvo truck excavator diagnosis software 2.8.0 version ptt in development model
Lots of customer encounter setting problem when using Volvo VOCOM II, so we recommend this bundling sale for those customer who want once get in hand then can use it directly. We will install and activate for you ready to use. What's more, this package offer saves you money than buying
2.8.0 version --latest version
supports Volvo FH series & FM series vehicles.
SUPPORTS Volvo Trucks / Volvo busses/ Volvo construction Equipment like Wheel Loader/ Aryiculated Hauler / Excavator/ Grader / Skid steer Loader / Compact Excavator /Paver / Others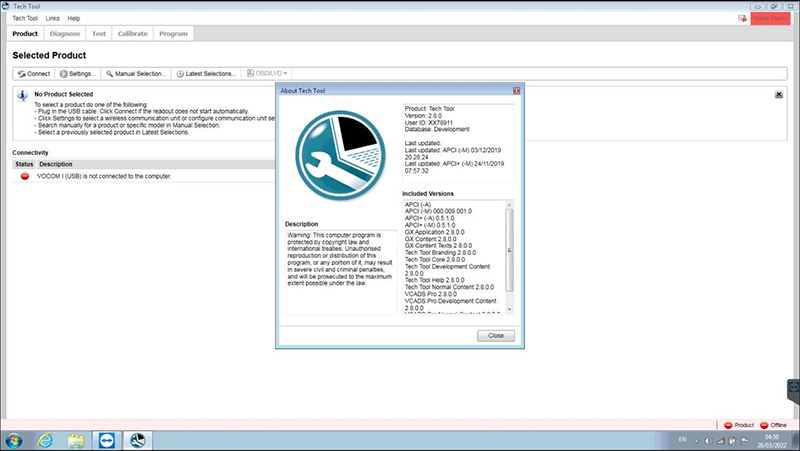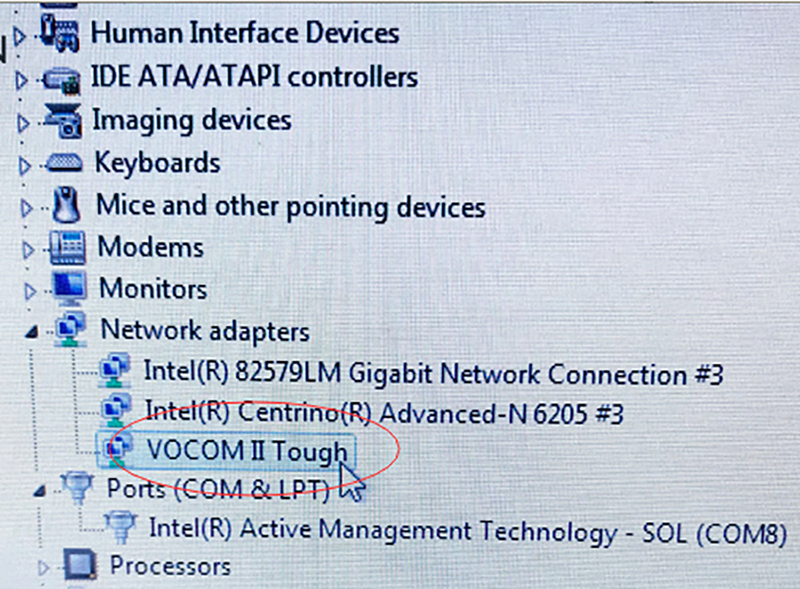 Vocom Communication Unit is designed with focus on robustness and durability to withstand the tough workshop environment:
1:Improved LED indicators
2:Improved quality of cables
3:Military standard on connectors
4:Better liquid and dust ingress protectors
5:Metal casing and rubber bumbers for better robustness
Vocom Key Facts Parts no. for Vocom Cables
Temperature Range: -40° - +85° (Wian -20°- +65°) Protection Class: IP55
Shock Resistance: 2m
RoHS Conformance: Yes
Wlan: 802.11 b/g
Support List:
Volvo Trucks :
AC Compo4 F10 F12 F16 FE FH FH12 FH16 FH565 FL FL10 FL12 FL6 FL7 FM FM10 FM12 FM9 FM7 Nh12 NH525 NH565 NL10 Nl12 VAh VHD Vm VN VT WC WG WI WX
Busses:
B10B B10L B10M B10R B11R B12 B12B B12M B12R B13R B58 B5LH B5RH B6 B6R B7FB B7L B7R B9L B9R B9S B9TL BXRC COMP12 PREVH PREVX OLYMPIAN SUPEROLY
Construction Equipment
Wheel Loader:
L110E L110F L110G L120E L120F L120G L150E L150F L150G L180E L180F L180G L220E L220F L220G L250G L330E L350F L45F-TP L45F-TPS L50F-TP L50F-TPS L50G-TP L50G-TPS L60E L60F L60G L70E L70F L70G L90E L90F L90G
Aryiculated Hauler :
A25D A25E A25F A30D A30E A30F A35D A35E A35F A40D A40E A40F T450D
Excavator:
EC135B EC140B EC140C EC140D EC160B EC160C EC160D EC180B EC180C EC180D EC200B EC210B EC210C EC235D EC240B EC240C EC250D EC290B EC290C EC300D EC330B EC330C EC340D EC360B EC360C EC380D EC460B EC460C EC480D EC700B EC700C ECR145C ECR235C ECR235D ECR305C EW140B EW140C EW140D EW145B EW160B EW160C EW160D EW180B EW180C EW180D EW200B EW210C EW210D EW230C FB2800C FBR2800C FC2121C FC2421C FC2924C FC3329C PL3005D PL4608 PL4808D PL7015
Grader:
G710B G720B G726B G730B G740B G746B G780B G930 G930B G940 G940B G946 G946B G960 G960B G970 G976 G990
Skidsteer Loader :
MC110B MC60B MC70B MC80B MC90B
Compact Excavator:
EC55C EC80D ECR88 EW60C
Paver :
ABG7820B ABG8820B P7820C L882C
Other:
CARETRAC
Premium Tech Tool developer tool (dev2tool)
1. Dealer tool to access and program parameters in Level2 and Level3 without connecting to central severs;
2. Works with Tech Tool (VCADs Pro), Normal or Development mode, support 28 languages;
3. Support all brands and models supported by Tech Tool (VCADs Pro);
4. Make programmable more than 11000 parameters.
5. Program speed limit, change chassis ID, disable immobilizer;
6. Change minimum/maximum values of parameters, for example: increase speed limit;
Lenovo T420 Laptop with PTT 2.8.0 software:
Brand: Lenovo
Screen Size:14.0
Memory: 4GB
Memory (RAM): Intel (R) Core(TM) I5-2520M CPU
HDD:500GB
Type: Laptop/Notebook
Condition: Used
An item that has been used previously. The item may have some signs of cosmetic wear, but is fully operational and functions as intended.
Primary Drive: DVD+/-RW Processor Speed: 2.50GHz
Processor Configuration: Dual Core
Package List:
1) 88890305 USB Cable
2) 88890304 OBD Cable
3) 88890306 FCI/8 PIN Cable
4) 88890302 12 Pin Cable
5) 9993832 14 pin diagnostic cable
6) Vocom II 88894000 interface
7) Second Hand Laptop Lenovo T420 laptop with PTT 2.8.0 software
Please feel free to contact us ,If you have any question:
Email:
Sales@obdii.shop
Whatsapp: +8613428908617

Shipping Terms:
a) Items will be sent to all the countries over the world. This package will be sent by DHL, Post, Fedex, EMS or UPS .
b) Items will be checked carefully before sent out.
c) We will use air bubbles to wrap the items carefully.

Shipping Time:
a) Ships within 48 hours on working days after received the payment.
b) The shipping time is about 5-7 days via DHL, UPS, 5-10 days Via Fedex, 7-10 days via EMS, 7-30 days via Post to Worldwide
Note: We hope it arrive on time but since this is an international delivery, shipping time will be highly depended on the courier company and local customs/duties. Thank you for your understanding.
Return Policies:
Returns will be allowed only with prior authorization, and must be made within 30 days after package delivery.
Item conditions that allow returns Brand new Item, returns must include all accessories, Items must include original packaging
Other cases are as follows:
(1) When the item is defective, the item was sent in error, damaged in transit, or otherwise defective,It can not work once you receive it. In this case we allow returns. We bear the shipping cost.
(2) When you buy the wrong item, the item doesn't fit, or you don't want the item, the item you return need to be brand new. you need bear shipping costs.

Contact Us:
Our Email sales@obdii.shop 24 hours 7 days
And if nobody answer you online in time sometimes,do not worry.leave us a message or write down your desires,we will contact you as soon as possible.
Attention: PLZ leave your telephone number and address in detail when you take order in our website, it is very important to ship your order. (Customers from Brazil PLZ leave your Cutsom ID also, thanks!)