Volvo 88890300 Vocom Interface for Volvo/UD/Renault/Mack Truck Diagnose

Top 6 Reasons to Get 88890300 Vocom:
1. Supports Volvo Renault UD Mack Truck Diagnose
2. Diagnostics application that covers the whole repair process through the use of plug-ins.
3. With Volvo 88890300 Vocom Interface you can diagnose, test, calibrate, and program a product.
4. Provide functions for updating the tool, communication with the product, and other external applications.
5. Adjustable plug-ins, user authorizations, and available languages meet needs for different users
6. 88890300 Vocom Interface Sofware:
Software version: PTT1.12/2.40,
software come with package for free, this software must be installed on Windows XP system computer. Support Multi-languages.
Software version: PTT2.8.150.
This is latest software version.

88890300 Vocom Interface Functions:
Identify a product.
View information history.
Diagnose a selected product.
Test a selected product.
Program a selected product.
Calibrate a selected product.


88890300 Vocom Interface Supported companies and electrical systems:
Volvo Trucks (Older electrical system, Vehicle electronics '98, V2, V3, V4);
Volvo Buses (Conventional, Multiplexed, Multiplexed v2, Multiplexed v3);
Volvo Construction Equipment;
Volvo Penta (VERSION2);
Volvo OEM Component Customer (VERSION2);
Mack Trucks (V-MAC I/II/III, ITC, IV, IV+);
Renault Trucks (VERSION2);
UD Trucks (VERSION2)


Package list:
Option 1:
1 pc x 88890300 Vocom Interface
1 pc x OBD2 Cable
1 pc x 8pin Cable
1 pc x 14pin Cable
1 pc x 12pin Cable for Renault trucks
1 pc x USB cable
1 pc x PTT 1.12 Software (CD)
1 pc x 9 Pin Duytsch Cable (Optional)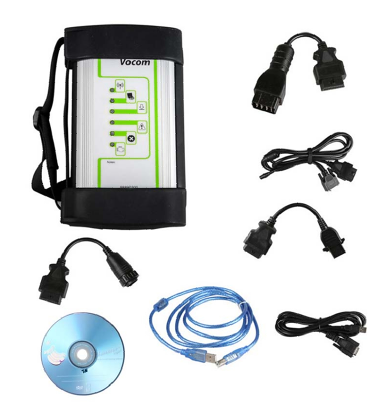 Option 2:
1 pc x 88890300 Vocom Interface
1 pc x OBD2 Cable
1 pc x 8pin Cable
1 pc x 14pin Cable
1 pc x 12pin Cable for Renault trucks
1 pc x USB cable
1 pc x PTT 2.8.150 Software (SSD)
1 pc x 9 Pin Duytsch Cable (Optional)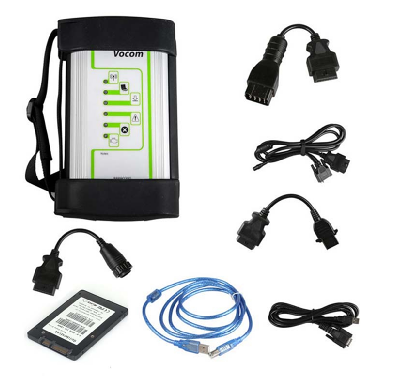 Option 3:
1 pc x 88890300 Vocom Interface
1 pc x OBD2 Cable
1 pc x 8pin Cable
1 pc x 14pin Cable
1 pc x 12pin Cable for Renault trucks
1 pc x USB cable
1 pc x Lenovo T450 Laptop With PTT 2.8.150 Software
1 pc x 9 Pin Duytsch Cable (Optional)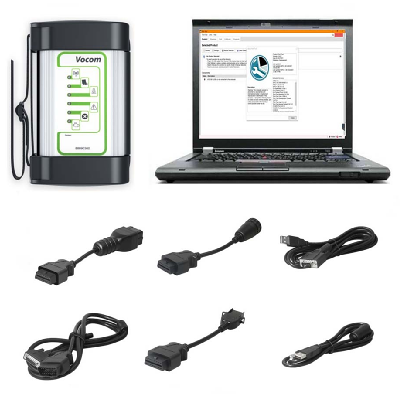 Second Hand Laptop Lenovo T450 Laptop Specification:
Brand: Lenovo
Condition: Used
Type:Laptop/Notebook
Screen Size:12.5
Processor Type:Intel (R) Core(TM) I5-5200U CPU
Memory: 8GB
88890300 Vocom Interface Software Display: