Product Description

JLR-DoIP-VCI-software-acitvation.docx

Benz-software-activation.docx
OD6 DoIP VCI Multiple in one J2534/DoIP OE diagnostic tool for Jaguar,rover,BENZ,BMW,VW,HONDA,TOYOTA

OD6 DoIP VCI multi in one DoIP OE diagnosis is a real DoIP original diagnosis instrument based on DOP, J2534 and more original protocols adaptation under OEMD brand. It not only supports all J2534 protocols, but also takes the lead in realizing perfect and complete DoIP adaptation in the industry, replacing the original diagnosis instrument's adaptation ability, programming ability, diagnosis and programming speed, stability and original diagnosis. The ability of the instrument has been greatly improved, taking the lead in the industry to replace C6 in an all-round way, and it is also the first comprehensive original diagnostic instrument in the industry to realize all functions of ICOM A2 and VAS6154. OD6 has really raised the multi in one and comprehensive original diagnosis instrument to a new benchmark height, which has become the only choice for J2534 and DoIP OE diagnosis tool.

All original software will be installed
1. If you select the software installed the hard disk , you can insert the hard disk to your laptop then can use it
Configuration requirements and usage of PC
1.1 Computer hardware requirements: CPU i5/i7; memory: 8g.
1.2 Usage: there are 4 options after power on, which can be selected by the up and down keys, and then click enter to confirm.
2. If you select the software installed the laptop , you can use it directly when you get it
Lenovo T420 Laptop:
Brand: Lenovo
Screen Size:14.0
Memory: 4GB
Memory (RAM): Intel (R) Core(TM) I5-2520M CPU
HD:2TB
Type: Laptop/Notebook
Condition: Used
Primary Drive: DVD+/-RW Processor Speed: 2.50GHz
An item that has been used previously. The item may have some signs of cosmetic wear, but is fully operational and functions as intended.
OD6 DoIP VCI Compatible With:

1.2019.09 Mercedes Benz C6 DoIP Xentry Diagnosis VCI software
2.JLR DoIP VCI SDD and Pathfinder software for Jaguar Land rover
3.V2019 BMW ICOM Next A+B+C
4. TOYOTA TIS Techstream V13.00.22 software
5. Honda HDS HIM V3.102.051 software
6.VW ODIS V5.1.3 software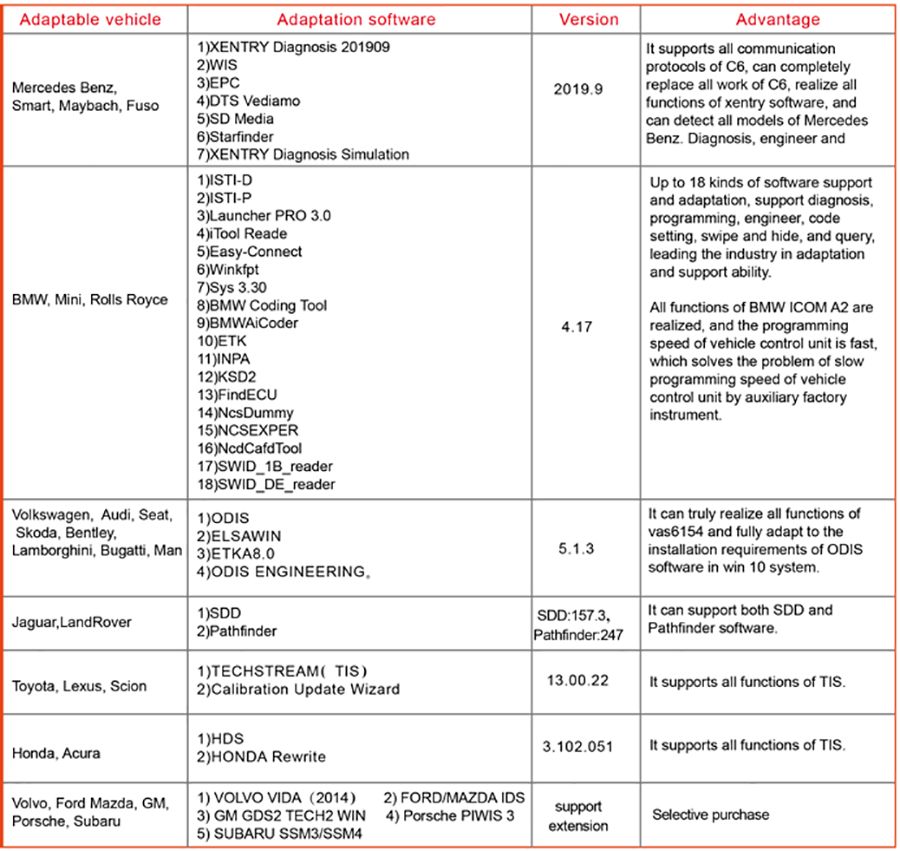 1. Mercedes Benz C6 DoIP Xentry Diagnosis VCI software display: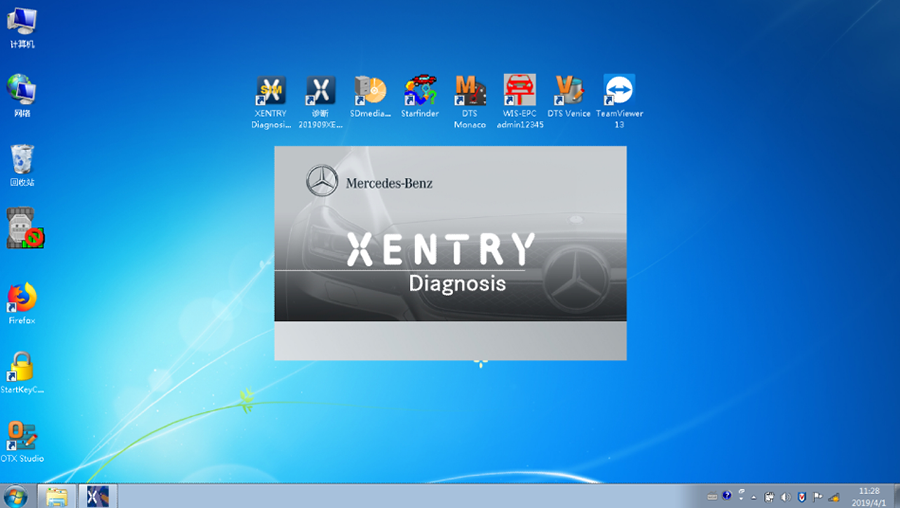 2. JLR DoIP VCI for Jaguar Land rover SDD and Pathfinder software display: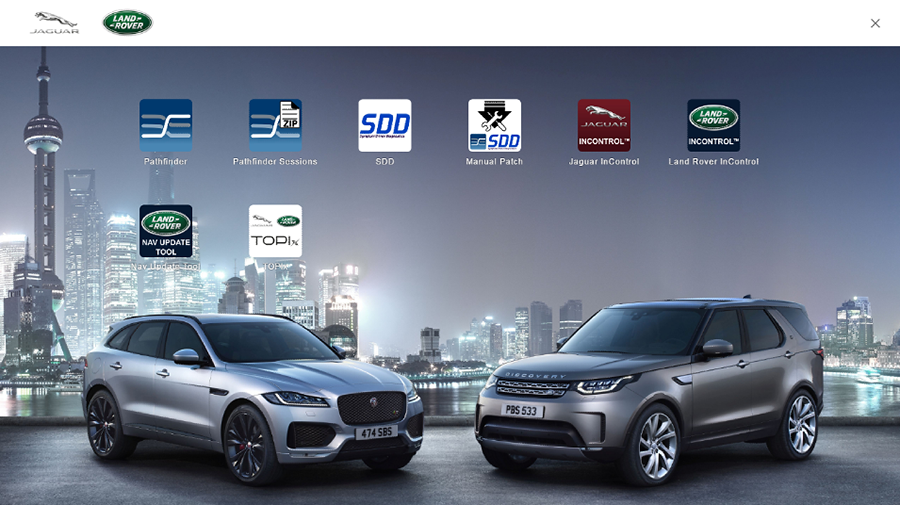 3.BMW ICOM Next A2+B+C software display: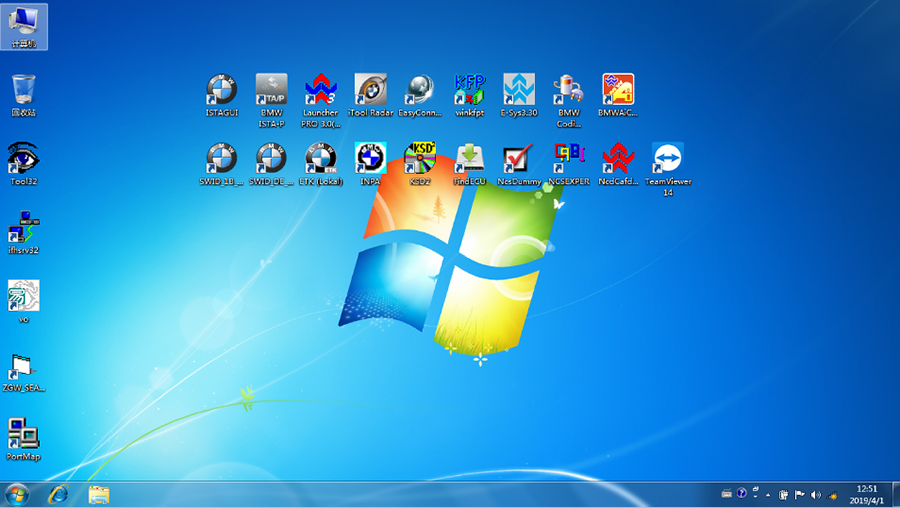 4. TOYOTA TIS Techstream software display: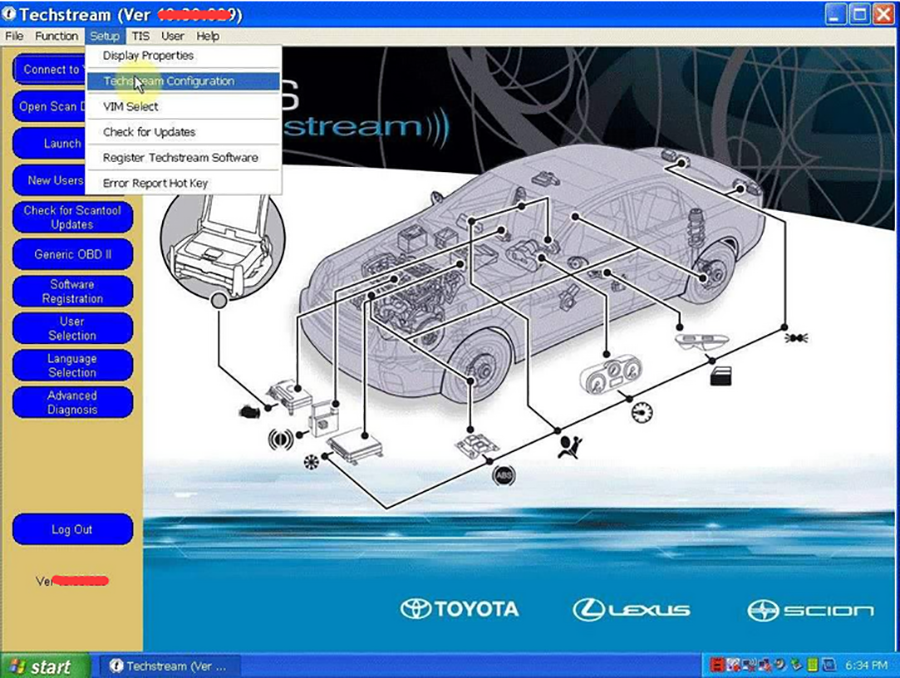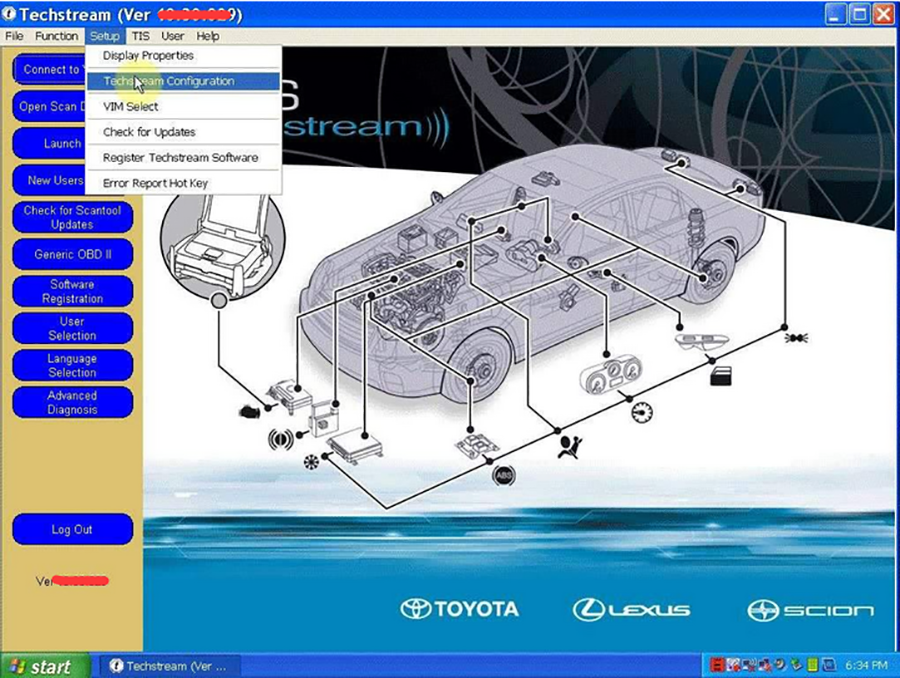 5. Honda HDS HIM V3.102.051 software display: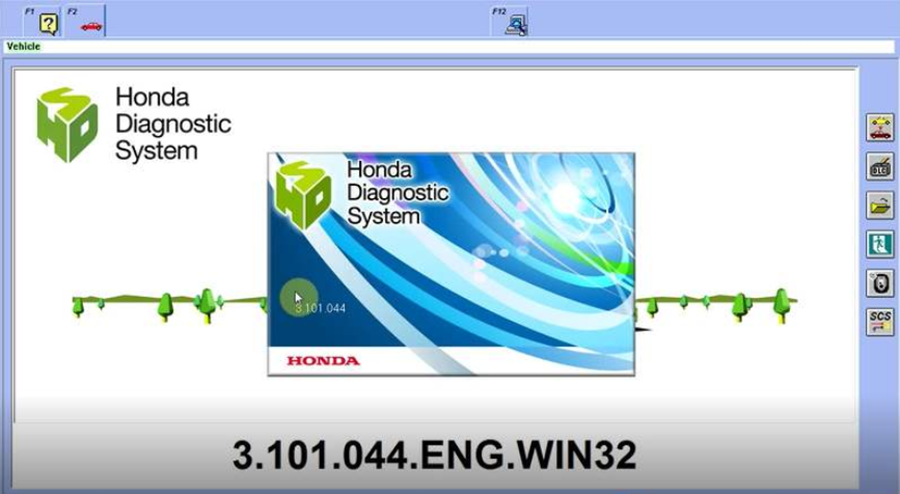 6.VW ODIS V5.1.3 software display: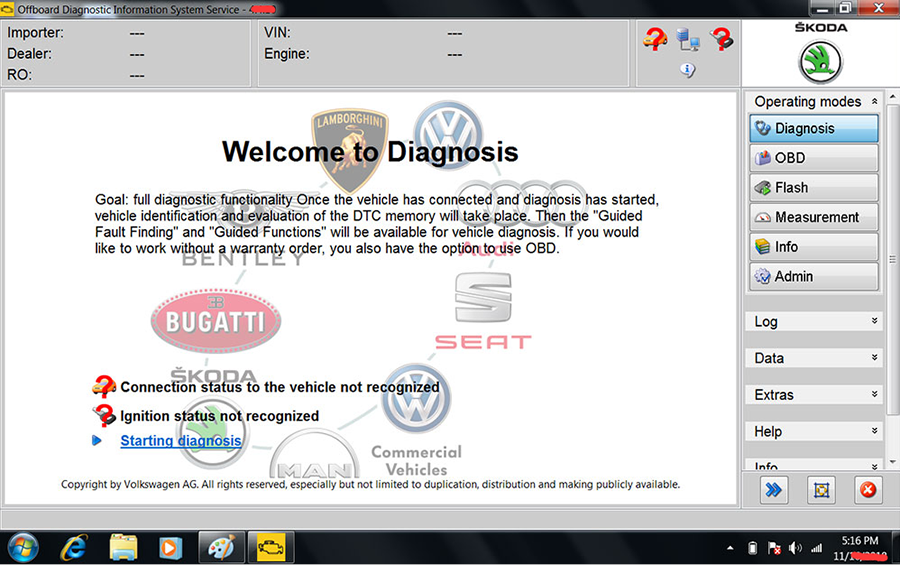 Features:
It adapts to the OE diagnosis software, perfectly replaces the OE diagnosis, and realizes the OE diagnosis functions such as control unit identification, reading and deleting fault information, data flow, guided fault query, action test, programming, matching, code setting, brush hiding, changing vehicle configuration, etc.
Advantage characteristics
1.Multi in one comprehensive diagnosis instrument VCI of the original factory, one machine is multi-purpose and cost-effective;
2.Comprehensive and perfect DoIP support, not only support but also more perfect adaptation;
3.Realize the functions and speeds that J2534 and other comprehensive original diagnosis instruments cannot achieve;
4.Solve the problem that non doip or other diagnostic instruments are unable to program audio gateway and instruments;
5.Solve the problem that non doip or other diagnostic instruments cannot test the new and old models;
6.The industry takes the lead in supporting and adapting 18 BMW series softwares;
7.The industry takes the lead in supporting the programming software of Toyota and Honda;
8.The industry takes the lead in adapting and supporting Mercedes Benz disassembly and assembly tutorials, diagnostic demonstration programs and third-party line query software;
9.It can perfectly replace C6 and many original diagnostic instruments;
10.Realize all functions of ICOM A2, and realize rapid programming of vehicle control unit;
11.Realize the installation and use of win 10 of Audi ODIS series;
12.Realize all functions of VAS6154;
13.At the same time, it supports SDD and Pathfinder, and can modify the vehicle and program the control unit to read the data quickly;
14.Support all functions of tis software of the main factory, and realize the function of upgrading vehicle power system software that 4S stations at home and abroad can't do at will;
15.Support all functions of the factory's HDS software, so as to realize the function that 4S stations at home and abroad cannot upgrade the vehicle power system software at will;
16.Multi protocol is added to ensure comprehensive adaptation ability and programming function;
17.Support model expansion, such as Volvo, Ford Mazda, GM, Porsche, Subaru, etc;
18.Strongly recommended by the original diagnosis and training experts;
19.The actual measurement of doip programming, no gimmick, with data and facts.
Protocol support:
1.SAE-J2534-1
2.SAE-J2534-2
3.ISO-9141 K-Line
4.ISO-14230 K-Line
5.ISO-15765 K-Line/CAN
6.ISO-11898 DWCAN
7.ISO-11898 DWFTCAN
8.SAE-J1850 VPW(GM Class2)
9.SAE-J1850 PWM(FORD SCP)
10.SAE-J2411 Single Wire CAN(GMLAN)
11.SAE-J2610 SCI(Chrysler)
12.SAE-J2740 GM ALDL
13.SAE-J2809 (HONDA DIAG-H)
14.SAE-J1939 CAN
15.SAE-J1708 On RS 485
16.VAG TP16 CAN
17.VAG TP20 CAN(SAE J2819)
18.VAG KW81(SAE J2818)
19.BMW DS2
20.FORD UBP
21.DOIP
Product comparison table :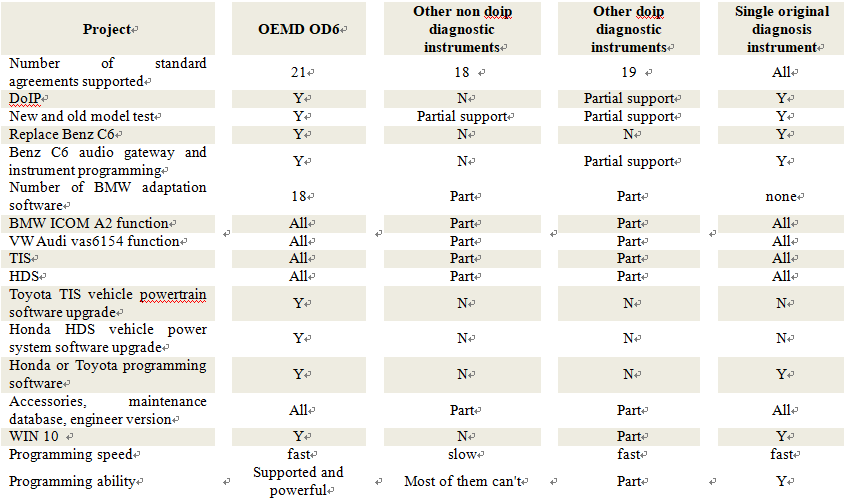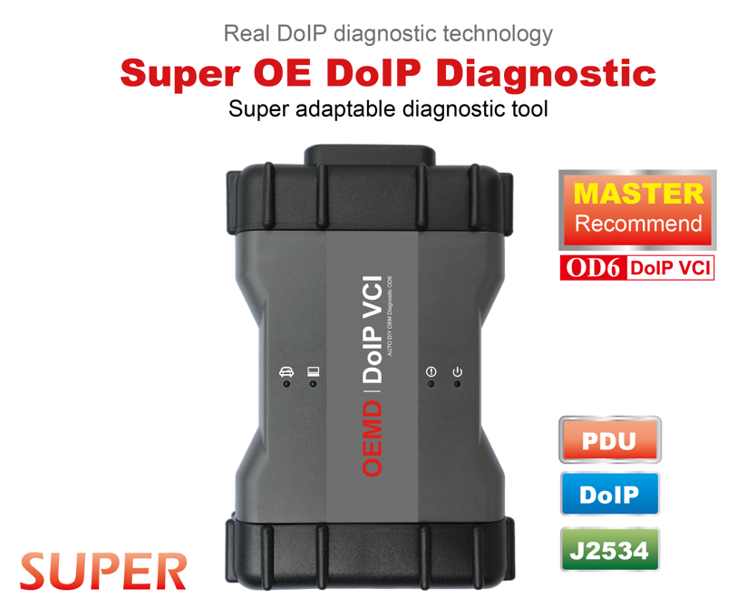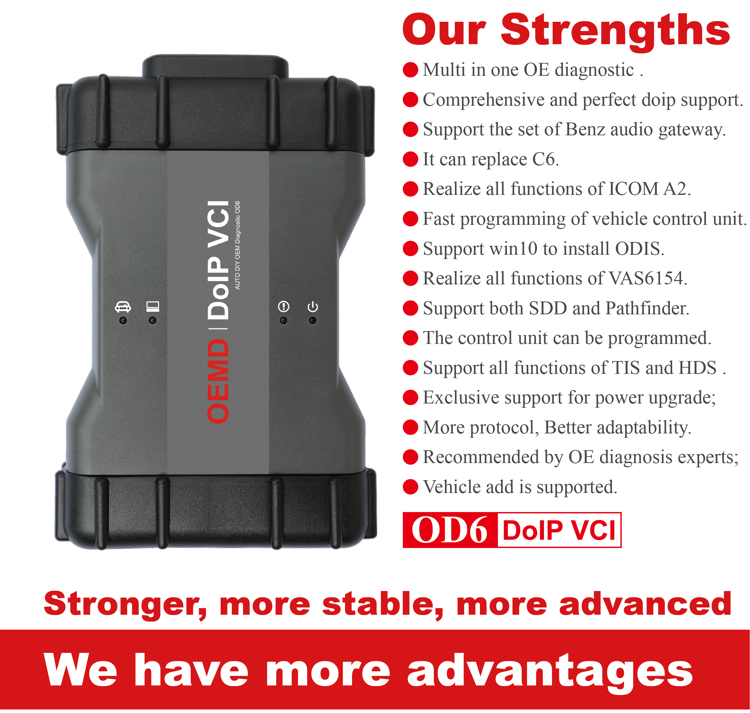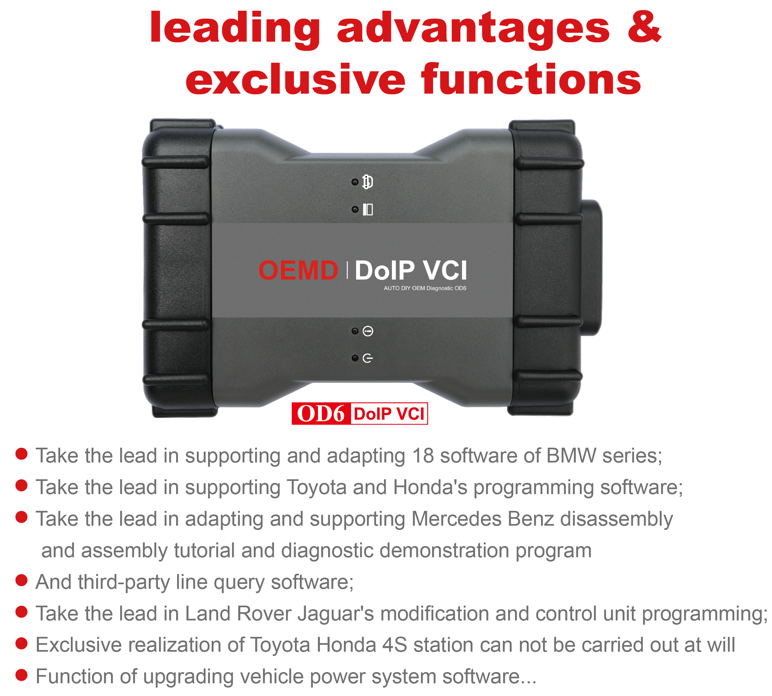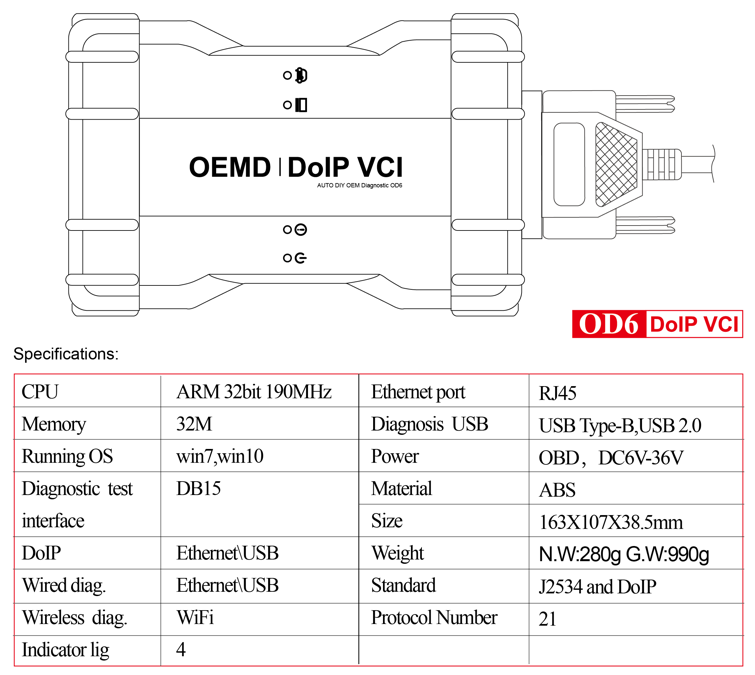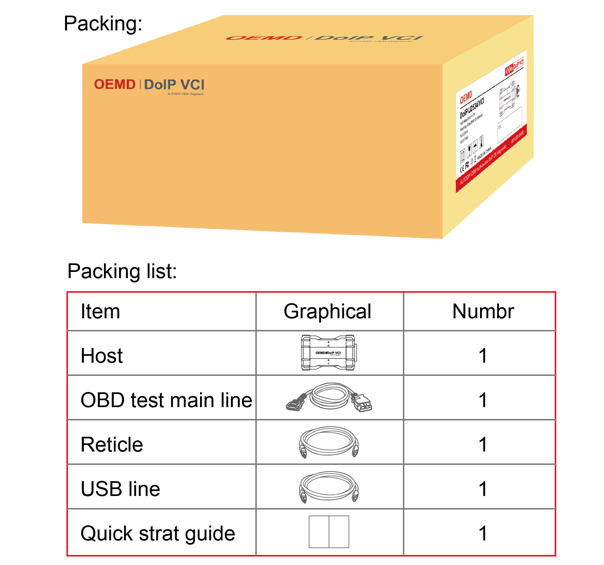 Please feel free to contact us ,If you have any question:
Email:
Sales@obdii.shop
Whatsapp: +8613428908617

Shipping Terms:
a) Items will be sent to all the countries over the world. This package will be sent by DHL, Post, Fedex, EMS or UPS .
b) Items will be checked carefully before sent out.
c) We will use air bubbles to wrap the items carefully.

Shipping Time:
a) Ships within 48 hours on working days after received the payment.
b) The shipping time is about 5-7 days via DHL, UPS, 5-10 days Via Fedex, 7-10 days via EMS, 7-30 days via Post to Worldwide
Note: We hope it arrive on time but since this is an international delivery, shipping time will be highly depended on the courier company and local customs/duties. Thank you for your understanding.
Return Policies:
Returns will be allowed only with prior authorization, and must be made within 30 days after package delivery.
Item conditions that allow returns Brand new Item, returns must include all accessories, Items must include original packaging
Other cases are as follows:
(1) When the item is defective, the item was sent in error, damaged in transit, or otherwise defective,It can not work once you receive it. In this case we allow returns. We bear the shipping cost.
(2) When you buy the wrong item, the item doesn't fit, or you don't want the item, the item you return need to be brand new. you need bear shipping costs.

Contact Us:
Our Email sales@obdii.shop 24 hours 7 days
And if nobody answer you online in time sometimes,do not worry.leave us a message or write down your desires,we will contact you as soon as possible.
Attention: PLZ leave your telephone number and address in detail when you take order in our website, it is very important to ship your order. (Customers from Brazil PLZ leave your Cutsom ID also, thanks!)