Product Description
V2022.10 High Quality GM MDI GM Scan tool Plus Lenovo X220 I5 4G Laptop
Highlights of MDI:
1.Multi-Languages available
:English, French, German,Italian.etc. Total 30 languages to choose
2.Can do cars from 1990-2022 Year
3.GM MDI software will be preinstalled in the Lenovo X220 Laptop ,you can use it directly after you receive it
4.Support 2010-2022 year new cars
5.Support WIFI(optional)
Software version:
V2022.10
GM MDI Manager version:
V8.3.103.39
Update time:
GM Global V2022.10
Fully tested and works perfectly
High speed and low-speed GMLAN
Supported Protocol:
UART, Class 2, KWP2000,GMLAN (CAN)For all GM CHEVROLET BUICK CADILLAC GMC HUMMER PONTIAC SAAB Vauxhall/Opel 16 pin vehicles from1996 to 2023
Multi-language:
German, Spanish, French, Italian, Dutch, Portuguese, Vietnamese, Russian, Thai, Japanese, Korean, English
ChineseTech2win:
English only
GM MDI:
This newest release GM factory scan tool begins it's coverage in model year 2010. MDI when combined with the Global Diagnostic System 2 (GDS2) software application allows servicing of GM's new Global Architecure Platform (Global A) vehicles. Model coverage currently includes 2010-2013 Buick LaCrosse, 2010-2013 Cadillac SRX, 2010-2013 Chevrolet Camaro, 2010-2013 Equinox, 2011-2013 Chevrolet Volt, 2011-2013 Chevrolet Cruze, 2010-2013 GMC Terrain and 2011 Buick Regal. By model year 2014 virtually all GM vehicles are serviced by using the MDI/GDS application. For all other 2010-2013 GM vehicles you will need either a GM Tech-2 or the optional 'Tech-2 Emulator' program to achieve OEM level functionality. The 'Tech-2 Emulator' uses the MDI interface device as the communications interface between pc and vehicle.
GM MDI is the Multi Diagnostics Interface
1.works as the high-quality Vauxhall / Opel dealer diagnostic interface
can be used with Global TIS, GDS 2, Tech2Win software
2.provides full dealer level diagnostics and programming
3.supports all Vauxhall /Opel 16 pin vehicles from 1996 to 2021
4.perfoms quickly and used easily to make customers happy and win new business by offering the exact same functions as the main dealers,
including:
* Automatic vehicle recognition
* DTC reading and removal
* Complete list of live data streaming for all main ECU
* Recordable / playback of live data
* New software flash for existing ECU to fix drivability issues
* Programming and installation of new ECU (PCM, ABS, Instrument cluster, air bag, fuel pumps etc.,)
* Programming new keys
* Setting / removing speed limiters
* J2534 pass thru offering ECU re-flash and diagnostics for other vehicle manufacturers, when subscribed to their specified software
* More dealer specific functions
Description:
General Motors Global Electrical Architecture (Global A) and Global Diagnostic Hardware &Software
Global Diagnostic System DGS& Mutiple diagnostic Interface MDI
MDI and GDS Background
MDI is an interface between the vehicle DLC and a PC (by wired USB, wired Ethernet, wireless Ethernet ) and TIS2web.
Required for diagnostics on new SGM Global A Electrical Architecture Vehicles
Used with GM Global Diagnostics System (GDS), SPS and MDI Manager Software
Allows for GDS diagnostic
Language: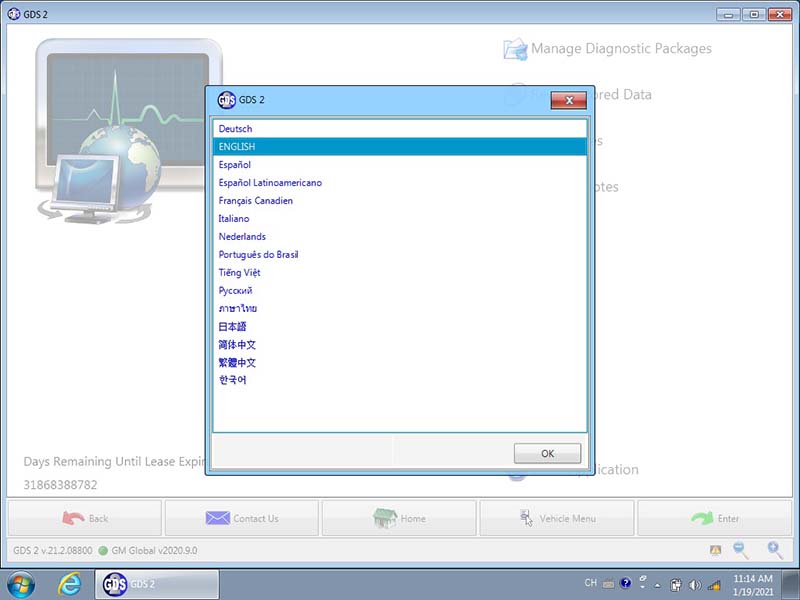 GM Multiple Diagnostic Interface (MDI)
All current and most legacy vehicle protocols: UART, KW2000, CLASS2, GM LAN, etc.
Needed for Global A architechture vehicles
Supports Service Programming System (SPS)
Supports PC-Based diagnostics with rollout of the Global Diagnositc System (GDS) application
Includes Flight Recorder Mode
New Diagnostic Application Software required for Global A Vehicles
Global Diagnostic System (GDS)
PC-based software diagnsotics
DTCs, Diagnostics, Data Display & Visualization, Device Controls, Special Tests, Flight Recorder management, etc.
GDS is software which runs on a specific PC. Updates received via TIS2Web.
Multiple display options. More space for diagnsotics. Session management for multiple us.

What protocols does the MDI support?
For immediate use — At present, vehicles have two buses on the 16 pin connector
(high speed and low speed GMLAN). The GM MDI communicates using all of the existing GM protocols, the same as the Tech 2:
- UART
- Class 2
- KWP2000
- GMLAN (CAN)

When you want to test After 2010 year GM car, you can use the GDS2 software to test it,run fast and stable: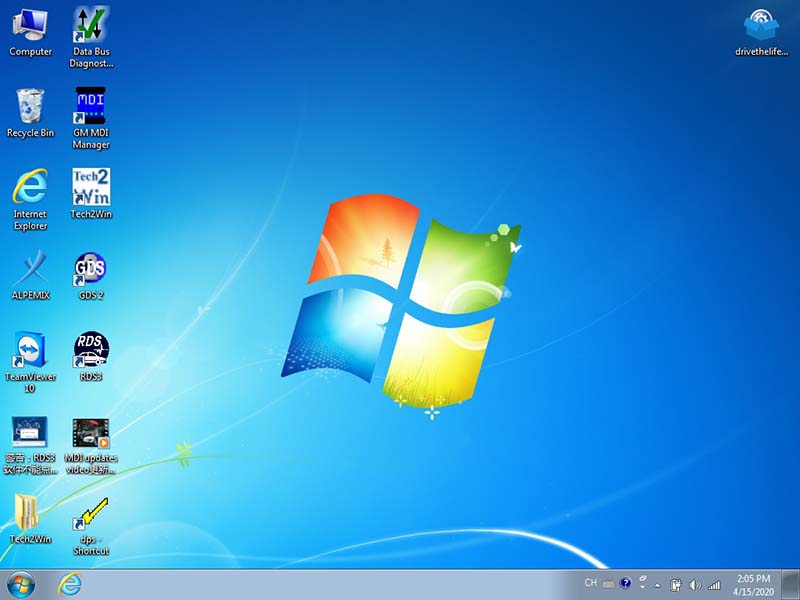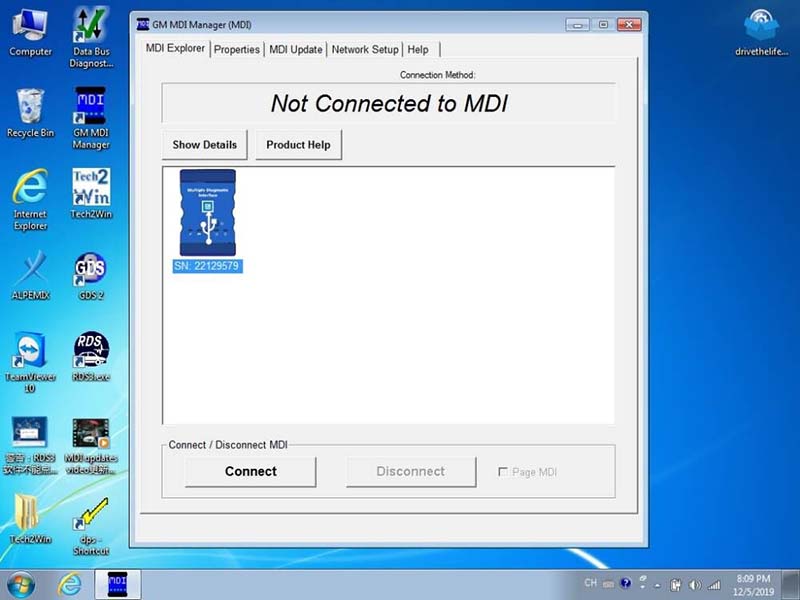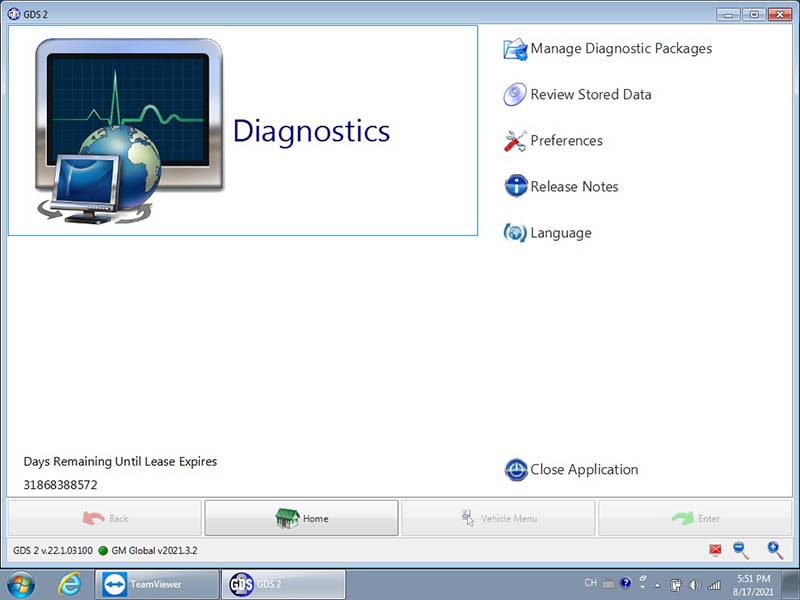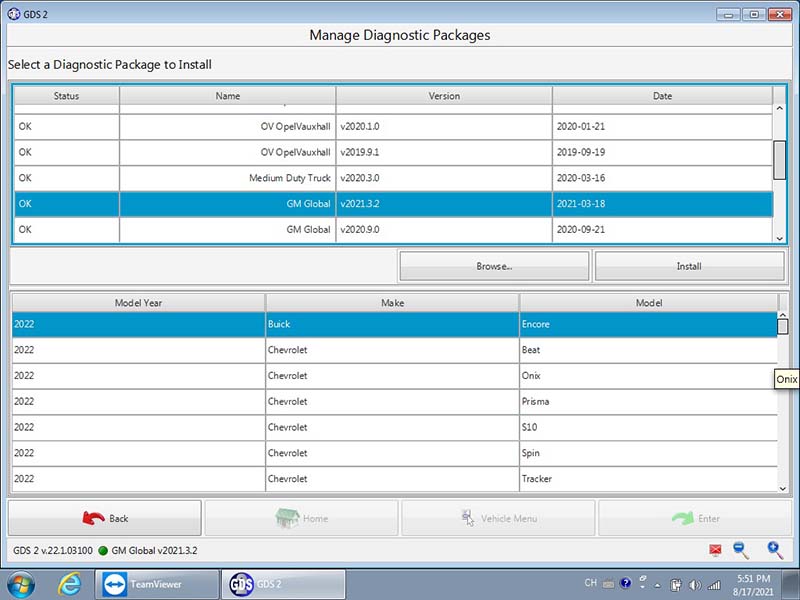 When you want to test before 2010 year GM car, you can use the tech2win software to test it,run fast and stable: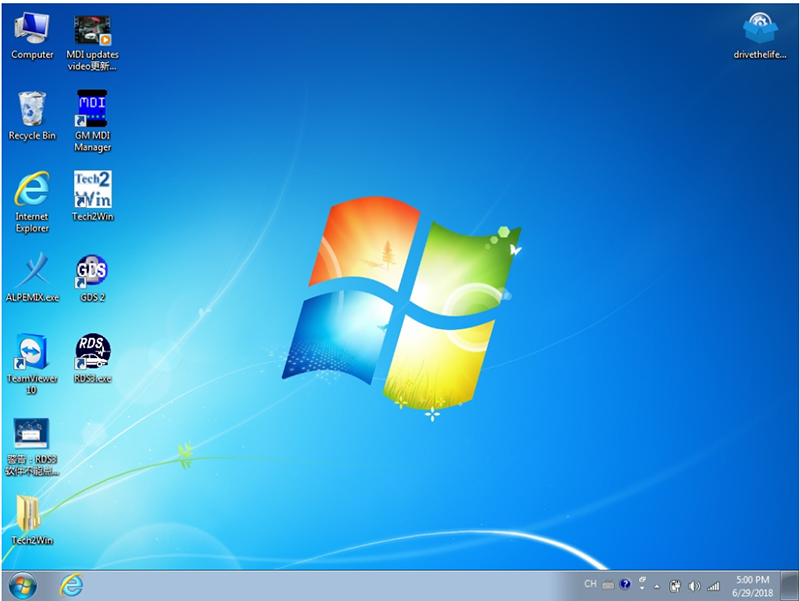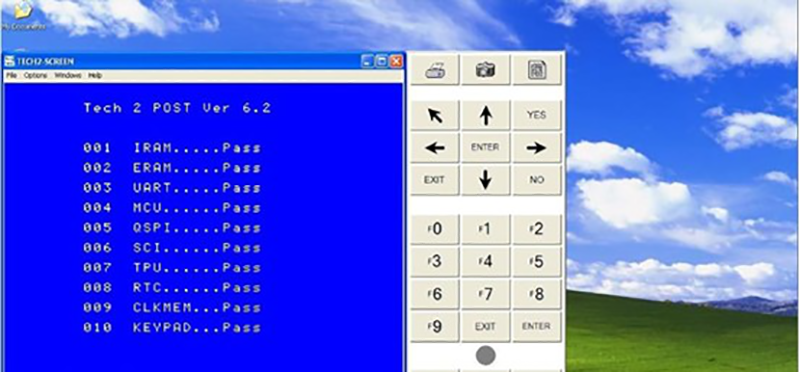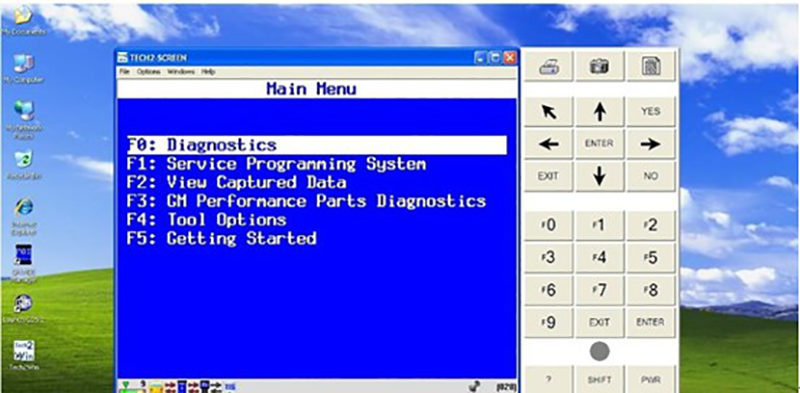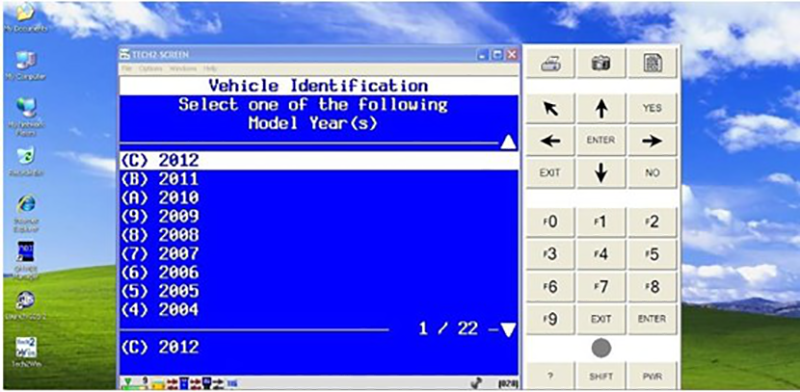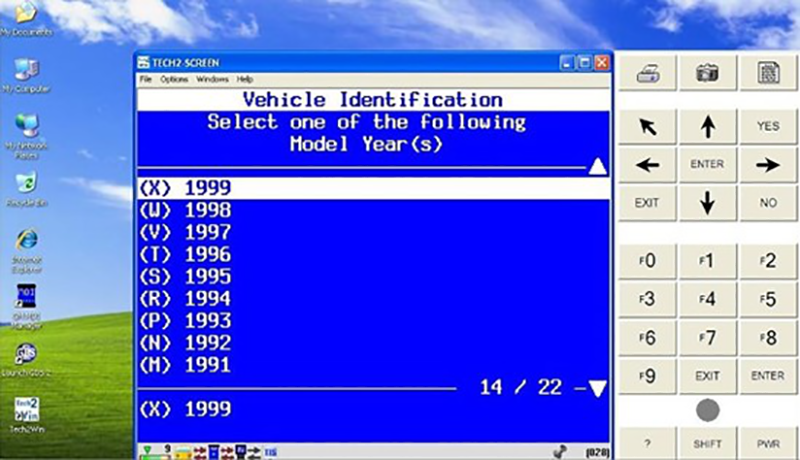 New Second Hand Lenovo X220 Laptop I5 CPU 4GB Memory WIFI
specification:
Brand: Lenovo
Condition: Used
Type: Laptop/Notebook
Screen Size: 12.5
Processor Type: Intel (R) Core(TM) I5-2520M CPU
Processor Speed: 2.50 GHz
Processor Configuration: Dual Core
Memory: 4GB
Compared with other laptop, this one is better quality and run faster.

MDI Scan Tool Package List:
1pc x MDI Main unit
1pc x OBD2 Cable
1pc x USB Cable
1pc x AC Adapter
1pc x Lenovo X220 Laptop (Second)

PCB Board Display: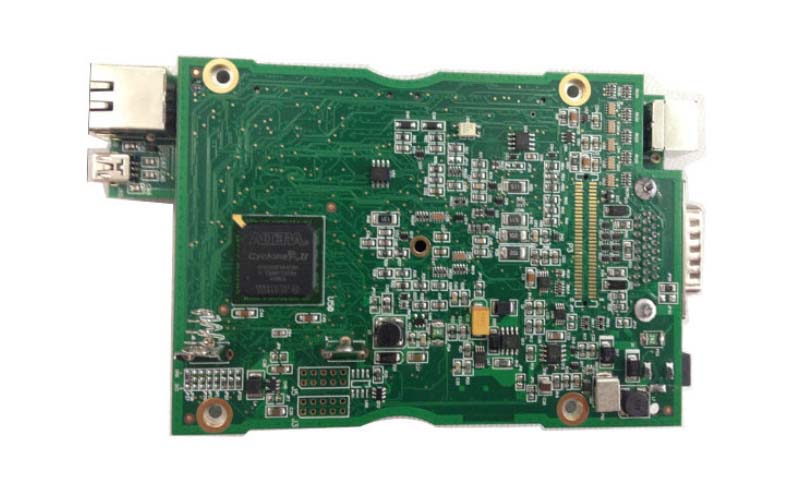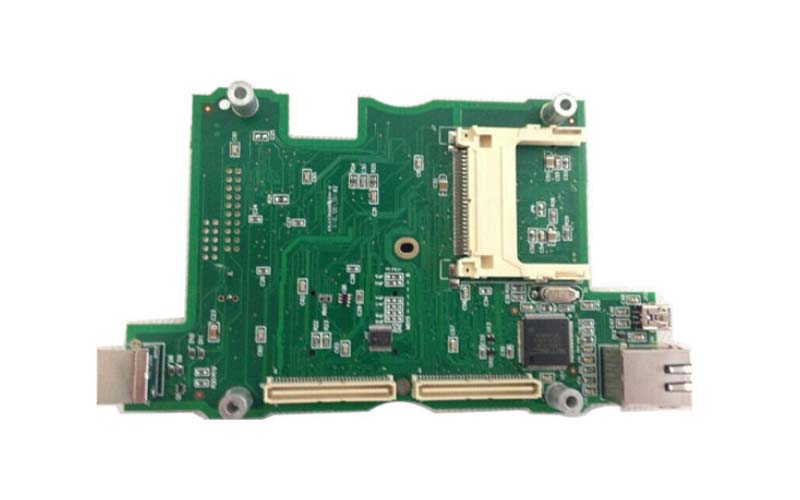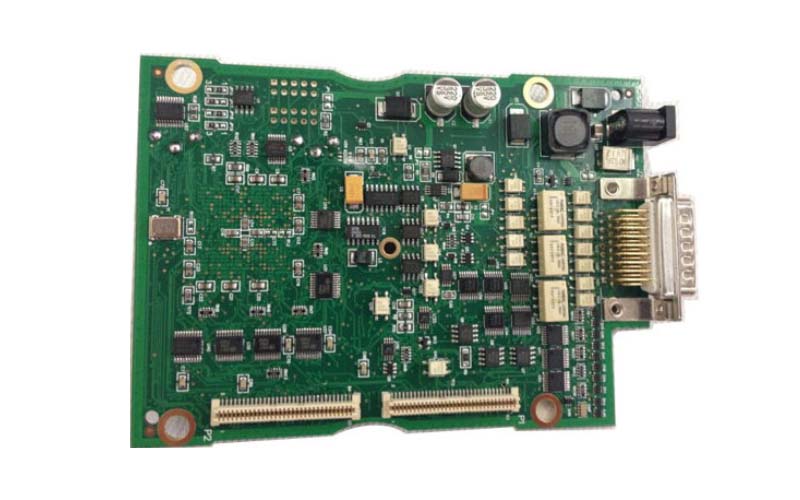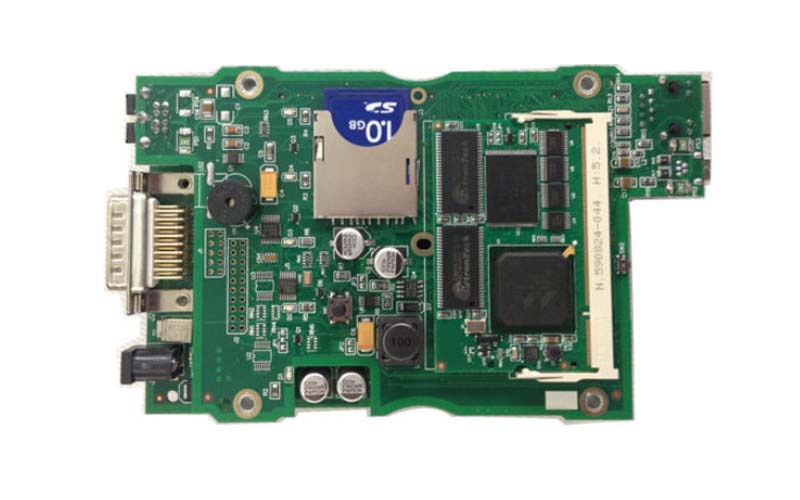 Please feel free to contact us ,If you have any question:
Email:
Sales@obdii.shop
Whatsapp: +8613428908617

Shipping Terms:
a) Items will be sent to all the countries over the world. This package will be sent by DHL, Post, Fedex, EMS or UPS .
b) Items will be checked carefully before sent out.
c) We will use air bubbles to wrap the items carefully.

Shipping Time:
a) Ships within 48 hours on working days after received the payment.
b) The shipping time is about 5-7 days via DHL, UPS, 5-10 days Via Fedex, 7-10 days via EMS, 7-30 days via Post to Worldwide
Note: We hope it arrive on time but since this is an international delivery, shipping time will be highly depended on the courier company and local customs/duties. Thank you for your understanding.
Return Policies:
Returns will be allowed only with prior authorization, and must be made within 30 days after package delivery.
Item conditions that allow returns Brand new Item, returns must include all accessories, Items must include original packaging
Other cases are as follows:
(1) When the item is defective, the item was sent in error, damaged in transit, or otherwise defective,It can not work once you receive it. In this case we allow returns. We bear the shipping cost.
(2) When you buy the wrong item, the item doesn't fit, or you don't want the item, the item you return need to be brand new. you need bear shipping costs.

Contact Us:
Our Email sales@obdii.shop 24 hours 7 days
And if nobody answer you online in time sometimes,do not worry.leave us a message or write down your desires,we will contact you as soon as possible.
Attention: PLZ leave your telephone number and address in detail when you take order in our website, it is very important to ship your order. (Customers from Brazil PLZ leave your Cutsom ID also, thanks!)