Product Description

FC200-User-Manual.docx

FC200-Support-ECU-List.pdf
CGDI FC200 ECU Programmer V10.6.0 ISN OBD Reader Update Version of AT-200 Supports Calculating Checksum

What is CG FC200?
FC200 ECU programmer is designed for ECU/ EGS clones. Supports data processing, ISN read and write, disassembly matching, VIN modification, and DTC shielding, etc.


Product Description
FC200 supports 4200 ECUs/EGS, covers 80% of models in the market. No open shell, no punch, keep the original parts.
Data loss prevention, automatic verification, 100% accurate analysis of BMW ISN code, supports VIN code modification, and data cloning of various models
Exclusive support for DTC shielding and function shutdown, exquisite design, adapt to various operating environments, FC200 is your trusted auto repair assistant
2022 CGDI FC200 ECU Programmer & ISN OBD Reader


CG FC200 Highlights:
1. Supports 4200 ECUs/EGS, covers 80% of models in the market.
2. Read BMW ISN Code by OBD, perfectly replaces CG AT200
3. Original from CGDI and free Update Online for 1 year, subscription is $125/ year
4. Multi-Language: English, French, Spanish, Polish, Traditional Chinese, and Simplified Chinese
5. Bosch search: Free to find out the ECU type
6. 3 Operation modes: With CAN-bus, No disassembly (platform mode), and Boot mode
7. Full Version with All License Activated, No extra charge。 Software version: V1.0.4.0
8. Supports key programming with CGDI BMW, VVDI 2 Full, Mini ACDP, AUTEL IM508, IM608 Pro, etc.
9. Supports connection by Bench, Boot, OBD
10. Calculates checksum online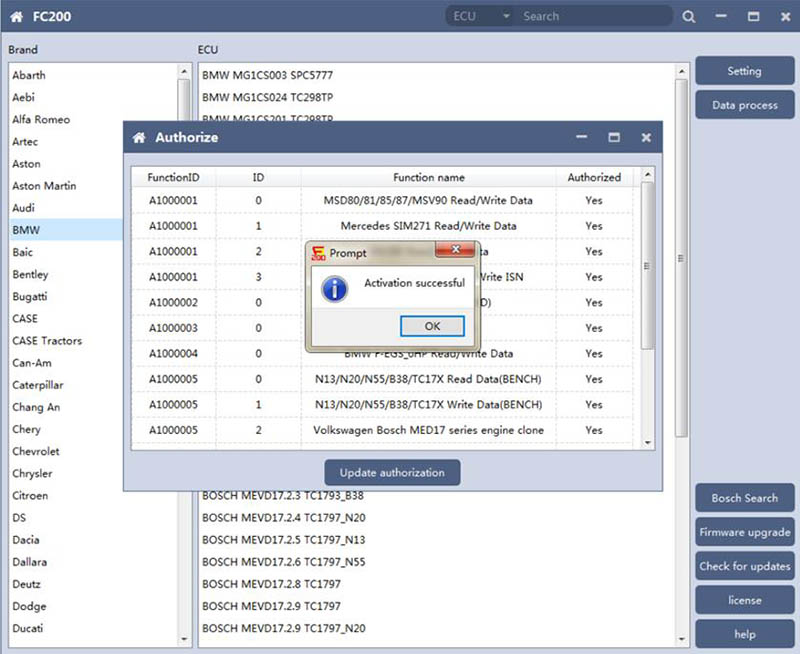 CG FC200 Software V1.0.6.0:
(2022.04.25)
Add Bosch Engine Model:
EDC17C19
EDC17C73
EDC17C10
ME17.5.6
ME17.5.20
ME17.5.24
ME17.9.5
ME17.9.71
MEVD17.4.4
MG1CS042AA
EDC17C10
EDC17U01


Newly Add Engine Computer Edit Vin Function:
EDC17C63 EDC17C76 EDC17C79 EDC17CP52
MEG17.9.12 MED17.8.10 MED17.8.32 MED17 (China) MED17.9.8 ME17.8.8 ME17.9.23 ME17.9.64 MEG17.9.8


Note:
The equipment produced before 2021.09.10 will be automatically activated, and the service time will be valid until 2022.09.10. For equipment produced after this time, after the software is updated, a pop-up window will prompt to activate. Only after activation, some functions related to the server can be used normally. The validity period starts from the day of activation, and the validity period is one year.

CG FC200 ECU Programmer Functions
1. Original Parts Protection
FC200 supports OBD and platform mode for more than 98% ECU and EGS, no need to open shell, no punch, protect original parts of the vehicle. FC200 not only supports BMW ECU but also supports over 3000 ECUs like KTAG + Kess, Kessy, Dimsport, etc.

2.Smart Identification
The "identification" function can help you diagnose whether the ECU module is communicating or not, and check if the wiring is correct or not.

3. Module Clone
Supports ECU/EGS reading& writing and modules clone no need synchronization matching and online programming

4. Read & Write ISN
Supports all BMW series (including Mini) ECU ISN code acquisition, convenient for all keys lost matching and anti-theft fault maintenance. Quickly solve the problem for data collection of BMW all key lost.

5.Write VIN
Solve the problem for double VIN or VIN mismatch of vehicles

6. Data Processing
Supports data analysis and modification for the 4th and 5th generations of Audi/Seat/Skoda/Volkswagen ECUs
Turn off anti-theft system for Bosch MED/EDC17 series ECU
TPROT off function of Bosch VAG MEDC17 series, BMW/Mini MEVD17/EDC17 series, Hyundai/Kia EDC17/MED(G)17 series.

Packing List
1set X CGDI FC200 ECU Programmer

For detailed instructions and operation methods, please see the attachment: FC200 User Manual
FC200 Support ECU List 

Software Features
1.Interactive interface
The level is clear, the function is clear, and the "brand-model-ECU" structure is used to help users save time and accurately find the operating directory.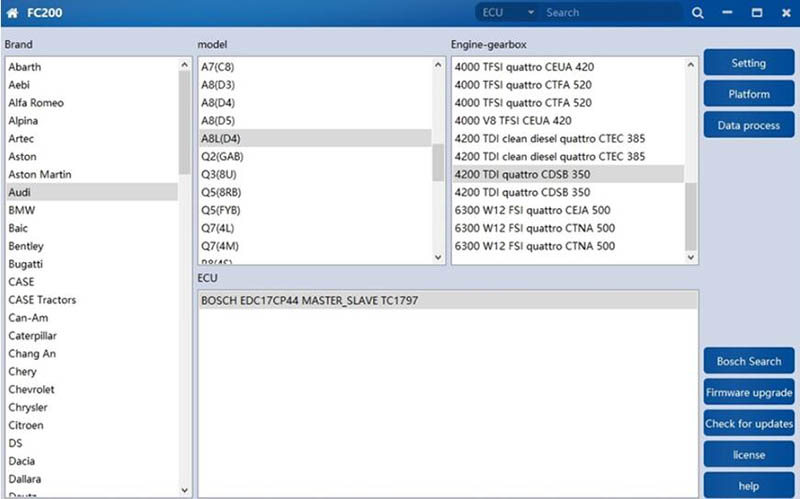 2.Built-in model search
Support ECU model and Bosch number search, avoid the trouble of level selection, and enter the function interface as quickly as possible.

ECU search: Take the BMW MSV90 engine computer as an example. First select "BMW", select "ECU" as the search condition, enter "MSV90", click the search button, and the ECU type will appear.

Bosch number search: Take the Volkswagen engine computer as an example. First select "Volkswagen", select "Bosch Number" as the search condition, and enter "0261S10525". Please note that the Bosch number is a ten-digit number and the letters are capitalized. Click the search button, and the ECU type will appear.

3.Intuitive wiring diagram
Highly paid professional designers are hired to produce, 1:1 simulation, bright colors, to avoid user wiring errors.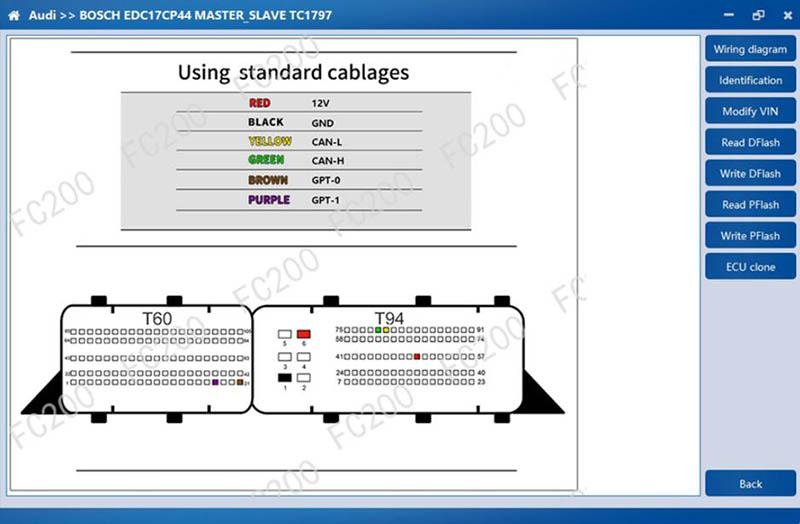 FC200 Model Support:
Support 4200 kinds of ECUs, involving 80% of the models on the market.
European Cars: Abbas, Alfa Romeo, Aebi, Artec, Aston, Aston Martin, Audi, Bentley, BMW, Bugatti, Citroen, Dacia, CASE, CASE Tractors, Dallara, Deutz, DS, Ducati, Fendt, Ferrari, Fiat, Jaguar, KTM, Lada, Lamborghini, Lancia, Land Rover, MAN, Maserati, McLaren, Mercedes-Benz, MG, Mini, Opel, Peugeot, Piaggio, Porsche, Renault, Royal Enfield, Saab, SEAT, Skoda, Smart, Steyr, UAZ, Vauxhall, Volkswagen (VW), Volvo, Volvo Penta.
American Cars: Can-Am, Caterpillar, Chevrolet, Chrysler, Dodge, Ford, Ford Trucks, Freightliner, GMC, Indian, Internation, Jeep, Lincoln, New Holland, Polaris, Hidu.
Asian Cars: Force, Genesis Motors, Honda, Hyundai, Infiniti, Isuzu, Kassan, Kia, Kubota, Mahindra, Mitsubishi Fuso, Nissan, Subaru, Suzuki, Toyota.
Chinese Cars: Changan, Chery, Foday, Geely, Great Wall, Iveco, Jianghuai, Jiangling, Lifan, Ferguson, Valtra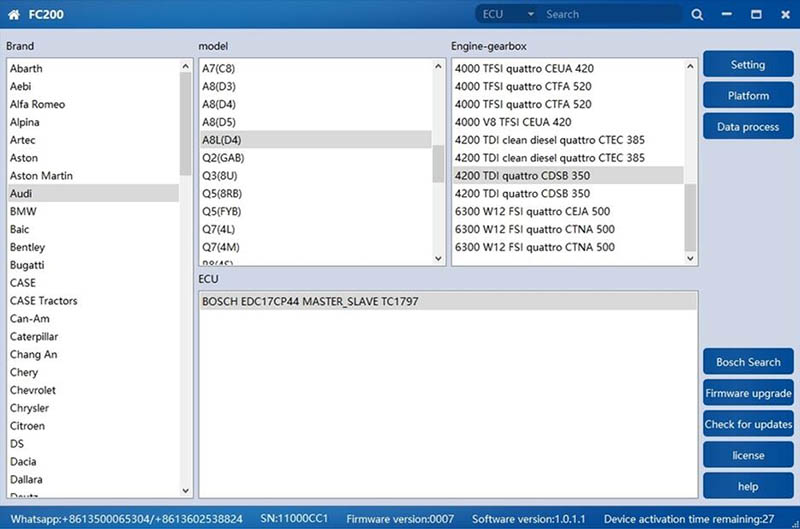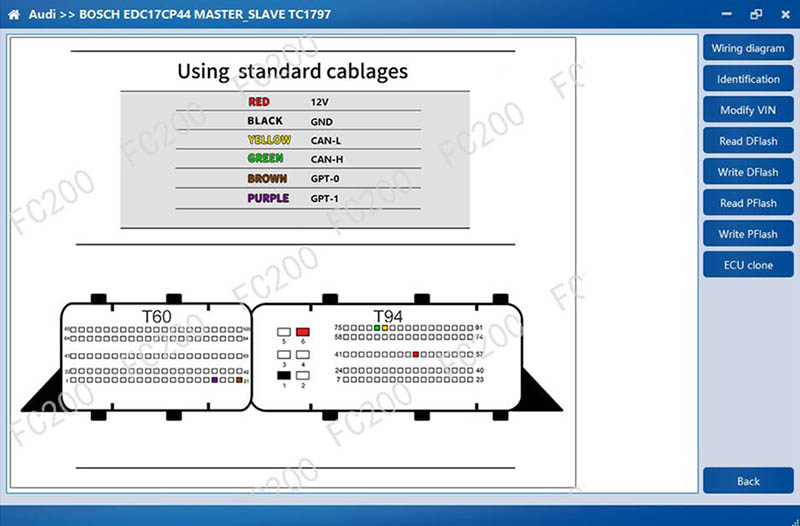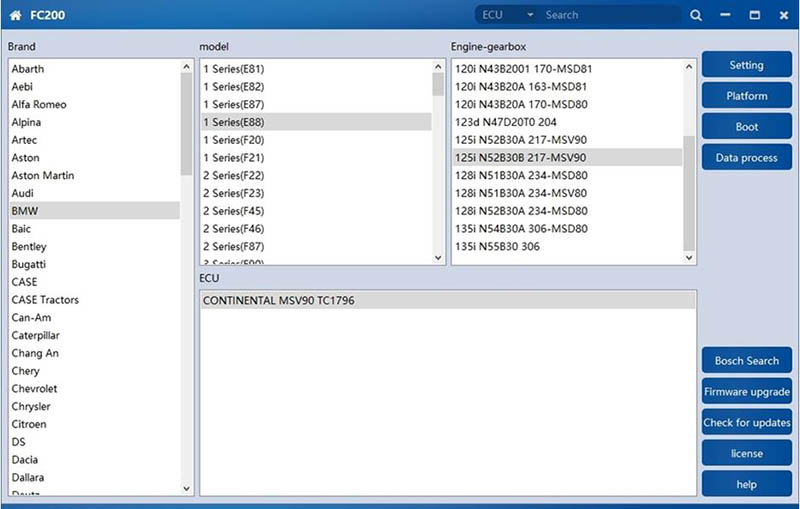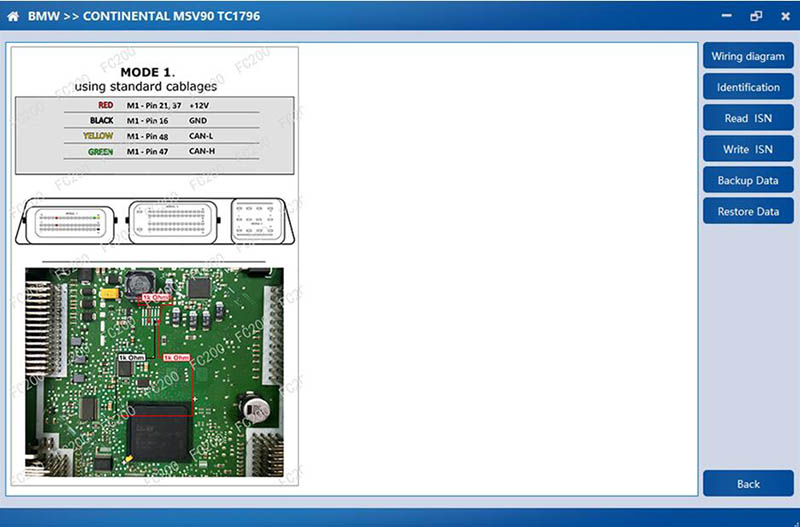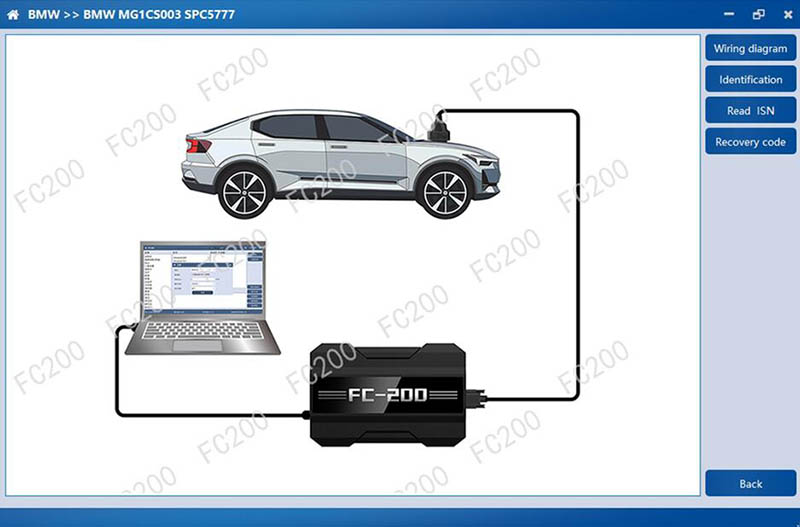 FC200 ECU Programmer Connection Diagram:

For Volkswagen ME17.5.22-TC1724: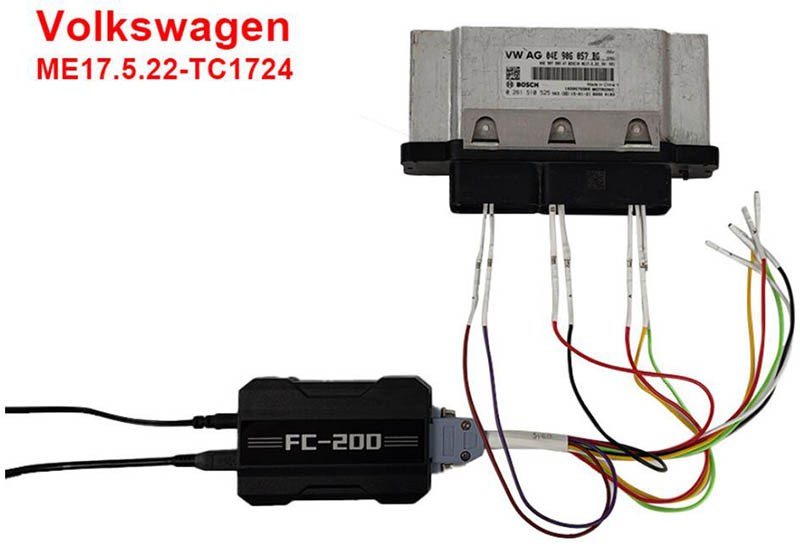 For BMW N20 MEVD17.2.9-TC1797: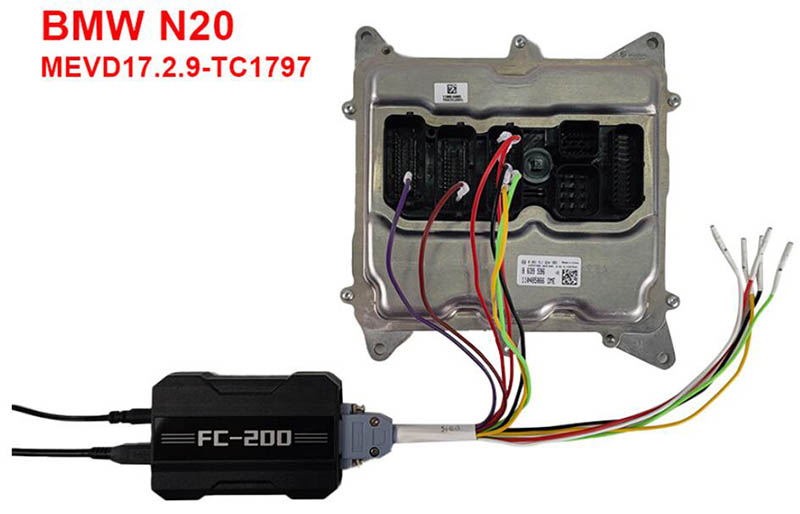 BMW MSV90 TC1796: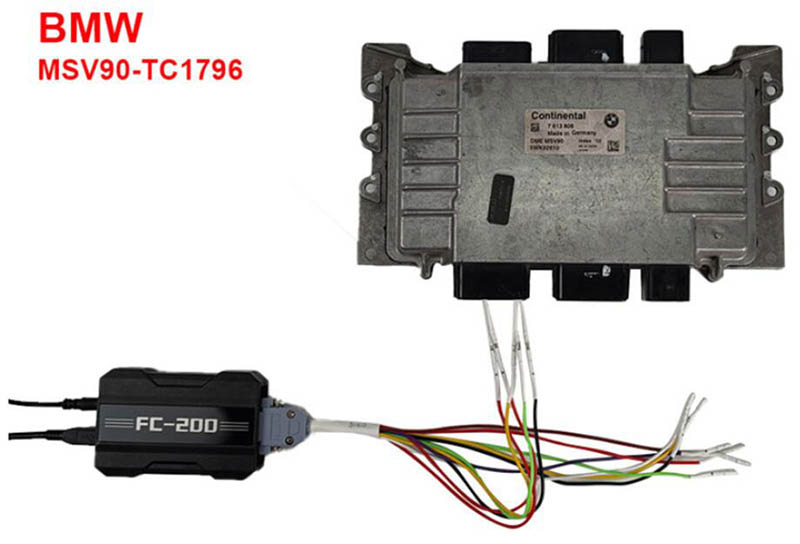 BMW EGS 6HP-TC1766: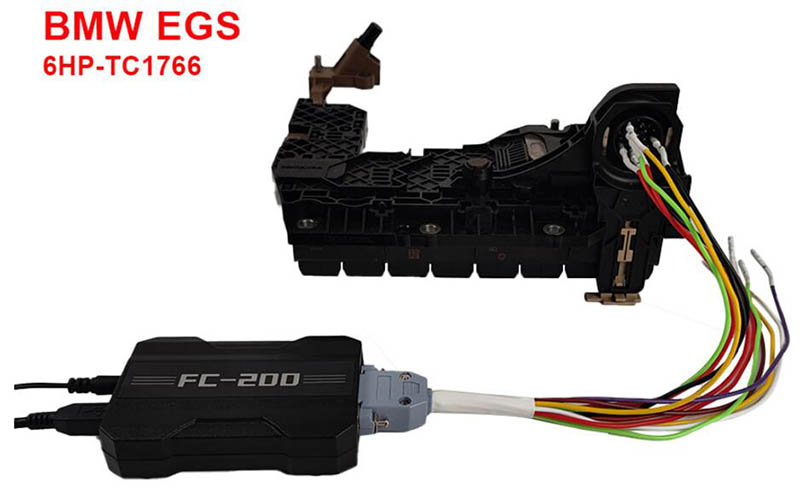 BMW B58 MG1CS003-SPC5777:
BMW B38 MEVD17.23.-TC1793: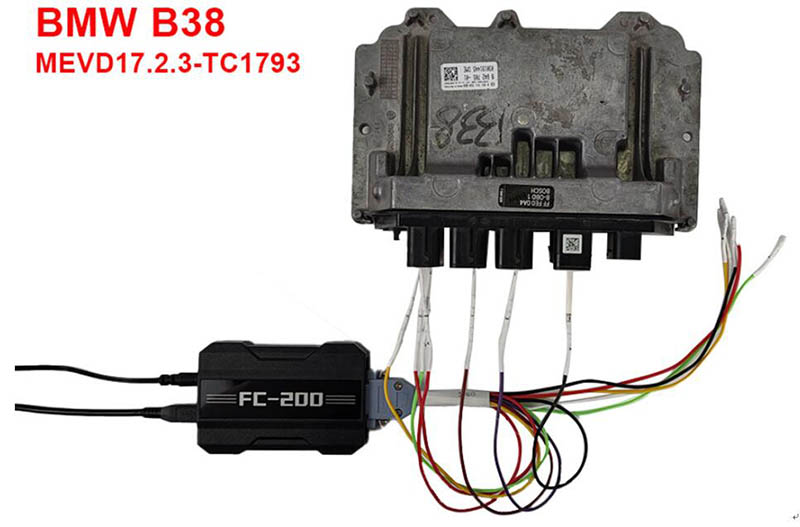 Mecedes Benz MED17.7.5-TC1793: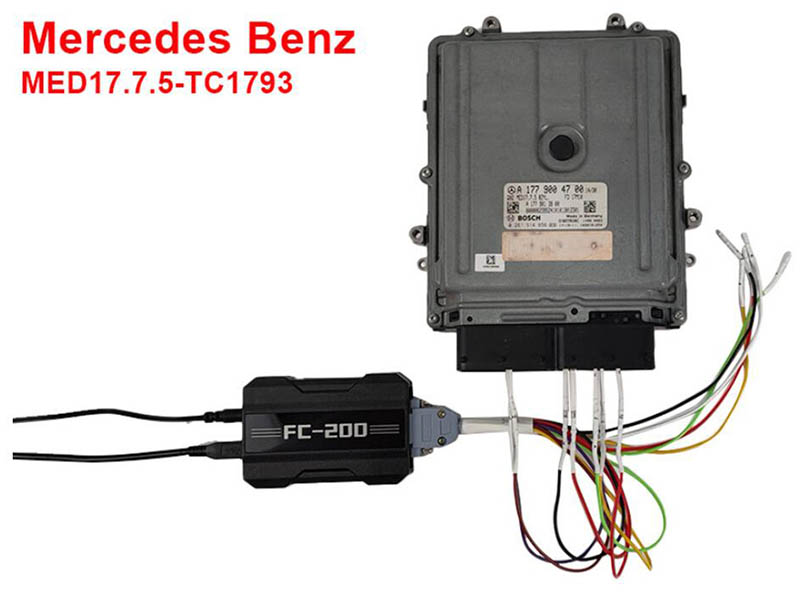 Audi EGS DL382-TC1784: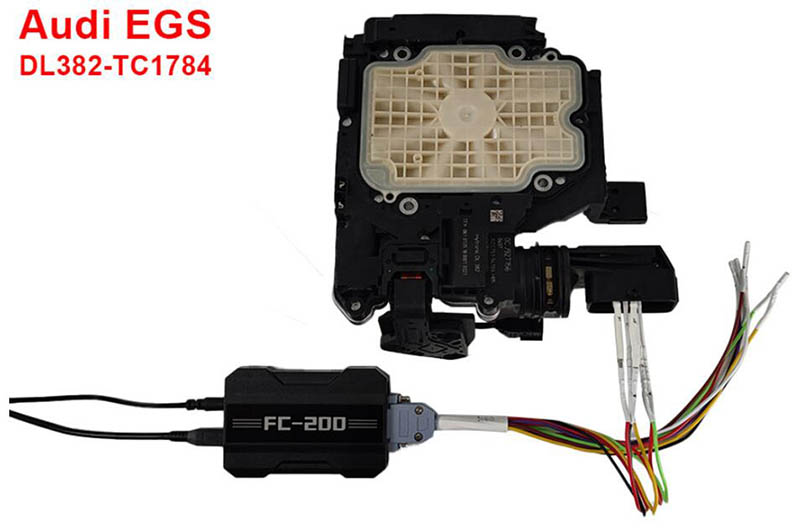 Please feel free to contact us ,If you have any question:
Email:
Sales@obdii.shop
Whatsapp: +8613428908617

Shipping Terms:
a) Items will be sent to all the countries over the world. This package will be sent by DHL, Post, Fedex, EMS or UPS .
b) Items will be checked carefully before sent out.
c) We will use air bubbles to wrap the items carefully.

Shipping Time:
a) Ships within 48 hours on working days after received the payment.
b) The shipping time is about 5-7 days via DHL, UPS, 5-10 days Via Fedex, 7-10 days via EMS, 7-30 days via Post to Worldwide
Note: We hope it arrive on time but since this is an international delivery, shipping time will be highly depended on the courier company and local customs/duties. Thank you for your understanding.
Return Policies:
Returns will be allowed only with prior authorization, and must be made within 30 days after package delivery.
Item conditions that allow returns Brand new Item, returns must include all accessories, Items must include original packaging
Other cases are as follows:
(1) When the item is defective, the item was sent in error, damaged in transit, or otherwise defective,It can not work once you receive it. In this case we allow returns. We bear the shipping cost.
(2) When you buy the wrong item, the item doesn't fit, or you don't want the item, the item you return need to be brand new. you need bear shipping costs.

Contact Us:
Our Email sales@obdii.shop 24 hours 7 days
And if nobody answer you online in time sometimes,do not worry.leave us a message or write down your desires,we will contact you as soon as possible.
Attention: PLZ leave your telephone number and address in detail when you take order in our website, it is very important to ship your order. (Customers from Brazil PLZ leave your Cutsom ID also, thanks!)