OBDSTAR P50 SRS Reset Equipment Airbag Reset Tool Covers 38 Brands and Over 3000 ECU Part No.
OBDSTAR P50 COVERAGE

.xlsx
What is OBDSTAR P50?
OBDSTAR P50 is the new generation of intelligent airbag reset equipment. With powerful functions and wide coverage, it covers 38 brands and over 3000 ECU part No., some MCU.
OBDSTAR P50 is based on RK3128 quad-core processor, extremely fast and smooth; equipped with 5-inch capacitive touch sensitive screen.
If you have obdstar x300 dp plus or odomaster, you can directly buy OBDSTAR Airbag Reset Kit
CN245
to get the same SRS coverage as P50.
Supports English language.
Distributor code:
0086A002
One year update for free, no need tokens.
OBDSTAR P50 Functions:
1. supports one-click airbag reset for 38 brands and over 3000 ECU part No.
2. supports fuzzy search for ECU part No.
3. contains clear BENCH mode wiring diagram
4. contains powerful and complete description files for fault code
5. Buy Mileage & Oil Light/ Service Reset Authorization, get the same function as the odo master.(Authorization cost for this is USD588)
With this authorization, your OBDSTAR P50 will have the same odometer correction and oil light/ service reset function as the odo master full version.
Online authorization completed within 1 working day, no need for shipping.
Please email a the picture of device's serial number to sales@obdii.shop .
Once the authorization is completed, there is no refund.
You can find the serial number on the back of the device or in the user information.
More functions under development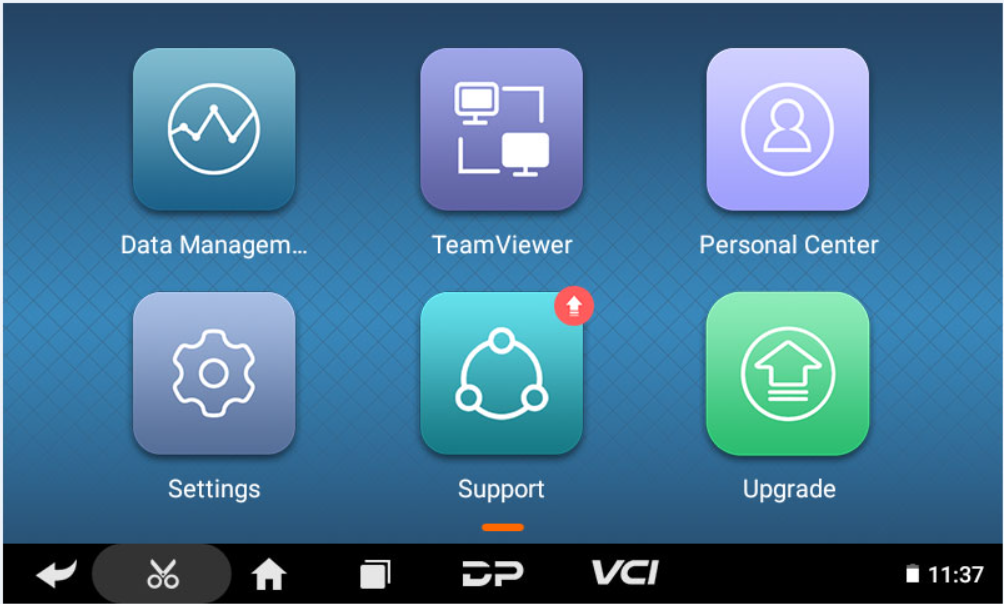 Advanced Functions:
Read ECU Information: Read ECU part number, historical frame number, current frame number, collision record.
Read DTC
Erase DTC
Read EEPROM: Read EEPROM data from ECU for backup
Write EEPROM: Write EEPROM data into ECU
Read FLASH
Write FLASH
Write VIN: Write back the correct VIN after executing [Crash Data Clear]
Clear/Erase Crash: Clear ECU crash data
Unlock ECU
...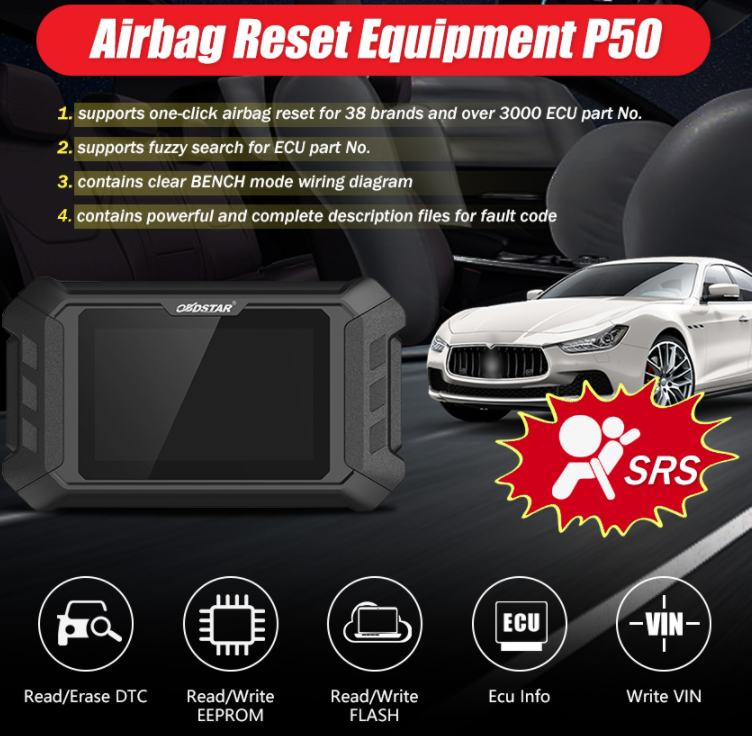 Vehicle Coverage:
1. Supported 38 Brands
Acura, Audi, Benz, Buick, Cadillac, Chevrolet, Chrysler, Citroen, Dacia, Dodge, Ford, GMC, GreatWall, Honda, Hyundai, Infiniti, Jaguar, Jeep, KIA, Land Rover, Lincoln, Maserati, Mazda, Mitsubishi, Nissan, Opel, Peugeot, Porsche, Renault, Seat, Skoda, Smart, Subaru, Suzuki, Tesla, Toyota, VW, Volvo
2. Over 3000 ECU part No.(supports fuzzy search)
3. MCU types:
H8SX, RH850, SPC, XC2XXX, TC2XXX, TMS570...
OBDSTAR P50 Specifications: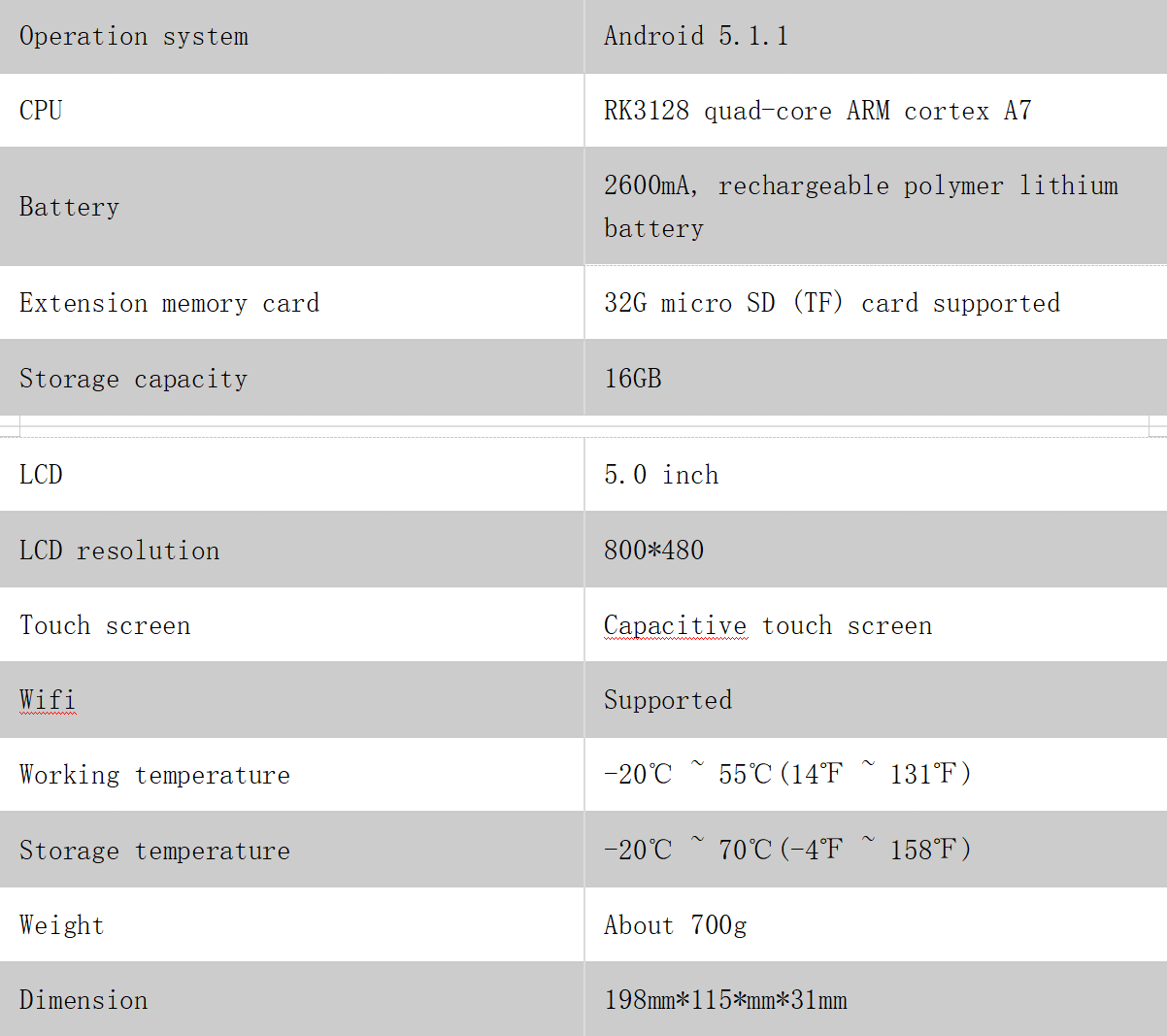 Packing list :
1pc x P50 main unit
1pc x main cable
1pc x P004 adapter
1pc x P004 jumper
1pc x 12V 2A charger