Product Description
OBDSTAR P50 SRS Reset Equipment Airbag Reset Tool Covers 38 Brands and Over 3000 ECU Part No.
OBDSTAR P50 COVERAGE

.xlsx
What is OBDSTAR P50?
OBDSTAR P50 is the new generation of intelligent airbag reset equipment. With powerful functions and wide coverage, it covers 38 brands and over 3000 ECU part No., some MCU.
OBDSTAR P50 is based on RK3128 quad-core processor, extremely fast and smooth; equipped with 5-inch capacitive touch sensitive screen.
If you have obdstar x300 dp plus or odomaster, you can directly buy OBDSTAR Airbag Reset Kit
CN245
to get the same SRS coverage as P50.
Supports English language.
Distributor code:
0086A002
One year update for free, no need tokens.
OBDSTAR P50 Functions:
1. supports one-click airbag reset for 38 brands and over 3000 ECU part No.
2. supports fuzzy search for ECU part No.
3. contains clear BENCH mode wiring diagram
4. contains powerful and complete description files for fault code
5. Buy Mileage & Oil Light/ Service Reset Authorization, get the same function as the odo master.(Authorization cost for this is USD588)
With this authorization, your OBDSTAR P50 will have the same odometer correction and oil light/ service reset function as the odo master full version.
Online authorization completed within 1 working day, no need for shipping.
Please email a the picture of device's serial number to sales@obdii.shop .
Once the authorization is completed, there is no refund.
You can find the serial number on the back of the device or in the user information.
More functions under development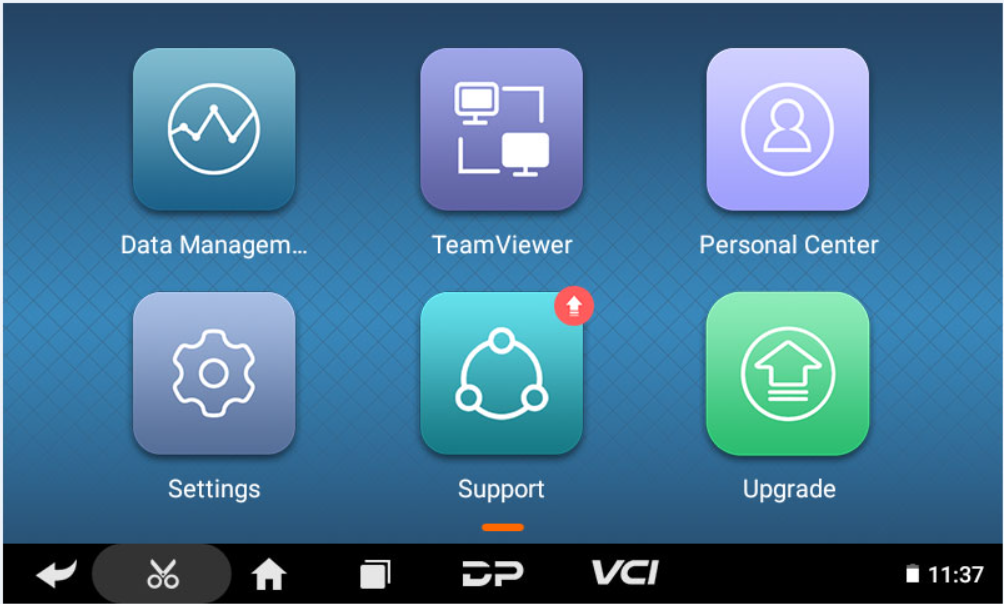 Advanced Functions:
Read ECU Information: Read ECU part number, historical frame number, current frame number, collision record.
Read DTC
Erase DTC
Read EEPROM: Read EEPROM data from ECU for backup
Write EEPROM: Write EEPROM data into ECU
Read FLASH
Write FLASH
Write VIN: Write back the correct VIN after executing [Crash Data Clear]
Clear/Erase Crash: Clear ECU crash data
Unlock ECU
...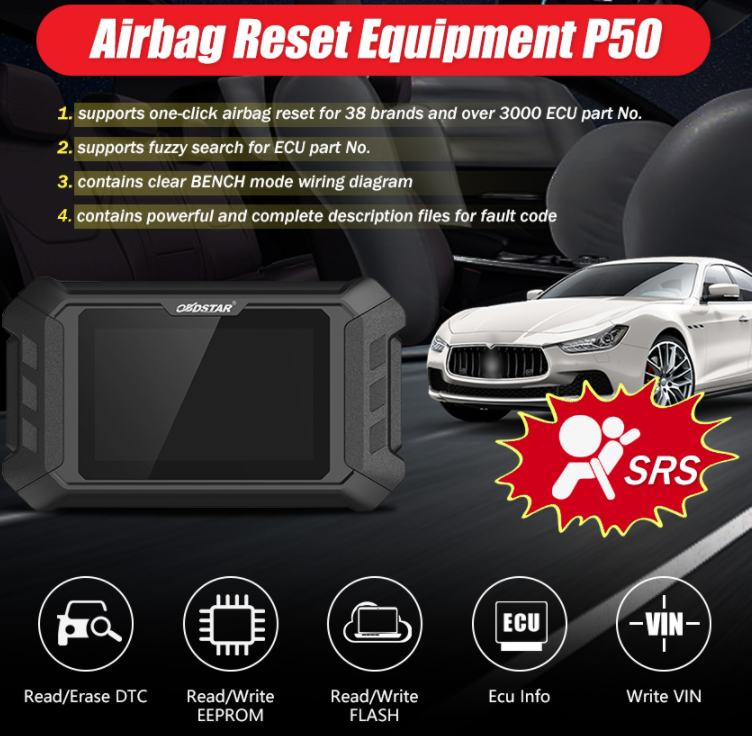 Vehicle Coverage:
1. Supported 38 Brands
Acura, Audi, Benz, Buick, Cadillac, Chevrolet, Chrysler, Citroen, Dacia, Dodge, Ford, GMC, GreatWall, Honda, Hyundai, Infiniti, Jaguar, Jeep, KIA, Land Rover, Lincoln, Maserati, Mazda, Mitsubishi, Nissan, Opel, Peugeot, Porsche, Renault, Seat, Skoda, Smart, Subaru, Suzuki, Tesla, Toyota, VW, Volvo
2. Over 3000 ECU part No.(supports fuzzy search)
3. MCU types:
H8SX, RH850, SPC, XC2XXX, TC2XXX, TMS570...
OBDSTAR P50 Specifications: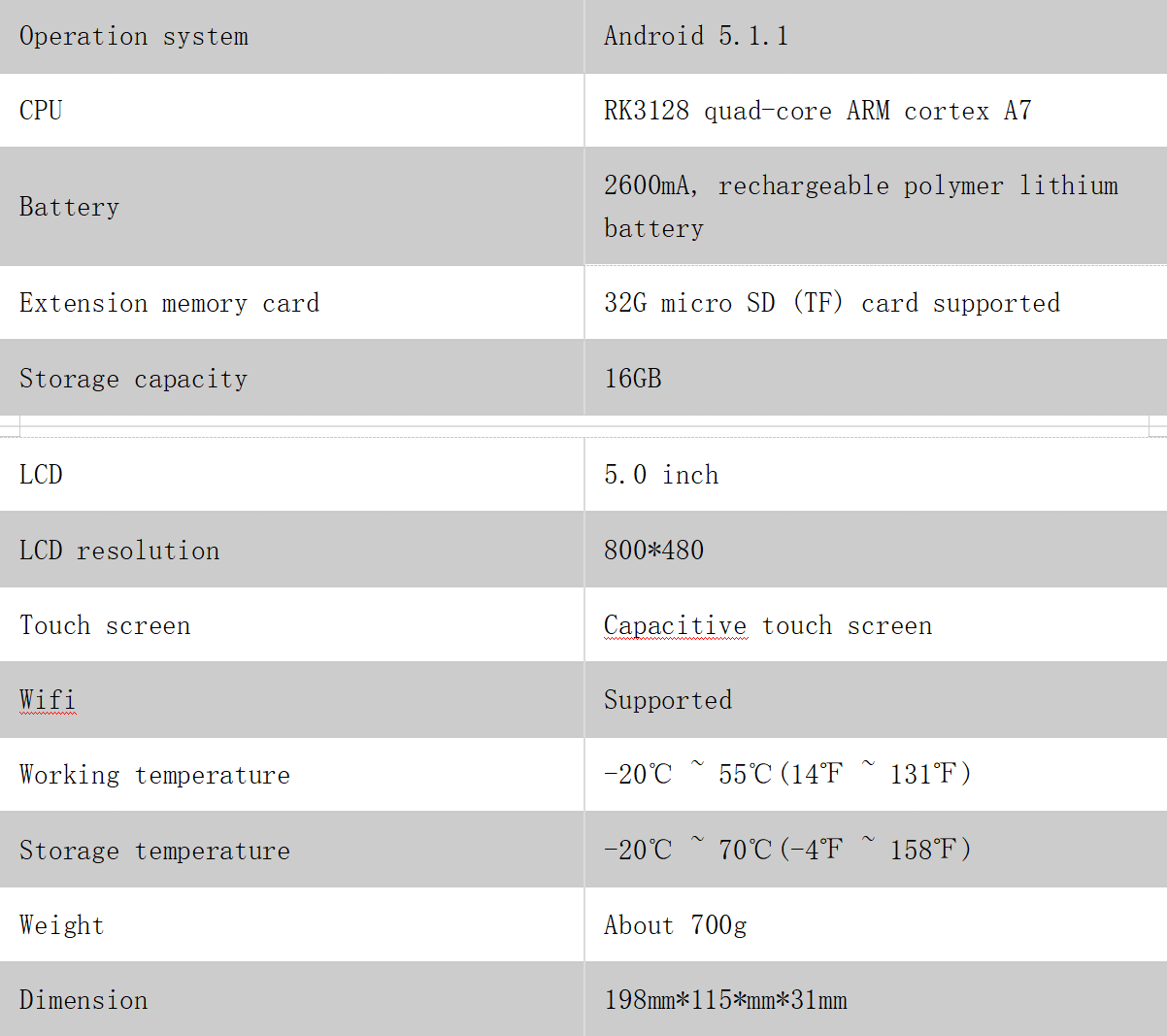 Packing list :
1pc x P50 main unit
1pc x main cable
1pc x P004 adapter
1pc x P004 jumper
1pc x 12V 2A charger
Please feel free to contact us ,If you have any question:
Email:
Sales@obdii.shop
Whatsapp: +8613428908617

Shipping Terms:
a) Items will be sent to all the countries over the world. This package will be sent by DHL, Post, Fedex, EMS or UPS .
b) Items will be checked carefully before sent out.
c) We will use air bubbles to wrap the items carefully.

Shipping Time:
a) Ships within 48 hours on working days after received the payment.
b) The shipping time is about 5-7 days via DHL, UPS, 5-10 days Via Fedex, 7-10 days via EMS, 7-30 days via Post to Worldwide
Note: We hope it arrive on time but since this is an international delivery, shipping time will be highly depended on the courier company and local customs/duties. Thank you for your understanding.
Return Policies:
Returns will be allowed only with prior authorization, and must be made within 30 days after package delivery.
Item conditions that allow returns Brand new Item, returns must include all accessories, Items must include original packaging
Other cases are as follows:
(1) When the item is defective, the item was sent in error, damaged in transit, or otherwise defective,It can not work once you receive it. In this case we allow returns. We bear the shipping cost.
(2) When you buy the wrong item, the item doesn't fit, or you don't want the item, the item you return need to be brand new. you need bear shipping costs.

Contact Us:
Our Email sales@obdii.shop 24 hours 7 days
And if nobody answer you online in time sometimes,do not worry.leave us a message or write down your desires,we will contact you as soon as possible.
Attention: PLZ leave your telephone number and address in detail when you take order in our website, it is very important to ship your order. (Customers from Brazil PLZ leave your Cutsom ID also, thanks!)