Product Description
V2022.09 Mercedes BEZN C6 MB SD Connect C6 DoIP Xentry Diagnosis VCI Plus EVG7 Tablet PC Ready to Use
WIFI password is : 12345678
MB Star C6 Multiplexer Overview:
1. Compatible Software:
VXDIAG For XENTRY Software
2. Support Vehicle:
Support new Mercedes & Smart car/truck
3. DoIP:
Support DoIP
4. Functions:
Star Diagnostic & programming (SCN Coding)
5. OEM XENTRY C6 Software Version:
V2022.09
6. Support wifi
7. Laptop Specs:
EVG7 DL46 Specification:
Condition: NEW
Mark: EVG7
Model: DL46
Processor: Intel Celeron 1037(Dual - 1.8Ghz/L3 2M)
DDR: The biggest support memory: 4GB
HDD: 500 GB SATA HDD.
LCD: 10.4 Inch The resolution of the 1024x768
Graphics:
touchscreen widescreen LED backlight
The core graphics Intel HD Graphics
Speakers: Built-in Speakers
Wireless: 802.11b/g/n
LAN: The built-in 10-100M card
Bluetooth: BT2.0 , 4.0
USB: USB3.0 / Mini USB / 2 x USB2.0
Card Reader: TF Card Reader
Other Interface:
VGA Voice Input / The Sound Output /
DC Power Jack / Parallel LPT Port I/O
VGA Output
Battery Type: 9 The core of lithium batteries 10.08V 6600 mAh
Power Adapter: 110V-240V The adaptive communication power supply
Battery Life: The specific time depending on the use environment
Specifications: 270x180x60 mm
weight: 1911g (with battery)
Certificates: CE / FCC / RoHS
Mercedes Benz Xentry diagnosis VCI DOIP Pass thur interface C6 Summary:
Mercedes Benz Xentry diagnosis VCI DOIP Pass thur interface C6 (Vehicle Communication Interface) multiplexer serves as the interface to the vehicle when performing diagnosis and repairs, and programming electric and electronic on-board vehicle systems.
The Mercedes Benz Xentry diagnosis VCI DOIP Pass thur interface C6 does not have its own PC core, battery, fan, or display. It is operated using the VXDIAG For XENTRY Diagnosis Pad via WLAN or a USB cable connection.
MB Star C6 Software Description:
1.DAS / Xentry 2022.09
2.WIS net 2019.07
3.EPC net 2018.12: Electronic Parts Catalog
4.ST Finder 2016: optional: a Part location finder
5.SDmedia 2015.01
6.DTS 8.14.016 Monaco
7.VX Manager 1.6.0
8.Vediamo Database (This C6 hardware not support Vediamo)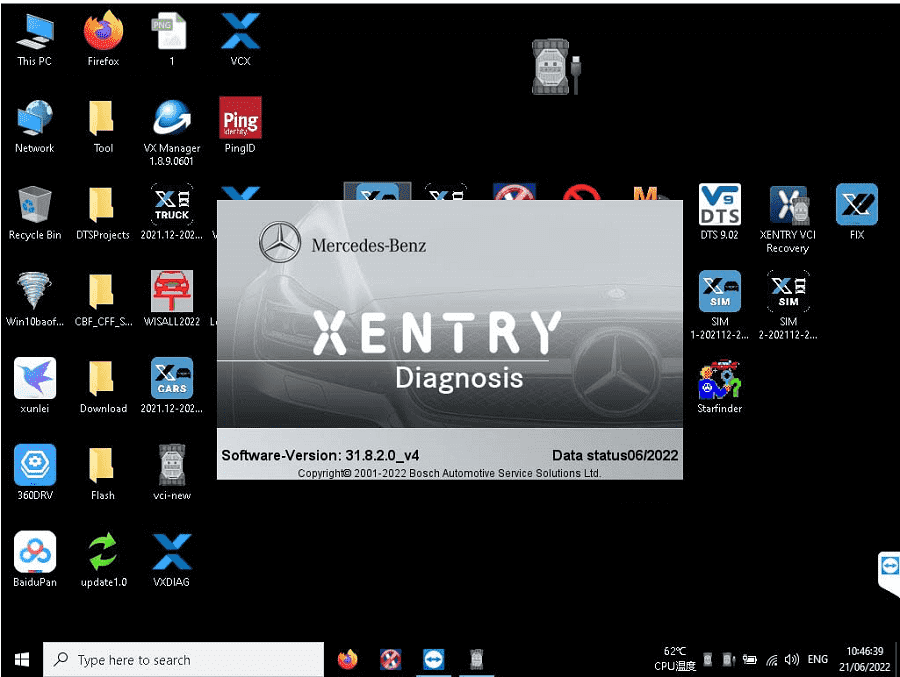 Software Version:
V2022.09(Xentry and DAS)
Support Multi-Language:
(Default language is English, if you want other languages, please leave message) English/ Bulgarian/ Danish/ Greek/ Spanish/ French/ Italian/ Korean/ Polish/ Romanuan/ Serbo-Croatian/ Turkish/ Czech/ German/ Finish/ Hyngarian/ Japanese/ Dutch/ Portuguese/ Russian/ Swedish/ Chinese
Mercedes Benz C6 OEM Xentry diagnosis VCI DOIP Pass thur interfac is the latest interface for For Mercedes & SMART vehicles can replace Star C4/C5. XENTRY Diagnosis VCI acts as a Pass-through Interface, also called MB Star C6, For Benz C6 multiplexer to provide complete communication between a vehicle and the XENTRY software loaded on a PC.
MB Star C6 Xentry diagnosis VCI DoIP Pass thru interface Functions
1. Diagnosing, programming, simulation studying, repair information, automotive maintenance, technical service bulletin and so on
2. Can be used for all model series of for Mercedes Benz vehicles
3. Support DoIP, cover more functions during SCN Coding than SD C4/C5
4. Diagnosis updates no longer necessary – firmware updates required on rare occasions
5. Does not need a power supply unit for external power supply
6. DPF Regeneration (work same as original)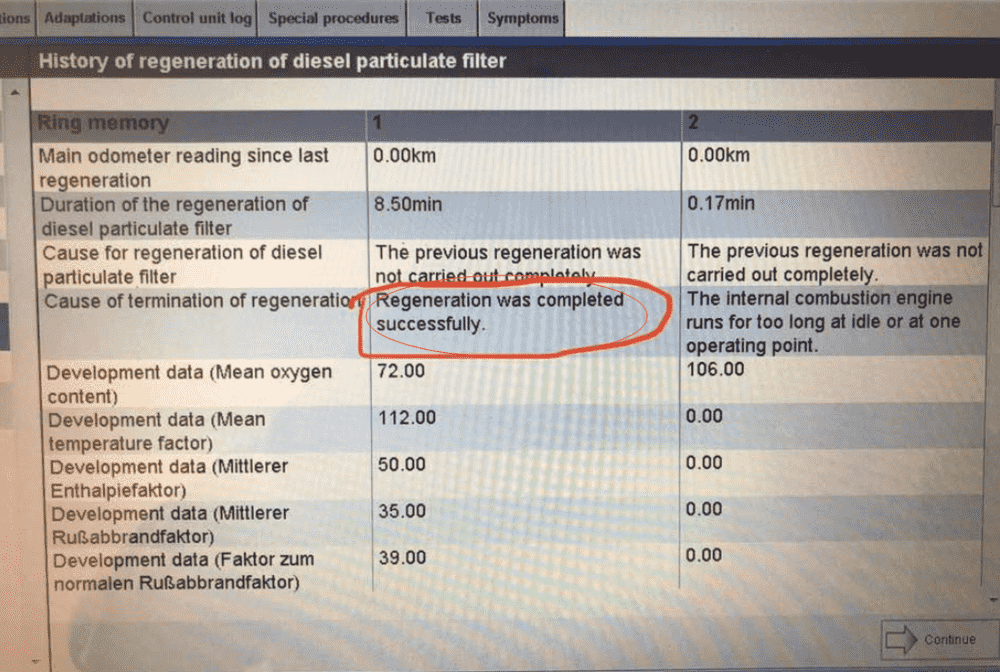 MB Star C6 Xentry diagnosis VCI DoIP Pass-thru interface Supported Vehicle List:
MB SD C6 Support Mercedes Benz Cars After the Year 2010
Passenger Car Support List:
A(176), A(169), A(168), B(246), B(245), CLC(117), C(204) C(203), C(202), 190(201), E(212), E(211), E(210), 124(124), S(222), S(221), S(220), S(140), S(126),
E(207), CLK(209), CLK(208), CLS(218), CLS(219), CL(216), CL(215), CL(140) SLK(172), SLK(171), SLK(170), SL(231), SL(230), SL(129), SL(107), SLS(197),
M(166), M(164), M(163), G(463), G(461), E(212), E(211), E(210), 124(124), S(222), S(221),S(220), S(140), CLK(209), CLK(208), CLS(218), CLS(219), CL(216),
CL(215), CL(140), SLK(172), SL(231), SL(230), SL(129), SL(107),SLS(197), M(166), M(164), M(163), G(460), GL(164), GLK(204), R(251)
Van Support List:
MB 100(631), T1, SprinterIII, SprinterII, SprinterI, Sprinter900, Citan, Vito(639), Vito(638), V(638), Viano(639), T2, Vario, Vaneo(414)
Super Sports Car Support List:
SLR(199) etc.
Package list:
1pc x MB STAR C6 Multiplexer
1pc x OBD2 cable
1pc x Lan cable
1pc x USB cable
1pc x 500GB HDD/SSD (optional)
1pc x EVG7 Tablet PC(All software activated. All system ready to use)
C6 Software Display: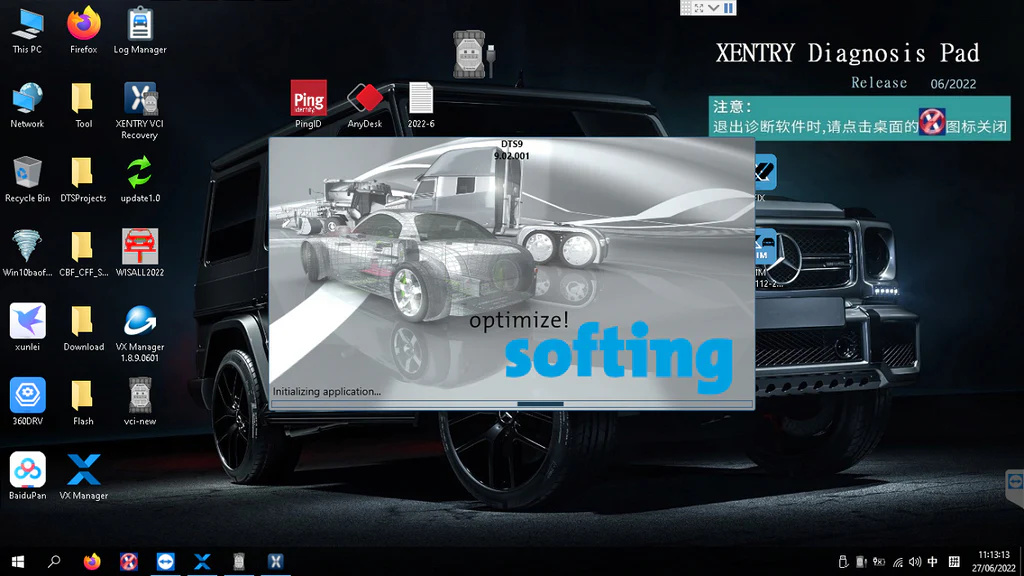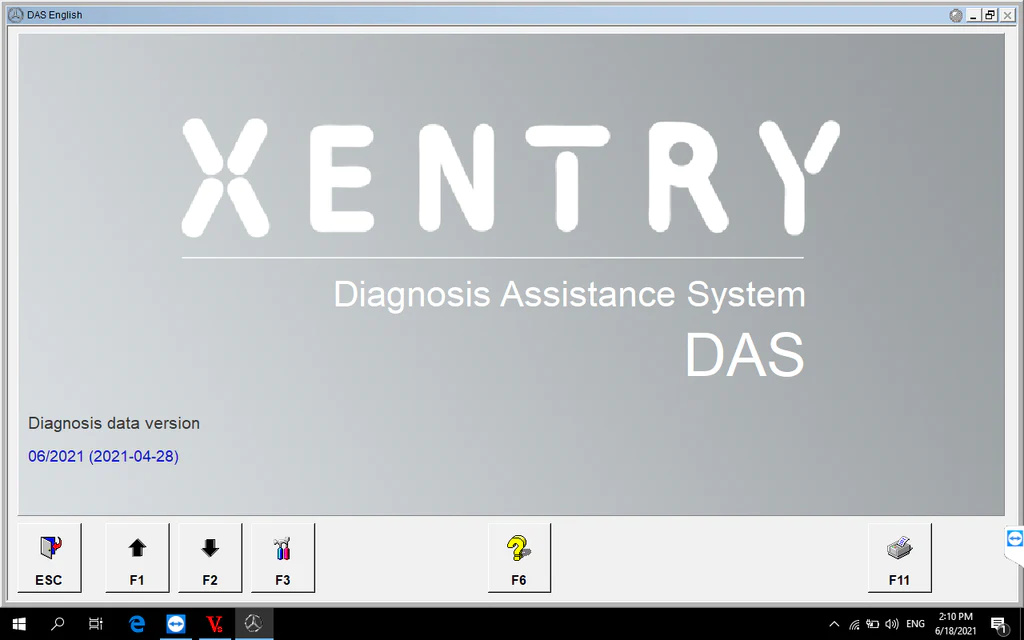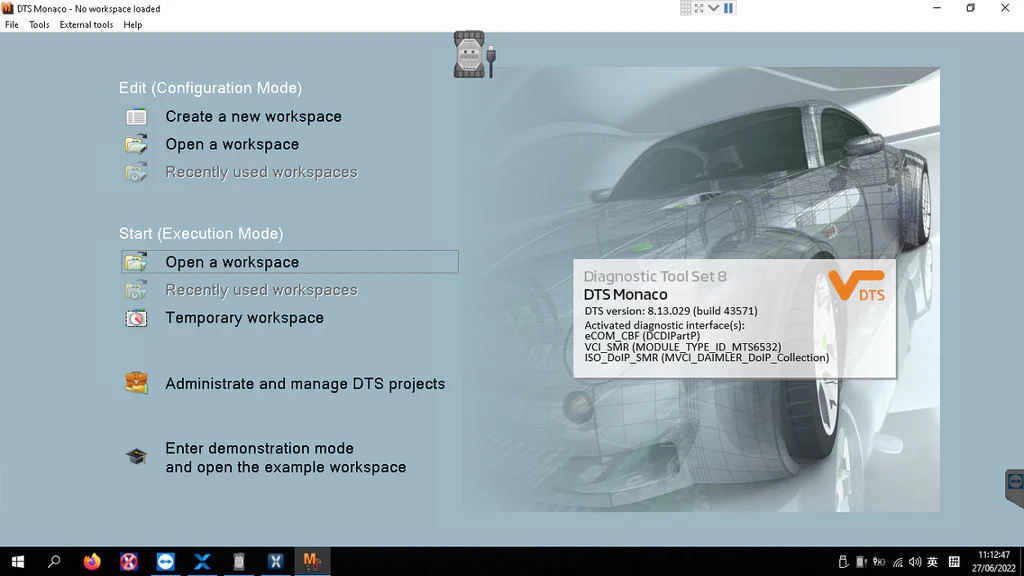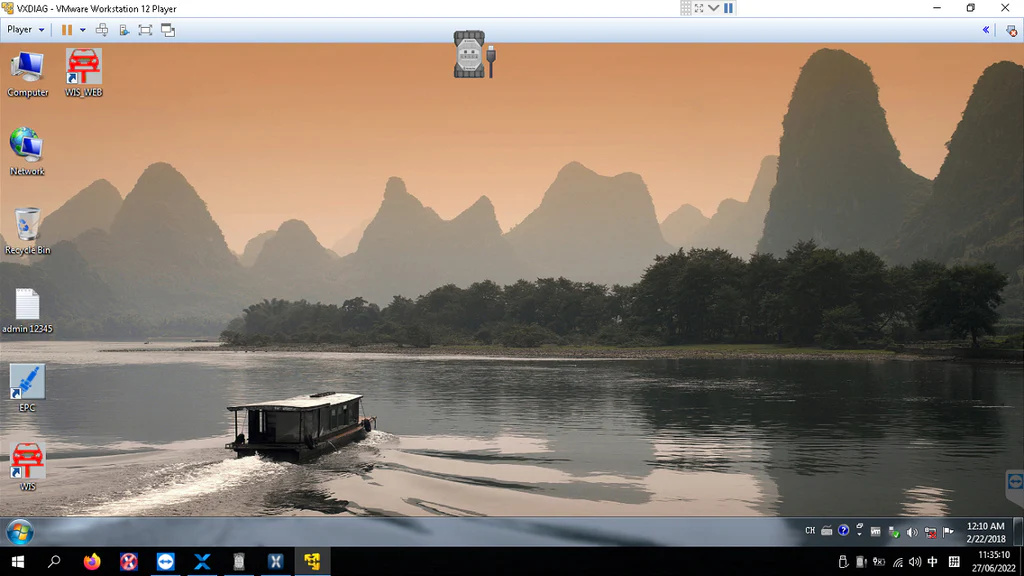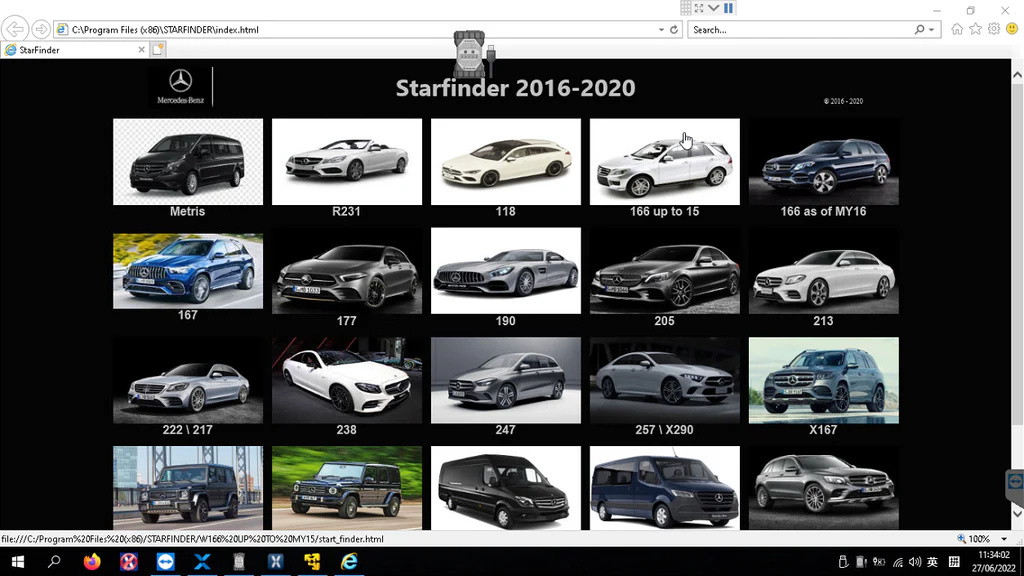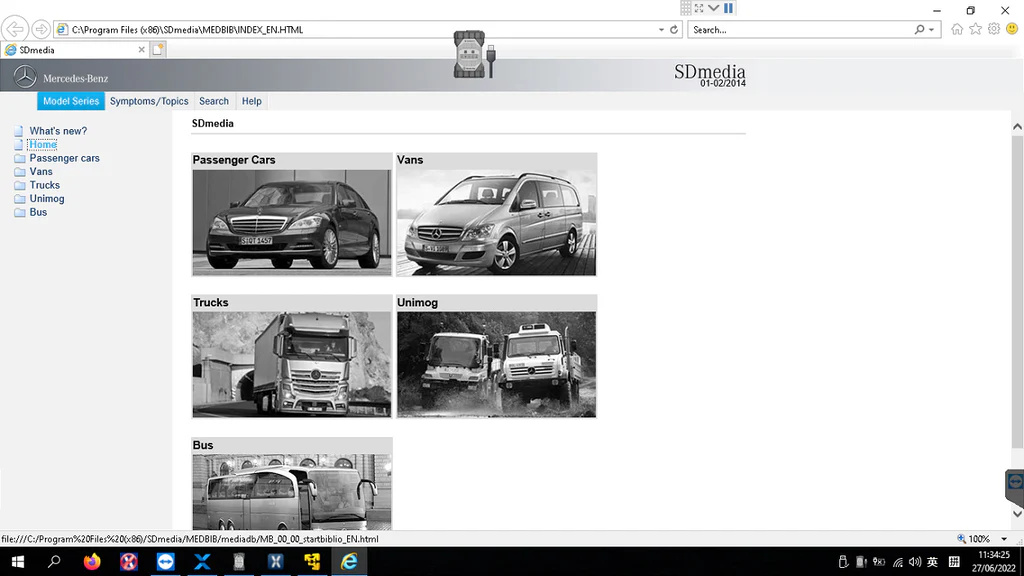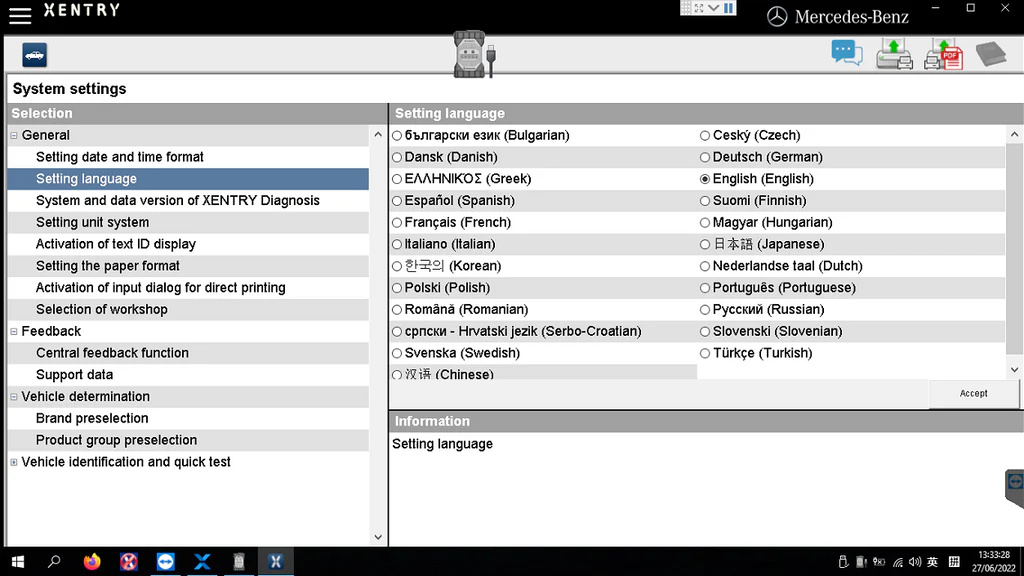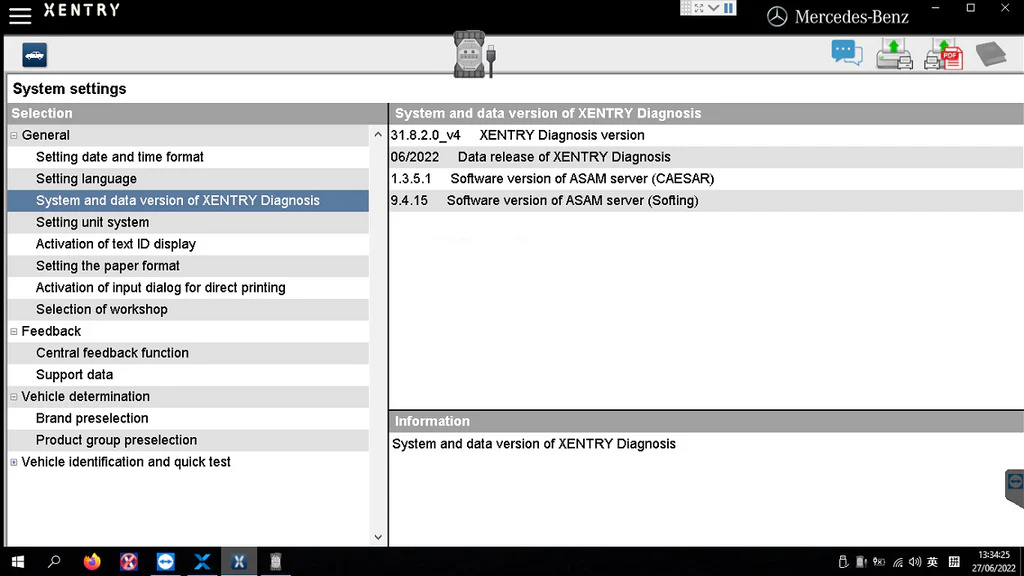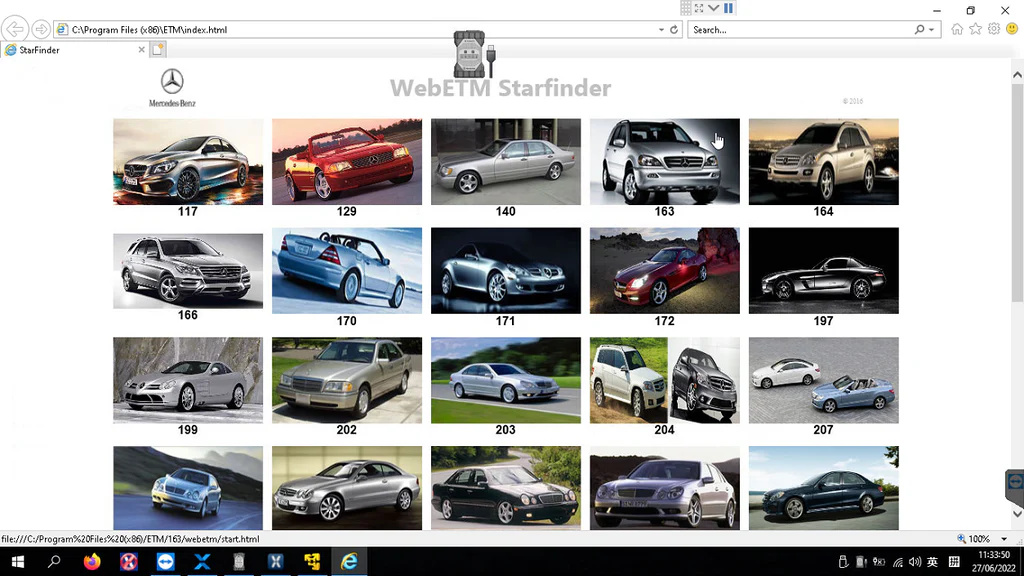 Please feel free to contact us ,If you have any question:
Email:
Sales@obdii.shop
Whatsapp: +8613428908617

Shipping Terms:
a) Items will be sent to all the countries over the world. This package will be sent by DHL, Post, Fedex, EMS or UPS .
b) Items will be checked carefully before sent out.
c) We will use air bubbles to wrap the items carefully.

Shipping Time:
a) Ships within 48 hours on working days after received the payment.
b) The shipping time is about 5-7 days via DHL, UPS, 5-10 days Via Fedex, 7-10 days via EMS, 7-30 days via Post to Worldwide
Note: We hope it arrive on time but since this is an international delivery, shipping time will be highly depended on the courier company and local customs/duties. Thank you for your understanding.
Return Policies:
Returns will be allowed only with prior authorization, and must be made within 30 days after package delivery.
Item conditions that allow returns Brand new Item, returns must include all accessories, Items must include original packaging
Other cases are as follows:
(1) When the item is defective, the item was sent in error, damaged in transit, or otherwise defective,It can not work once you receive it. In this case we allow returns. We bear the shipping cost.
(2) When you buy the wrong item, the item doesn't fit, or you don't want the item, the item you return need to be brand new. you need bear shipping costs.

Contact Us:
Our Email sales@obdii.shop 24 hours 7 days
And if nobody answer you online in time sometimes,do not worry.leave us a message or write down your desires,we will contact you as soon as possible.
Attention: PLZ leave your telephone number and address in detail when you take order in our website, it is very important to ship your order. (Customers from Brazil PLZ leave your Cutsom ID also, thanks!)