Product Description
Newest MPPS V22 Master Ecu Programmer No Times Limitation ECU Chip Tuning Tool Supprot Reading/Writing

MPPS V22 Master Ecu Programmer is a powerful programming tool. It offers general reading / writing operations and checksum support.

Notice:
1. Please install on Win7 32bit 64bit system
2. Please install driver well then open the software, or software can't be opened. Please make sure you use the driver from our CD, NOT use driver for other MPPS version.
3.Latest Version: MPPS V22.2.3.5!! NO Lock!!!
4.Please contact to get MPPS V22 car list

Support Multi-languages :
Afrikaans, Albanees, Bahasa Melayu, Czech, Cymraeg, Dansk, Deutsch, Esti, English, Espanol, Filipino, Finnish, Francais, Galego, German, Hrvatski, Indonesia, Italiano, Kiswahili, Latviesu, Lietuviskai, Magyar, Malti, Nederlands, Norsk, Polska, Portuguese, Romanian, Slovencina, Slovenski, Srpski, Suomea, Svensk, Turkish

additional Function:
Excellent recovery functions. In some cases, MPPS can recover ECU which other tools can not even make communications. On certain controllers, it even works when no program is present (a blank memory).
Selectable full/partial reading and writing when the ECU allows this function.
Selectable reading/writing speed.
Writing "changes only" function for faster programming (when supported by the ECU).
Auto-detection of K-Line/CAN, and option to bypass and force preferred means of communication.
Temporary bypass of immobiliser to allow flashing on the bench on ME7 systems.
Boot mode support for ECU with C167 and ST10 processors.
EEprom read/write functions for some ECUs are included.

MPPS V22 Features :
1) Added new FRF decryption in Tricore Boot.
2) Added PSA ME7.4.5 K-line/CAN and Special mode.
3) Added Opel Vauxhall ME9.6.
4) Added Renault Delphi DCM 1.2 Can.
5) Added VAG Simos 6.2/6.3.
6) Corrected a problem with Delphi E87 checksum.
7) Added new antituning search for EDC17 ecu's.
8) Added (M)EDC17 Slave ecu's both TP2 and UDS.
9) Various corrections and fixes.

Tricore Boot + OBD Unlock Module Features:
TPROT / DS check feature, for testing if TPROT is active without opening ECU
Auto-detects ECU and processor type. No need to select from the list, everything is automatic!
Read/Write of all memories Eeprom, Irom, From (where possible)
Patch function for OBD Flashing of TPROT ECUs in boot mode (supports only VAG at the moment)
Support for unlocking of VAG Simos PCR and Simos 8 with external EEPROM.
Checksum Correction supported for Bosch MEDC17 irom and EEPROM.
Checksum Correction supported for Simos PCR, Simos 8 and SID208, SID209, SID305, SID807 irom
NEW! Support for Bosch Service Mode to read passwords on ECUs using TP12+
NEW! Special file utility for creating OBD unlock files from VAS FRF/SGO containers (flash containers are not provided!). This function will allow you to work completely from OBD on locked ECUs!

MPPS V22 Master Ecu Programmer Car list:
Alfa Romeo, Audi, Bentley, BMW, Chevrolet, Chrysler, Citroen, Dodge, Ducati, Fiat, Ford, Generic, Holden, Honda, Hyundai, Isuzu, Iveco, Jaguar, Jeep, Kia, KTM, Lancia, Land Rover, London Taxis International, Mazda, MCC-Smart, Mercedes, MG, Mini, Mitsubishi, Nissan, Opel, Peugeot, Renault, Porsche, VW, Volvo, Vauxhall, Seat, Saab.
For more Detail please contact us.

Packing list:
1* MPPS main unit
1* USB cable

What difference among MPPS V22 / MPPS V21 / MPPS V18 / MPPS V16 :
--MPPS V22 add more car model and ecu protocols than MPPS V21/V18/V16.
--MPPS V22 add more funtions and features than MPPS V21/V18/V16.
--MPPS V22 support win7/win10, MPPS V21/V18/V16 only support win7.
--MPPS V22/V18/V16 no usage time limit , MPPS V21 has usage time limit.

MPPS V22 Software Display :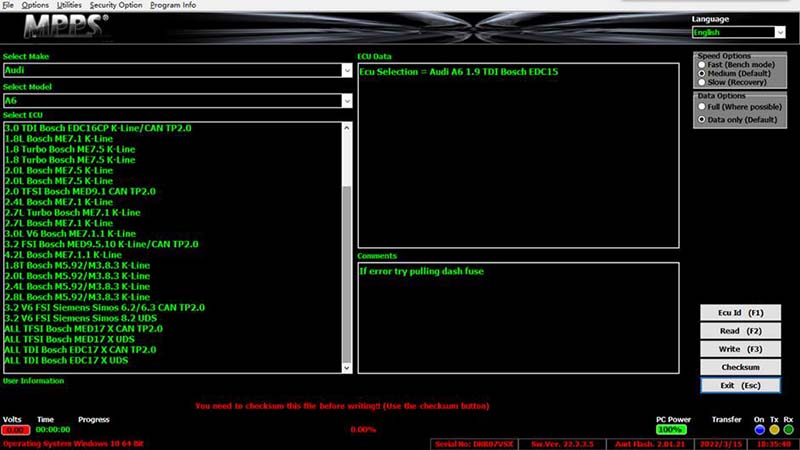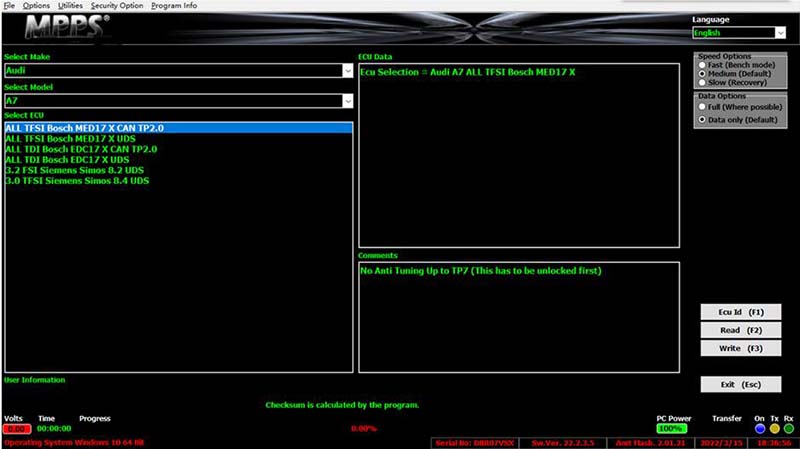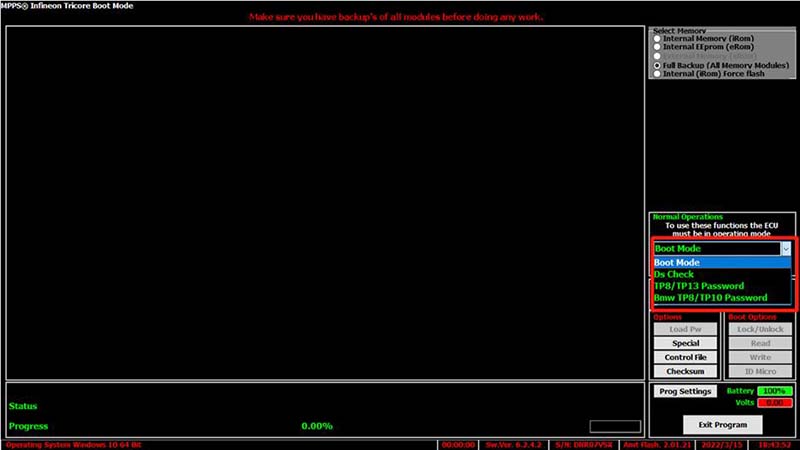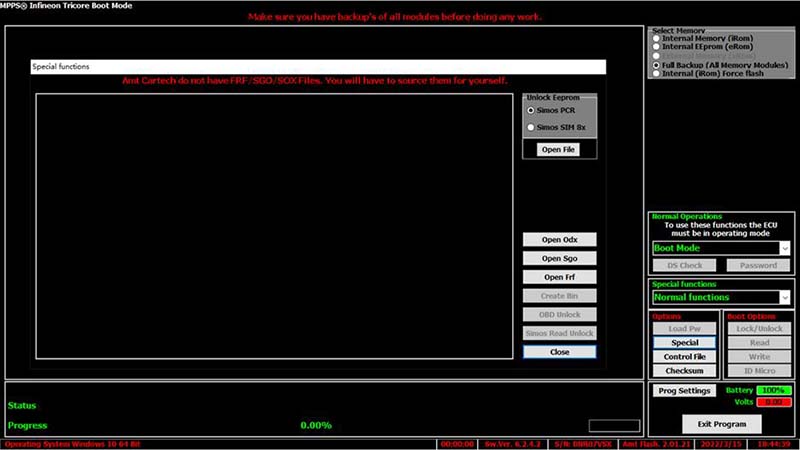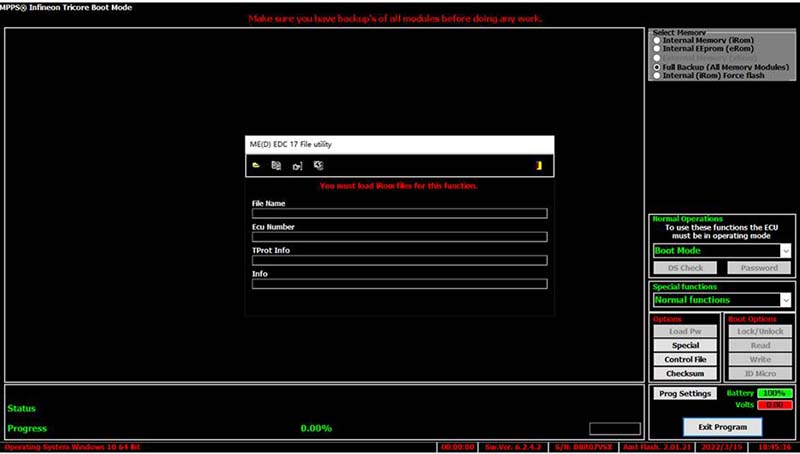 Please feel free to contact us ,If you have any question:
Email:
Sales@obdii.shop
Whatsapp: +8613428908617

Shipping Terms:
a) Items will be sent to all the countries over the world. This package will be sent by DHL, Post, Fedex, EMS or UPS .
b) Items will be checked carefully before sent out.
c) We will use air bubbles to wrap the items carefully.

Shipping Time:
a) Ships within 48 hours on working days after received the payment.
b) The shipping time is about 5-7 days via DHL, UPS, 5-10 days Via Fedex, 7-10 days via EMS, 7-30 days via Post to Worldwide
Note: We hope it arrive on time but since this is an international delivery, shipping time will be highly depended on the courier company and local customs/duties. Thank you for your understanding.
Return Policies:
Returns will be allowed only with prior authorization, and must be made within 30 days after package delivery.
Item conditions that allow returns Brand new Item, returns must include all accessories, Items must include original packaging
Other cases are as follows:
(1) When the item is defective, the item was sent in error, damaged in transit, or otherwise defective,It can not work once you receive it. In this case we allow returns. We bear the shipping cost.
(2) When you buy the wrong item, the item doesn't fit, or you don't want the item, the item you return need to be brand new. you need bear shipping costs.

Contact Us:
Our Email sales@obdii.shop 24 hours 7 days
And if nobody answer you online in time sometimes,do not worry.leave us a message or write down your desires,we will contact you as soon as possible.
Attention: PLZ leave your telephone number and address in detail when you take order in our website, it is very important to ship your order. (Customers from Brazil PLZ leave your Cutsom ID also, thanks!)