Porsche Piwis Tester II Piwis 2 V18.150 Porsche Diagnostic Tool
Highlights of Piwis Tester II For Porshe:
1.Software Version:
V18.150 support 2018 last Porsche cars
2.Support Languages:
Russian, English, French, Spanish, Italian, German, Portuguese, Japanese, Chinese, Dutch
3.Update Method:
By CD or HDD (One Year for Free, It can not be updated online.) Software contains operating system win XP only. you just need to insert into your computer and use it.
4.Requires Online Modules:
(F BCM R BCM DME ELV SRS KEY)
5.Bluetooth,GPS and Navigation Function are available. But you need to pay for the authorization of them.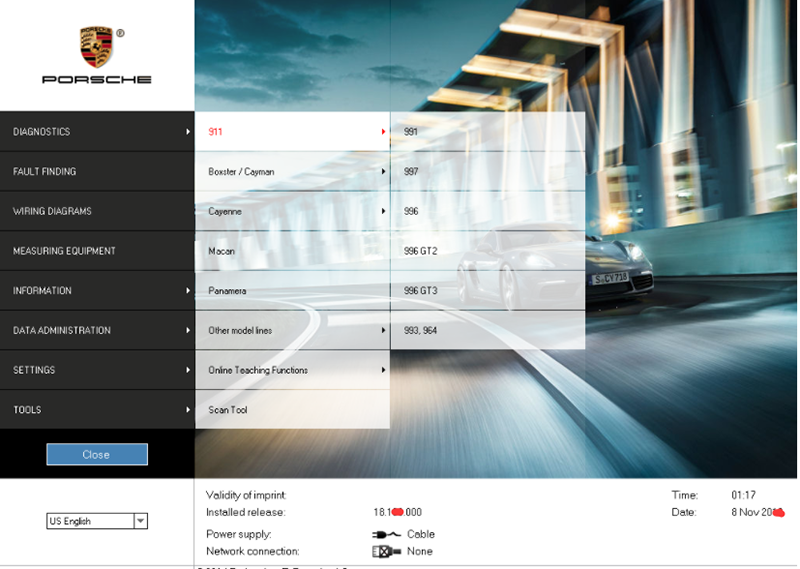 Note:
1.Original Samtec HSX interface , Automatic firmware update , not the J2534 or some bad clone can't update or locked . (choose a best one will save your money and save your time!!! got a poor quality one after 2-3 month broken , then should send it back to repair . it will lost shipping cost, lost device for diagnosis, lost business!)
Now some guys make clone from us but notice the BAD chips(the chips awlays Smudge or not clear) they use. and the poor Heat dissipation material ,it will very very hot after 5-10 minutes , and then broken.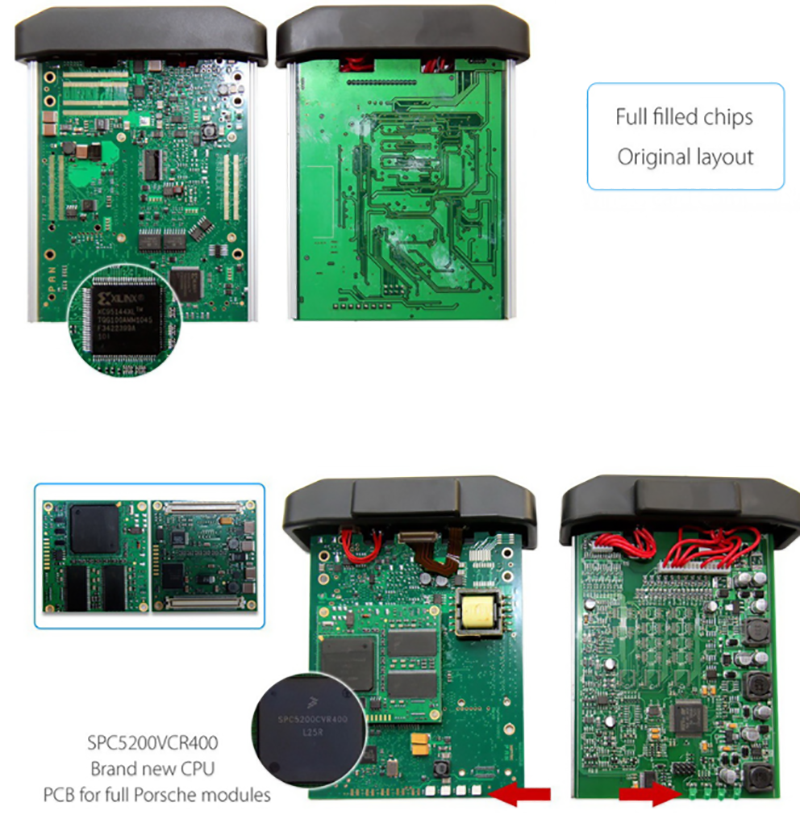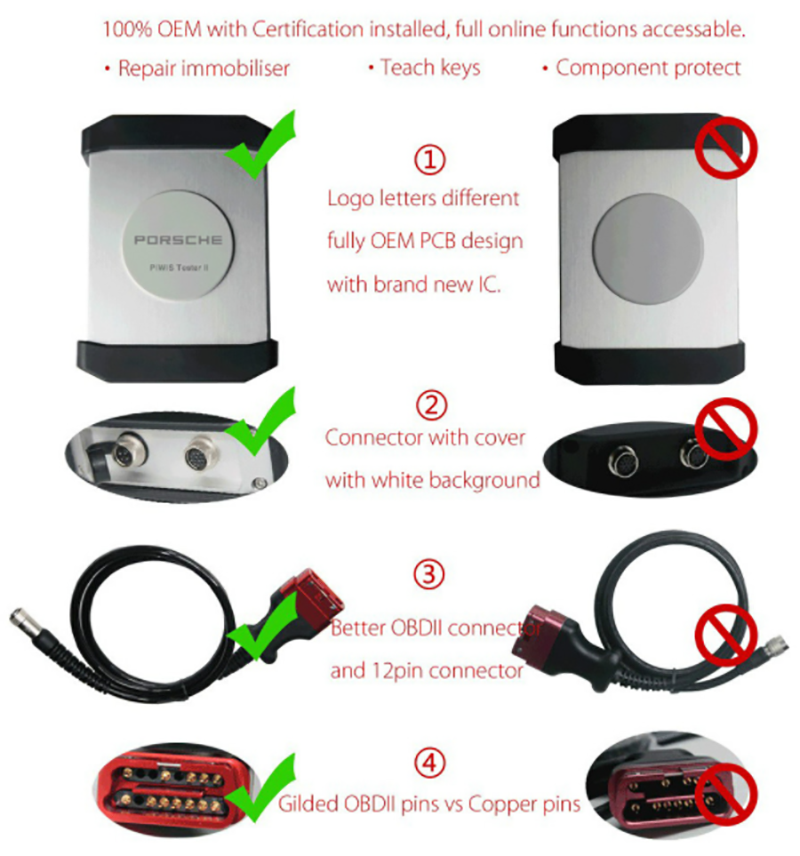 Porsche Piwis Tester II Functions:
1. Read/clear error code, catch data stream, computer programming match, component test, maintenance information consult, components site drawing, wiring diagram.
2. Porsche Piwis Tester II works with the old and latest Porsche cars. It is equipped with the Panasonic laptop and original software for the test. Porsche Piwis Tester II can help you diagnose and program the most new and old kind of Porsche cars. For example: 911(997)(991), Boxster/Cayman, (987), Cayenne up to MY 2010, Cayenne from MY 2011 and Panamera.
3. New Panamera can only be diagnosed by using Porsche Piwis Tester II. Based on current project planning, all earlier vehicle models will gradually be changed over to the new Porsche Piwis Tester II by the end of 2010. Porsche Piwis Tester I must be used for older models in the Porsche workshop until end of 2010.
4. Support for Porsche. Piwis Tester I will no longer be available once the earlier diagnostic programs have been transferred to Porsche Piwis Tester II.
5. When Porsche Piwis Tester II is distributed, it will contain one basic piece of software. This is necessary in order to start and configure the tester.

Piwis Tester II Support Systems:
ENGINE automatio transmission, air-conditioner, SRS, ABS, ASR, MPL, GM, Original antitheft System,KEYLESS GO system, OBDII system.

Piwis Tester II Vehicle Coverage:
1. 911(997) (991)
2. Boxster/Cayman (987)
3. Cayenne up to MY 2010
4. Cayenne from MY 2011
5. Panamera
6. Support 2018 year Porsche car models

Piwis Tester II After Sales Service:
1. One year free maintenance
2. One year free updating
3. Long-term technical support

Piwis Tester II Packing List :
Option 1 :
1pc x Piwis Tester II VCI(Without Software Only Contains Hardware)
1pc x OBDII Cable
1pc x USB Cable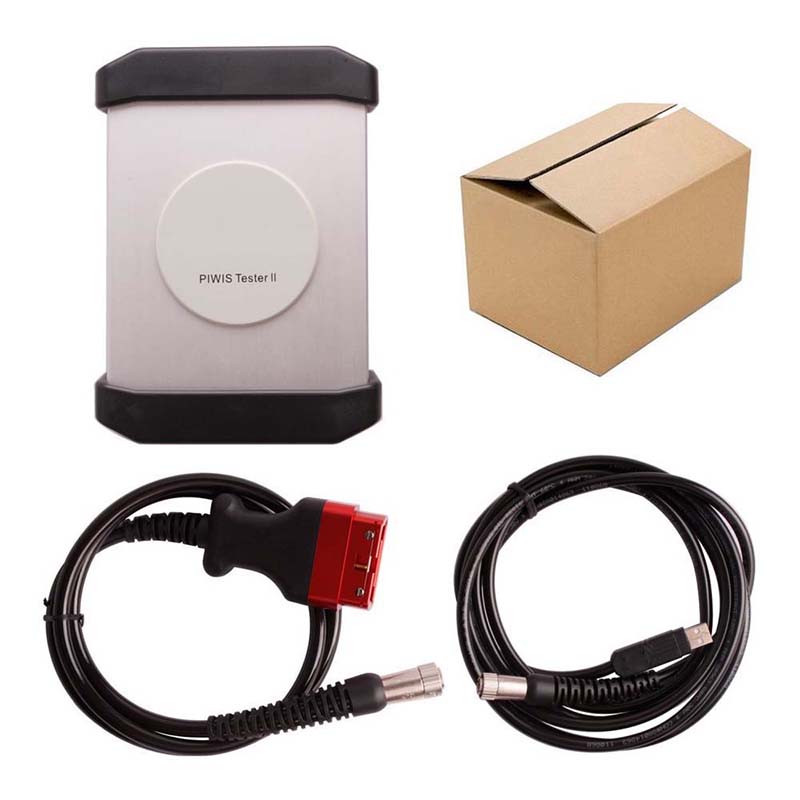 Option 2 :
1pc x Piwis Tester II VCI(With SSD V18.150 Software fit any PC)
pcs x OBDII Cable
1pcs x USB Cable
1pc x SSD with software (Software Version: V18.150)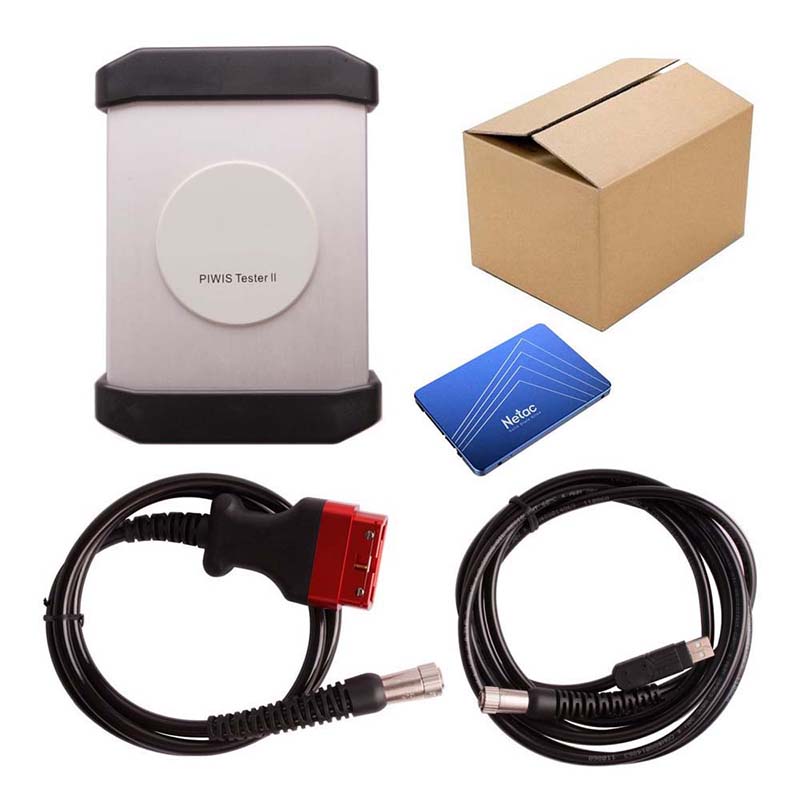 Option 3 :
1pc x Piwis Tester II VCI(With EVG7 Tablet PC)
1pc x OBDII Cable
1pc x USB Cable
1pc x EVG7 Tablet PC with software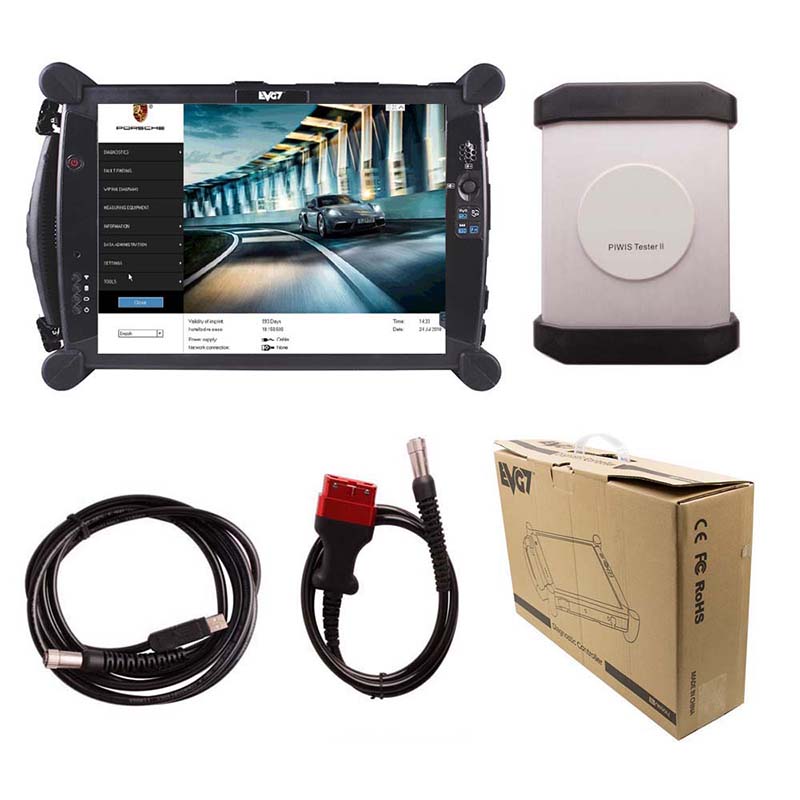 EVG7 DL46 Specification:
Mark : EVG7
Model : DL46
Processor : Intel Celeron 1037(Dual - 1.8Ghz/L3 2M)
DDR : The biggest support memory : 4GB
LCD : 10.4 Inch The resolution of the 1024x768
Graphics :
touchscreen widescreen LED backlight
The core graphics Intel HD Graphics
Speakers : Built-in Speakers
Wireless : 802.11b/g/n
LAN : The built-in 10-100M card
Bluetooth : BT2.0 , 4.0
USB : USB3.0 / Mini USB / 2 x USB2.0
Card Reader : TF Card Reader
Other Interface :
VGA Voice Input / The Sound Output /
DC Power Jack / Parallel LPT Port I/O
VGA Output
Battery Type : 9 The core of lithium batteries 10.08V 6600 mAh
Power Adapter : 110V-240V The adaptive communication power supply
Battery Life : The specific time depending on the use environment
Specifications : 270x180x60 mm
weight : 1911g (with battery)
Certificates : CE / FCC / RoHS

Piwis Tester II FAQ:
Q1: How to accomplish Porsche Piwis Tester II online function?
A1: Porsche Piwis Tester II online is via Team Viewer remote control, globally available.

Q2: How to handle with 90 days locking about Porsche Piwis Tester II?
A2: Porsche Piwis Tester II timing is unlimited, always showing 90 days.

Q3: How much software update charges for per year?
A3: The first year software update fee is free.

Q4: How to update Porsche Piwis Tester II?
A4: By CD or HDD. When you want update. you can contact with our customer service as well

Q5: License Validity?
A6: To support ONLINE function, valid certificate must be available for Porsche Piwis Tester II.